Edinburgh opens new winter welcome centre for rough sleepers
A new welcome centre in Edinburgh has opened its doors for the winter season, providing warm food and sleeping facilities, immediate housing advice and wellbeing support to anyone facing rough sleeping.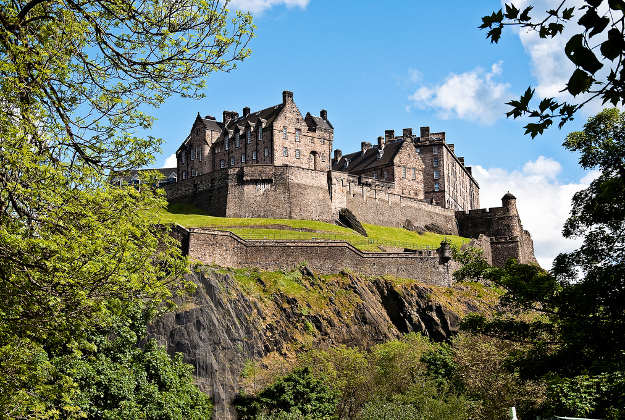 Responding to the ongoing public health emergency with accommodation where social distancing and self-isolation can be practised safely, the Welcome Centre shelter will provide up to 65 self-contained rooms every night until 3 May 2021.
It is being provided thanks to dedicated funding and support from the City of Edinburgh Council and the Scottish Government, plus anticipated charitable donations to Bethany Christian Trust including financial support from Social Bite.
A team of council, public health, private and third sector workers will build on work which has taken place this year to tackle rough sleeping and move households from shared temporary accommodation like B&Bs into self-contained places to live.
Edinburgh's street-based outreach services, provided by Streetwork, will also help to identify individuals at risk during the colder months.
Councillor Kate Campbell, housing, homelessness and fair work convener, said: "Throughout this pandemic our priority has been making sure no one has to sleep rough and that we have good quality accommodation available for anyone who needs it. This means working together as a city and it's welcome that the Council, the Scottish Government and third sector partners are doing just that. It's emblematic of how we've been working since March, and shows how much we can achieve when we work together.
"The Welcome Centre is a place where urgent help can be provided immediately, but beyond that critical point, partners will be on hand to provide coordinated health and housing support and help people take steps to resolve their homelessness over the longer term. We know from the work we've done already that building trust immediately and taking services to people who need them, rather than asking them to come to us to ask for help, has a positive, lasting impact. It's incredibly important in building relationships that are helping people to move on from rough sleeping.
"All steps are being taken to protect against Covid-19 and I want to pass my thanks to Bethany, the incredible efforts of our housing officers and our partners for working together on this. Just last month we put a five-year plan in place to further strengthen our support and we remain committed to doing all that we can to prevent and tackle homelessness. The lessons learned during the pandemic will be embedded long term so that we are taking every possible action to end rough sleeping in our city."
Councillor Mandy Watt, vice housing, homelessness and fair work convener, added: "We remain in a public health emergency so we need to take unprecedented steps to keep everyone as safe as we possibly can. We're aiming to strengthen our support across all of our homelessness services and know this centre will be an important refuge for people who might otherwise sleep rough.
"A person facing a night on the streets during winter is already in a very vulnerable situation, but this is heightened by the pandemic. By opening this new welcome centre in an easily accessible venue where social distancing and self-isolation can more easily be practised, we're aiming to drastically reduce the risk of ill health to people in this position - and prevent the virus spreading throughout communities - at a time when the NHS will be under immense pressure."
Alasdair Bennett, chief executive of Bethany Christian Trust, said: "We have a vision of ending homelessness in Scotland and over the years we have supported and prevented thousands of people from sleeping rough in Edinburgh with multi-agency support, health interventions, accommodation options and practical support, whilst also providing overnight shelter.
"The new Rapid Re-accommodation Welcome Centre will continue to rapidly re-accommodate people safely from the streets with multi-disciplinary interventions on-site, and we will still provide bed spaces for anyone that cannot access any alternative that night and for whom the Welcome Centre is a last resort."