Edinburgh reconvenes homelessness task force to address rough sleeping
The City of Edinburgh Council's homelessness task force will reconvene today to address how city-wide services can best help some of the most vulnerable people in Edinburgh, including those who are rough sleeping.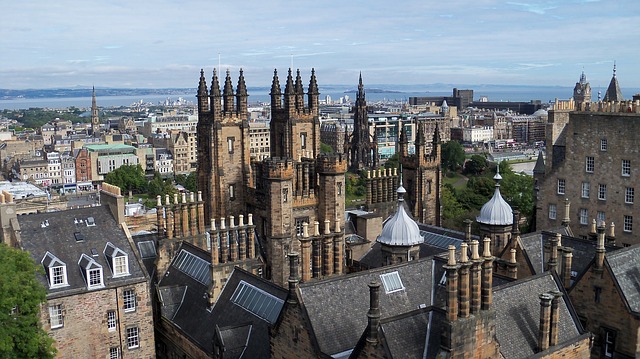 Set up by the council in November 2016, the cross-party group, which also includes partner agencies, is being reinstated on a temporary basis.
The council said it is already funding and delivering a wide range of services, in partnership with the third sector, agreed through the homelessness task force from recommendations which were approved by its housing and economy committee in June 2018.
Cllr Kate Campbell, convener of the housing, homeless and fair work committee, who will chair the task force, said: "The people who are rough sleeping in our city are our most vulnerable citizens. We have a number of services specifically for people who are rough sleeping, including street-based outreach workers who are out three times a day, seven days a week, speaking to people and offering support, advice and trying to link people into services.
"We also have rapid access accommodation, the access point and access practice, drop-in services and a range of other initiatives. But we know that some people still aren't able to engage.
"We need to look at what we are offering, and how we are offering it, from a person-centred perspective, and understand how we can better take services to the people who need them most, in a way that works for them.
"There is a real willingness from all partners to work together. We will focus on integrated working and practical outcomes which can be implemented, and which will form part of the recommendations for the rapid rehousing transition plan, which will be reported to committee in the autumn."
Chief Inspector David Robertson, local area commander, said: "Supporting vulnerable people in the city centre remains a priority for officers and I am pleased to be working alongside partners in the Homelessness Task Force.
"I recently met with Councillor Kate Campbell and the charity Cyrenians to discuss how our organisations, along with other third sector partners, can best support those individuals identified as being most vulnerable, and the work that we can undertake together to signpost them to the most appropriate agencies for support.
"On a daily basis, officers from the West End police station voluntarily start their shifts earlier than required in order to undertake patrols to identify and support vulnerable people who all too often lay their heads on the capital's streets. In addition to these daily intervention patrols, we participate in a dedicated Community Improvement Partnership focussed around begging and rough sleeping, and we have dedicated officers who work with partners to offer individualised support to those identified as being most vulnerable.
"Over a number of years, our funded ward officers have forged excellent relationships with service providers in the city centre, which I am extremely proud of. It is through what is now routine joint working with Street Work, Salvation Army, Cyrenians, residents associations, the local authority, business community, and our partners in education to name but a few, that we collaborate to deliver solutions focussed on harm reduction throughout the year.
"I look forward to working with the Homelessness Task Force and remain committed to working alongside our partners to ensure the safety of those in our city."
Current services provided for those rough sleeping in Edinburgh include:
Rapid Access Accommodation (RAA)
There are 68 beds held across three sites for people who are rough sleeping.
Most people rough sleeping have issues with addiction and have complex needs.
When settled in their accommodation they are then supported to help reduce their need to rely on street begging and they are assisted to access more suitable temporary accommodation. The accommodation is highly tolerant and there are no interviews to attend or curfews when they get there.
This programme has been hugely successful and has led to 74% of residents moving on successfully into suitable temporary accommodation.
Street Based Outreach Service (Streetwork)
This service operates three times a day 365 days a year.
The service liaises with rough sleepers and offers help, advice and support to move away from rough sleeping.
Engaged with 700 individuals - 357 rough sleepers and 343 people street begging in 2018/19.
The Outreach Service is being developed to include street pharmacy service, income maximisation support and homelessness assessments.
Support Hub (Holyrood Road)
1,856 individuals used the Hub in 2018/19.
Support provided at the Hub includes food, welfare benefit advice, homelessness assessments, access to temporary accommodation, access to health services, showers, clothes, emotional support and access to ICT.
Visiting Housing Support for people with complex needs
The service works with people with complex needs, many of whom were rough sleepers.
220 individuals were supported to get and keep settled accommodation in 2018/19.