Edinburgh 'set to approve' £2.5bn affordable housing spend
The City of Edinburgh Council is set to spend £2.5 billion on building thousands of affordable homes and improving council homes over the next ten years, according to reports.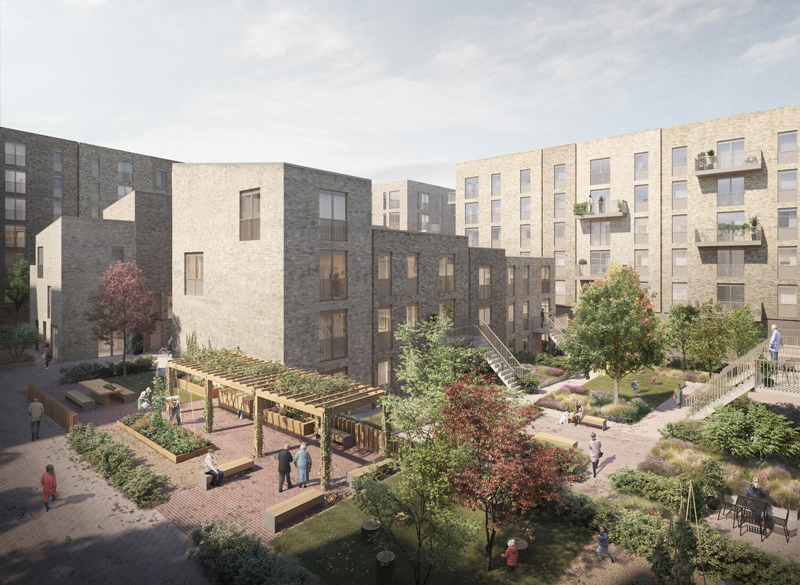 The local authority's housing, homelessness and fair work committee considered the proposed housing revenue account (HRA) strategy up to 2030, which will be formally approved when the authority agrees upon its budget in February.
Embarking on a project to build 5,000 new council homes, available as social rent, will see the council increase its overall housing stock by 25%, with nearly 20,000 already in operation.
A further 5,000 homes will also be provided through the plan at regeneration projects such as Granton, Meadowbank and Fountainbridge - including for mid-market rent, the Edinburgh Evening News reports.
Councillor Kate Campbell, housing, homelessness and fair work convener, said: "With an investment of £2.5bn over ten years, this is undoubtedly one of the most ambitious plans for council housing of any local authority in the UK.
"We need to address the huge housing pressures facing our city and we're doing this with one of the biggest new build programmes in Scotland. We're investing in existing homes and improving services for tenants – and we have built-in assumptions on how to achieve net-zero carbon by 2030.
"The substantial investment we're proposing will create more homes, better homes and better services while helping the city to achieve our 2030 carbon target."
She added: "Reducing the cost of living for our tenants and building affordable new homes are critical components of our housing plan. The council is committed to improving access to a safe and warm place to live for everyone. This is about future-proofing homes and improving lives and it is very much in line with what tenants have told us they want to see being prioritised.
"The regeneration this will spark in areas like Granton, Pennywell, Craigmillar and Wester Hailes will also shape improvements to local communities for years to come.
"The budget strategy is informed through an extensive programme of consultation and engagement with tenants and over 80% of tenants who responded to previous consultations support the investment plan."