Edinburgh welcomes more than 1,300 Ukrainian refugees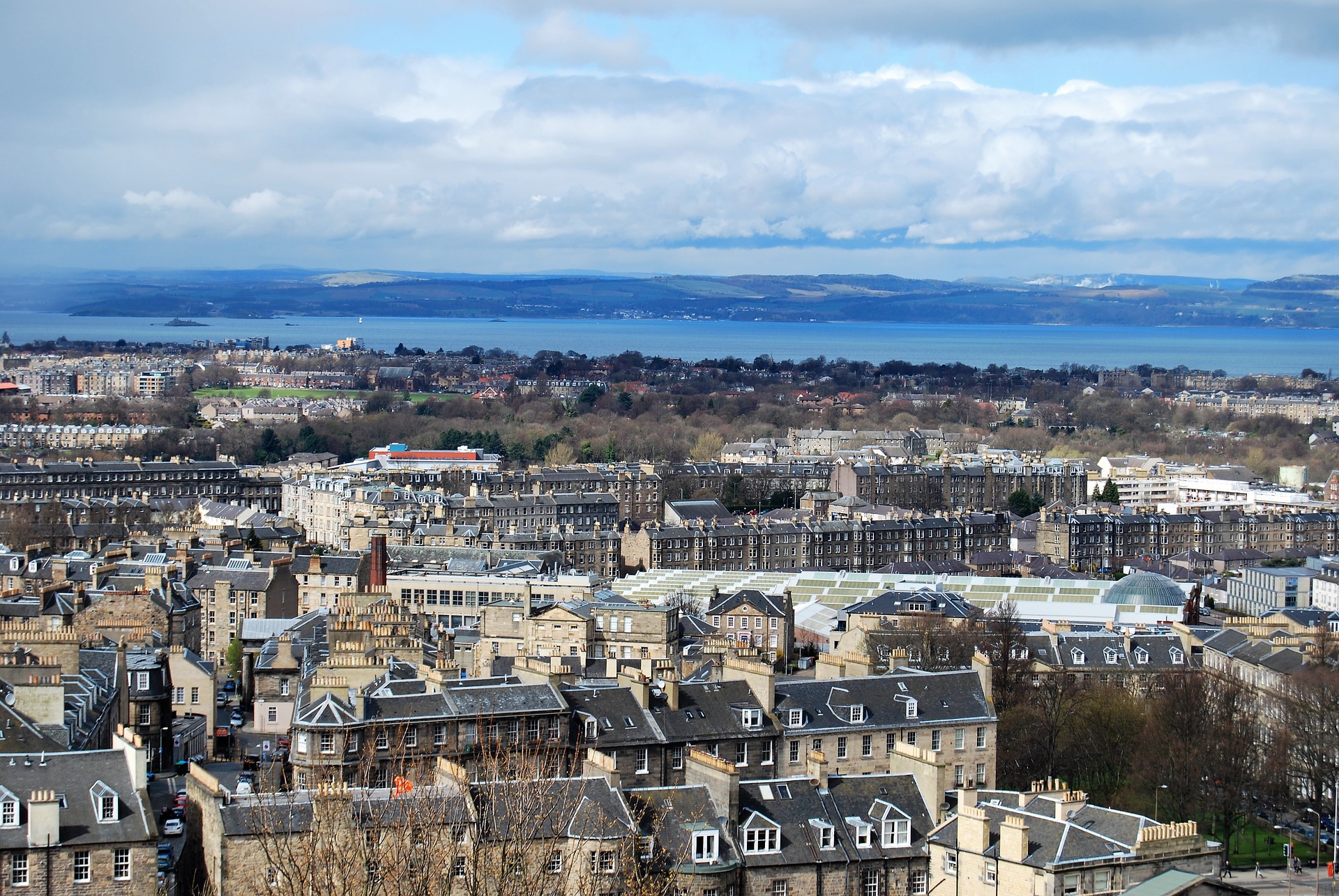 More than 1,300 people fleeing conflict in Ukraine have arrived through Edinburgh's Welcome Hub, with the significant majority of all arrivals to Scotland coming in through the city.
Located in a peaceful and secluded area close to the Airport, the Welcome Hub offers some respite after long and difficult journeys reaching Edinburgh, with medical assistance from the NHS available.
Established with the support of the Scottish Government and other partner agencies in Gogarburn at the RBS/NatWest campus, it involves a huge, combined effort - from both volunteers and council officers - to welcome around 40 new refugees a day, which is approximately four times that of the national average.
Chief executive of the City of Edinburgh Council, Andrew Kerr, said: "I am truly proud of the incredible response Edinburgh has provided to Ukrainians seeking sanctuary here in Edinburgh.
"The support we've provided to over 1,300 refugees to date wouldn't be possible without the time of volunteers, the donations we've received or the generosity of residents. The number of local people giving over their hearts and their homes to become host families has been nothing short of remarkable. I want to thank everyone involved – from Council colleagues and partners, to every volunteer who has been working tirelessly.
"We are starting to see up to 90% of all arrivals to Scotland enter through Edinburgh's Hub, which demonstrates the scale of responsibility we now face. I'm pleased that the feedback from those using our services has been very positive and other cities have been turning to Edinburgh as an example of best practice.
"There is a significant ongoing effort to ensure every refugee settling in the city receives a warm welcome and access to vital support. It remains an extensive piece of work which involves a great deal of resource, but we are committed to supporting every person who settles in Edinburgh, as far as we possibly can. This includes everything from arranging accommodation, transport, interpreters, access to GPs and healthcare, counselling, education, employment support, host checks and other vital services."
Hannah Beaton-Hawryluk, the Holova (chair) of the Association of Ukrainians in Edinburgh, said: "We have come full circle from the Association being set up. We were beginning to become quite a quiet community here in Edinburgh, but now we are using the community centre for the reasons that our fathers set it up. We are supporting newly-arrived Ukrainians and their families in Edinburgh, until they choose to go home.
"We've been giving out SIM cards and bus passes. We've also got laptops and iPads so that the students who have arrived can continue their studies and stay connected to Ukraine. Edinburgh has been amazing. I can't say anything other than that."
Paul Wilson, chief officer of Volunteer Edinburgh, said: "Once again our Community Taskforce Volunteers have been amazing. For almost two months we have been deploying volunteers seven days a week at the airport to welcome people from Ukraine and help guide them to the Welcome Hub. Our volunteers have done Edinburgh proud, often going beyond the call of duty. They have stayed until the early hours of the morning at the airport to make sure passengers arriving on late-night flights are supported.
"I am so proud of all our Community Taskforce Volunteers who not just helped at the airport but have provided informal language support, sorted donations, and packed hundreds of back packs with basic supplies.
"Things are only getting busier, and with Edinburgh increasingly becoming the hub for arrivals to Scotland it is the partnership approach the Edinburgh has taken that is ensuring that displaced Ukrainians are receiving the help and support that they need."
Bridie Ashrowan, chief executive, EVOC (Edinburgh Voluntary Organisations Council), said: "Our hope for the Ukrainian people is peace in the very near future, but in the meantime it is vital that we at EVOC, and the community and voluntary sector, collaborate with partners across the City (and at a national level) to offer a warm welcome to those who are arriving in Scotland. Edinburgh Community Food, Fresh Start, North Edinburgh Arts and Cyrenians are already on the ground, providing emergency food support and more organisations are coming together to deliver on a longer-term approach.
"The Edinburgh Community Transport Operators Group are helping with onward travel from the Airport and other community and voluntary organisations are involved in delivering support for children and families, providing opportunities for Ukrainians to learn English and to build social connections. It's so important that they settle into and feel part of the communities where they live… in Edinburgh or further afield."