Election: SNP's 100,000 new homes promise to support 14,000 jobs a year
Nicola Sturgeon has committed to building 100,000 new homes in the next decade while also promising to support 14,000 jobs a year as part of Scotland's recovery from the coronavirus pandemic should the SNP be re-elected.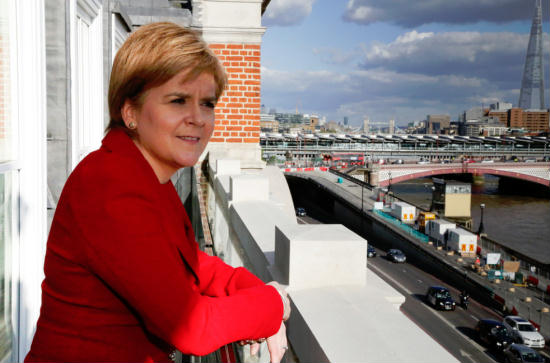 Under the SNP, almost 100,000 homes have been built in Scotland since 2007.
The party leader announced the pledge at the COSLA conference on Friday, claiming the policy will create up to £16 billion of investment, making it the largest home-building and investment programme since devolution.
Ms Sturgeon added that at least 70% of the homes will be allocated for social rent.
She told the conference: "In partnership with councils and social landlords, we have delivered nearly 100,000 affordable homes in our time in office – and if the SNP is re-elected, ramping up this ambition will be central to our plans."
She said the programme would be backed with £3.4bn of investment in the next parliamentary term with an overall target of £16bn.
Ms Sturgeon added: "That is a huge investment in jobs, in homes and in better communities – a down-payment on Scotland's economic recovery."
She also stressed that housing has been a priority for her government since it was elected, and wants to keep it at the "top of the agenda" as Scotland recovers from the pandemic.
The SNP will also introduce a new single standard for housing quality to help make sure homes are more energy efficient, more spacious and of better quality overall.