Energy Saving Trust grants Wheatley Foundation fuel advice funds
The Wheatley Foundation has secured more than £200,000 to help customers struggling with their energy bills.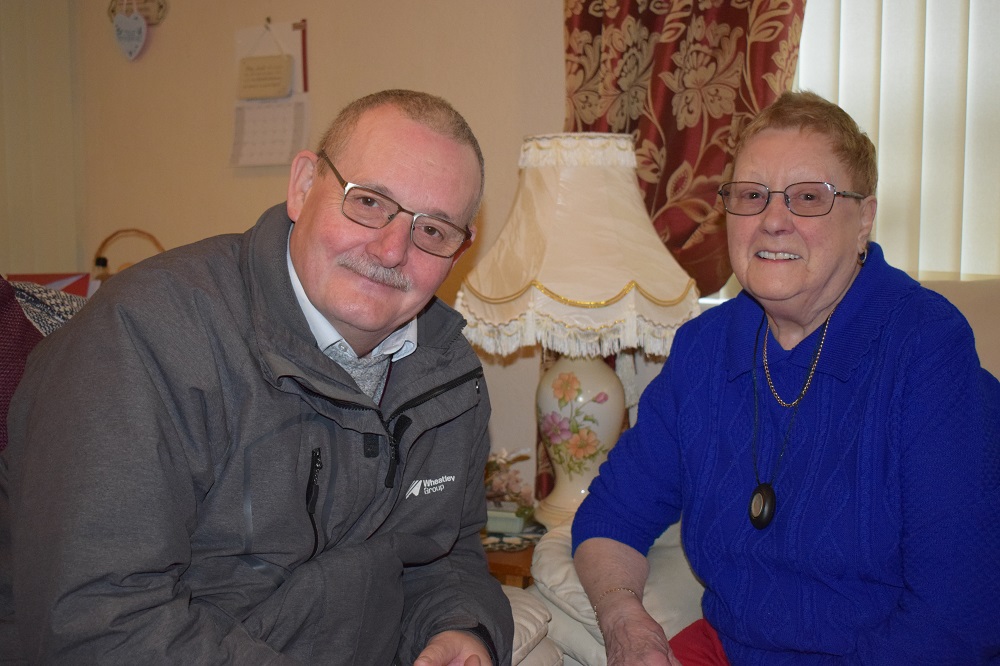 The Energy Saving Trust has awarded £229,250 over two years to the Foundation, the charitable trust of Wheatley Group.
The money will support Wheatley's fuel advice team help vulnerable customers make sure they are getting the best possible deal on their bills.
Thomasina Smith, 91, a GHA tenant from Kingsway Court in Glasgow, has received help from the fuel advice service.
She was left unable to sleep with worry after her energy company told her she owed them £1350 and increased her monthly payments to £269 a month.
Her fuel advisor Hugh Gregory discovered she had been billed incorrectly and was actually owed £600.
Thomasina said: "It was like a huge weight had been taken from my shoulders. I couldn't talk highly enough of Hugh. He went all out to help me.
"I couldn't sleep because of the worry but he took it all from my shoulders. I can't thank him enough."
Wheatley Foundation director Lorraine McLaren said: "We are very grateful for this funding, which will support our work to help vulnerable customers.
"Thomasina's story shows just how important our fuel advice team is in supporting people in difficult situations."
The funding from the Energy Saving Trust comes through the Energy Redress Scheme, which redistributes money from major energy suppliers for breaches of their licence conditions.
In December, the Wheatley Foundation also secured £20,000 from the Big Energy Saving Network, which is facilitated by Citizens Advice Scotland.