Eviction ban extension to levels 1 and 2 'imperative', says Scottish Labour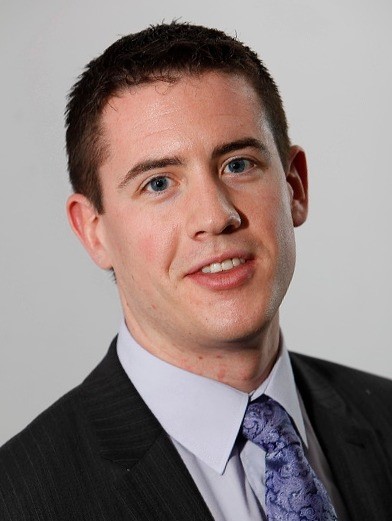 Scottish Labour has added its voice to calls for the Scottish Government to extend the eviction ban now that the whole of Scotland is in either level 2 or level 1.
The current temporary regulations, which have been extended until the end of September, are in place only to protect tenants in level 3 or above.
Scottish Labour has highlighted tenants' organisations such as Living Rent which warned of a 'cliff edge of orders to evict' in the event of the country entering level 2.
Statistics from the Scottish Housing Regulator show a 280% increase in notices of proceedings being served to social housing tenants related to rent arrears from June 2020 to the end of March 2021.
Citizens Advice Scotland has also reported that requests for advice about arrears with private landlords more than doubled from 2019 to 2020.
As well as an extension to the eviction ban, Scottish Labour housing spokesperson Mark Griffin is calling for the government to reform the Tenant's Hardship Loan Fund and for easier access to discretionary housing payments (DHPs).
The call follows similar warnings from Govan Law Centre and the Scottish Greens.
Mr Griffin said: "Make no mistake, we are still in the midst of a pandemic and the livelihoods of hundreds of thousands of Scots are on the line.
"With the whole of Scotland only now entering either level 2 or level 1, and no guarantee that the country we will remain at those levels, it would be deeply irresponsible to allow evictions to begin again in earnest.
"Statistics clearly show that tenants are struggling and still need support.
"That's why Scottish Labour is calling on the SNP to extend the eviction ban, reform the Tenant's Hardship Loan Fund, and deliver easier access to discretionary housing payments.
"We cannot turn a blind eye to Scotland's tenants in their hour of need."
Last month, deputy FM John Swinney told MSPs that measures to further protect people from the threat of eviction were "under close consideration".
A Scottish Government spokesman said: "We introduced the temporary eviction ban as a public health measure to keep people safe in their homes. The ban remains in place until September for Level Three and Four."
Glasgow and West of Scotland Forum of Housing Associations (GWSF) director, David Bookbinder, has previously highlighted issues with notice periods being applied across both the social and private rented sectors.
He told Scottish Housing News: "A key issue at play here is that the lifting of the evictions ban is likely to play out very differently in the private rented sector compared with what would happen in the social sector. But we're faced with exactly the same measures applying across the board.
"As intended, the ban is still in place in Level 3 or 4 areas as it's a public health measure. GWSF sees no reason for it to be reintroduced in the social sector in areas that are Level 2 or below. As we've said many times before, for our sector these measures don't protect people who are talking with their landlord and trying to manage the debt: the measures help only those who aren't engaging and who'll happily take advantage of the lack of sanctions available to their landlord."