Ewan Jures: Is it time to get heated about heating new homes?
WSP associate Ewan Jures on the importance of district heating networks.
Scotland has been at the forefront of the climate change debate for many years and even more so in the last few months - having agreed to an ambitious target of net zero emission by 2045, five years ahead of the rest of the UK.
With heat still accounting for a large proportion of Scotland's harmful emissions, it's no surprise that the Scottish Government has set rigorous targets for the use of low-carbon heat sources.
In a recent study by The Royal Society of Edinburgh, it was also reported that Scotland faces 'substantial obstacles' in the drive to cut carbon while keeping energy supplies reliable and affordable. Tougher rules will need to be put in place making new housing and other buildings more energy efficient.
For Scotland's housing sector, this means even more scrutiny. With the number of new build developments on the rise across Scotland, low carbon targets are especially prevalent as the UK Government's aim of banning gas boilers in new homes comes into force by 2025.
The Scottish Government aims to have 11% of non-electrical heat demand met by renewable sources by 2020. By 2032, its target is to have 35% of heat for domestic buildings and 70% of heat and cooling for non-domestic buildings supplied using low carbon technologies, where technically feasible.
The demand for viable, environmentally conscious alternative heating options is heating up. With gas boilers on their way out, the main alternatives being proposed by the government are district heating, heat pumps and, for new build homes, improved insulation.
Alternative heating options are something that our Danish neighbours are no strangers to. 64% of all Danish homes have heat delivered by heat networks, developed after the 1970's oil crises drove the country to invest heavily in energy efficiency, district heating and renewables.
Changing goal posts for heating homes present opportunities to retrofit district heat networks – particularly for areas of high-density housing. District heating delivers a better user experience than electric storage heating. Gas boilers are now clearly a short-term choice which incurs high maintenance and replacement costs as well as safety concerns in multi-storey buildings. District heating works with all types of buildings and provides a future-proofed low carbon heat solution.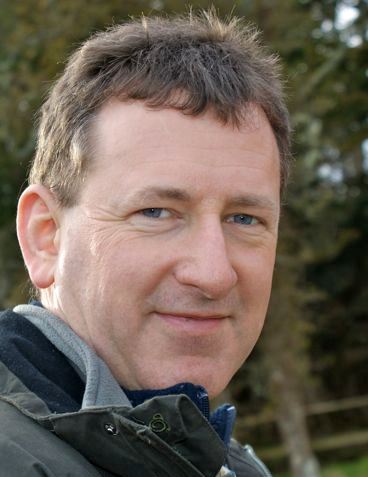 District heat networks are beneficial because they can utilise a range of renewable energy sources and heat that would otherwise be wasted. Possibilities include industrial processes and renewable technologies such as heat pumps, biomass, solar thermal and anaerobic digestion. This heat is captured and fed into the network, eliminating waste, lowering carbon emissions, lowering fuel consumption and saving everybody money. It sounds like a no brainer.
The challenge to adoption, however, is in the nature of the networks themselves – they typically involve multiple parties and need a sponsor who can invest for the long-term. So, while they offer a great cost-effective way to decarbonise heat in towns and cities, making such projects a reality requires a champion to make it happen. In the UK heat networks initiatives are therefore often sponsored by local authorities, social housing providers or urban regeneration projects.
WSP was recently involved in helping deliver Scotland's first 100% renewable, large-scale district heating network in Glenrothes in Fife. It came about on the back of a desire from Fife Council and RWE to protect an investment in a biomass combined heat and power (CHP) station that was built five years ago to power a paper mill, which had subsequently closed.
WSP's feasibility study supported the business case for the new Glenrothes Energy Network to use surplus heat from the biomass CHP station for the benefit of the community. The project was able to secure a grant from the Scottish Government's Low Carbon Infrastructure Transition Programme to fund £8.6 million of the £24m project.
Council buildings are already connected to the network and it's expected that once other businesses and homes are connected in the coming years, they will save at least 10% compared to the cost of heating with gas boilers. This is particularly relevant given that 30% of Glenrothes households live in fuel poverty (higher than the national figure for Scotland of 25%). In future, and if supported by additional infrastructure, this network has the potential to heat 3,500 homes - making it the largest renewable district heating schemes in Scotland.
This example is one of many innovative heat network projects that are underway across Scotland. However, such projects are still the exception rather than the norm - heat networks provide just 2% of the overall UK heat demand across the domestic, public, industrial and commercial sectors. There is clearly a fantastic opportunity to extend this. With the gas boiler ban for new homes on the horizon, district heating is definitely worth considering for both new build and existing homes. We are already seeing more forward-thinking housing providers and property developers looking into such solutions.
There will always be a demand for heat. We need to make sure that the demand is met with considerations for carbon efficiency as well as cost effectiveness for those creating new energy platforms and the customers paying for these. The foundations are in place to achieve net-zero goals, but we need to accelerate action through rolling-out proven solutions like heat networks to make it a reality.
Ewan Jures is an associate at engineering professional services consulting firm WSP