Fairfield joins Perth and Kinross Common Housing Register
Fairfield Housing Co-operative is the latest social landlord to sign up for the Perth and Kinross Common Housing Register (CHR).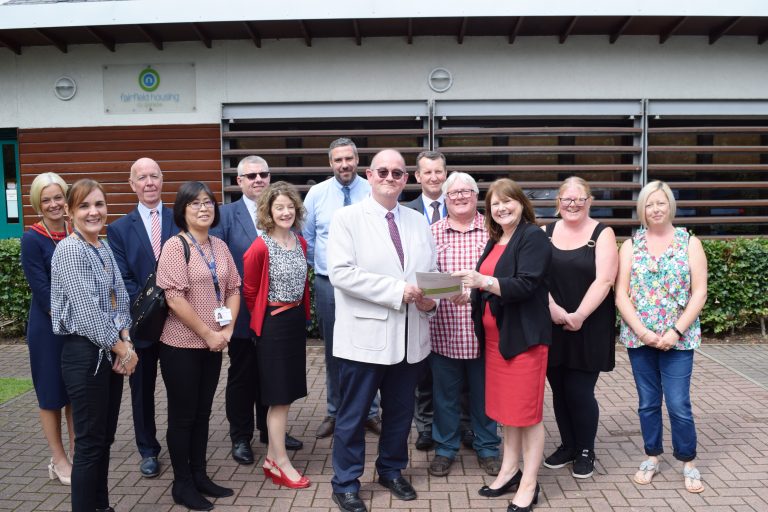 Around 600 Fairfield Housing Co-operative properties have been added to the CHR, joining properties let by other local social landlords Perth & Kinross Council, Caledonia Housing Association and Hillcrest Homes.
Collectively the four landlords will manage a housing stock of more than 10,500 affordable homes for rent and will continue to work closely together to meet housing needs locally.
The CHR ensures that access to social housing is as easy as possible for residents of Perth and Kinross, and gives them a wider choice or properties right across the area. Operating a CHR also means that there is a single point of access for housing applicants regardless of the organisation they approach for housing assistance.
Fairfield Housing Co-operative's chair, Bob McDougall, said: "After consulting with tenants, applicants and staff it was clear that being part of the Common Housing Register would improve access to suitable homes for the 600 households on the Co-operative's housing list. This new and closer partnership with other local landlords will help to ensure people in housing need receive the housing options advice and support they require."
Perth and Kinross Council's housing and communities vice-convener, Councillor Bob Brawn, said: "It's very welcome news that Fairfield has joined the Common Housing Register. It means that people looking for accommodation will now have one point of contact for all of the main social housing providers in Perth and Kinross, making it easier for them to access the housing that is most appropriate for them.
"Unfortunately there is still a shortage of affordable social housing in Perth and Kinross, as there is across Scotland. The council and our housing association partners are working hard to tackle this issue through a wide range of initiatives. In the last 12 months, we collectively built 191 new homes for rent and many more are planned. Fairfield joining the CHR is another positive step that will help us towards our collective aim to provide more and more housing for affordable rent."
Caledonia HA housing manager, Lynn Gowrie, said: "We have been part of the CHR for a number of years and we welcome Fairfield as a new partner. We look forward to working with them to ensure applicants receive the best possible advice and assistance when applying for social rented housing in Perth and Kinross."
Bob Sander, director of housing at Hillcrest Homes, added: "We're delighted to see Fairfield join us as a member of the Common Housing Register. Working in partnership in this way improves the service for people of Perth and Kinross and increases the opportunity of access to good quality affordable housing in the area."