First new homes take shape at Caerlee Mill
Scottish Borders Council leader Shona Haslam visited the former Caerlee Mill in Innerleithen to see the initial stage of construction as the redevelopment of the grounds get under way.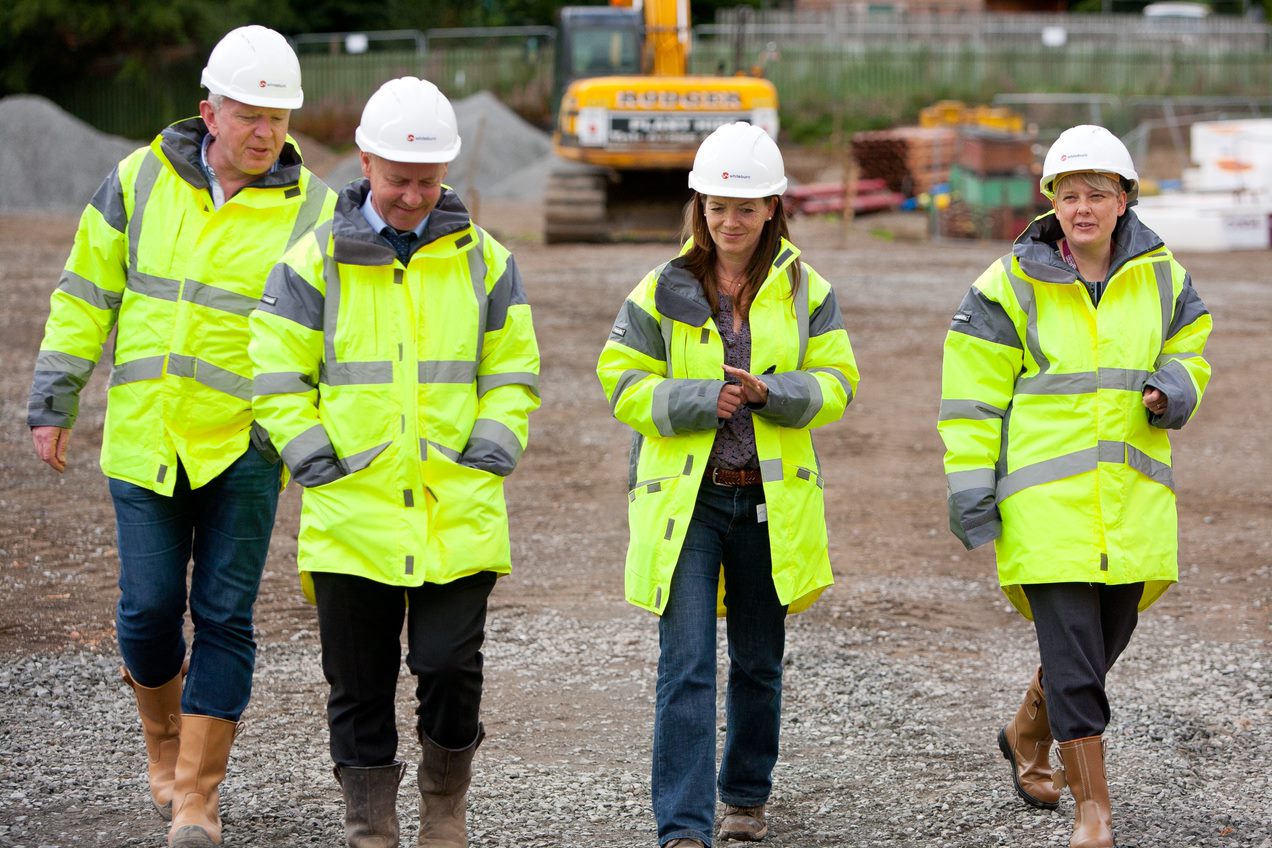 The new homes are now taking shape with the erection of the first timber frame kits on the development.
Whiteburn's vision for the two, three and four bedroom houses and cottage flats is designed to reflect the spirit of the former mill site, in the heart of this thriving Borders village.
It's an exciting and busy period of activity at the development as Roger Bainbridge, director of design and delivery at Whiteburn, explained: "While we have had to overcome significant challenges to redevelop the mill, we are now making excellent progress and the development is coming to life as the first timber kits go up.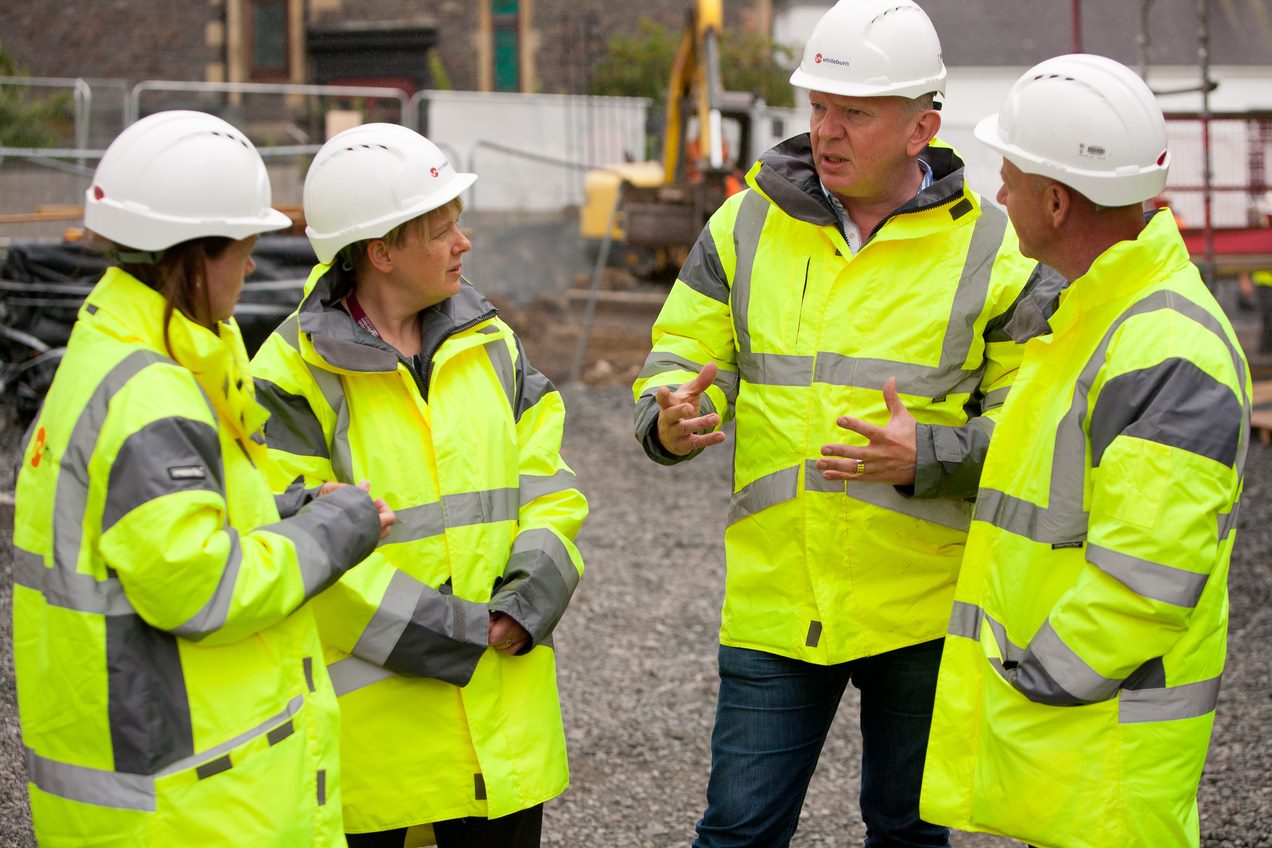 "This is a real step forward for us, and it was the ideal opportunity to invite Councillor Haslam to join us on a hardhat tour of the development to chat through our plans for the development and showcase our progress so far."
Council leader Shona Haslam added: "It is great to see this brownfield site brought back into use within the town of Innerleithen. I am looking forward to seeing it completed with, hopefully, the Mountain Biking Innovation Centre at its heart.
"The homes that Whiteburn are creating will be a fantastic addition, thoughtfully designed and laid out. I am really excited to see this project come to fruition and see many happy families making it their home."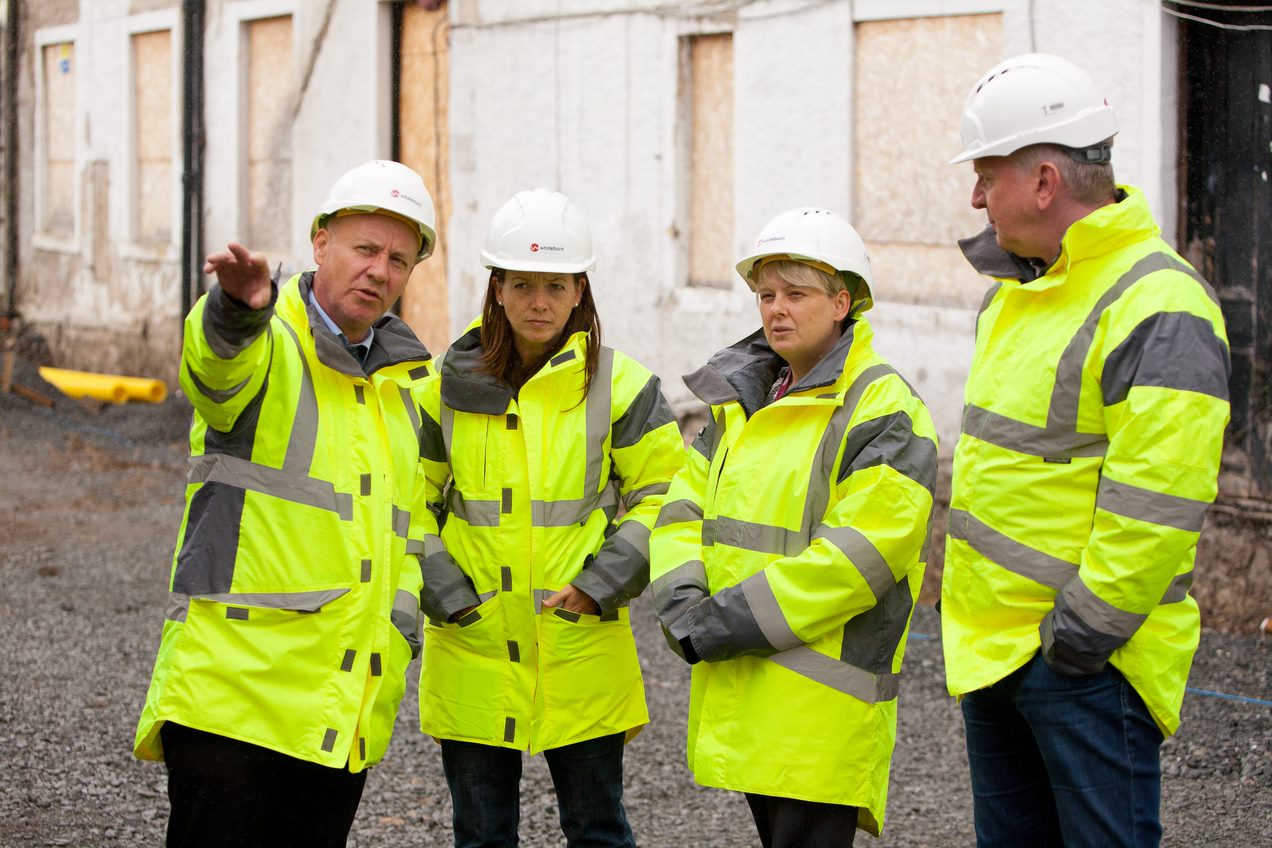 Whiteburn's key objective is to bring this historic site in the heart of the village of Innerleithen back to life and to create a great place for people to live. Planning consent was granted in August 2018 for 44 new build houses and flats.
In conjunction with the launch of the new-build housing for sale, Whiteburn continues to explore economically-viable solutions for the B- listed Brodie's Mill building which dates back to 1778, and are in discussions with potential end users.