First residents move into smart new social housing in Bearsden
East Dunbartonshire Council's housing stock has been boosted by the completion of a new affordable housing development at Kilmardinny in Bearsden.
A total of 27 units have been built at Allander Leisure Centre Road in Bearsden, supporting East Dunbartonshire Council's Local Housing Strategy to deliver a high priority and cost efficient contribution to local supply housing.
The first tenants have already started to move into the finished development which has added 26 flats and one new specially-adapted terraced house to the council's available stock of rented homes as part of the housing service's Affordable Investment Programme.
The flats are a mix of cottage-type main door flats and close-accessed apartments contained within two four-storey blocks. The construction of the site was by Cruden Building and took place over a period of around 18 months, including a three-month break in response to the COVID-19 pandemic.
The design of the buildings was undertaken by Coltart Earley architects which based its approach on the traditional Glasgow tenement form and selected materials to blend in with the adjacent housing developments.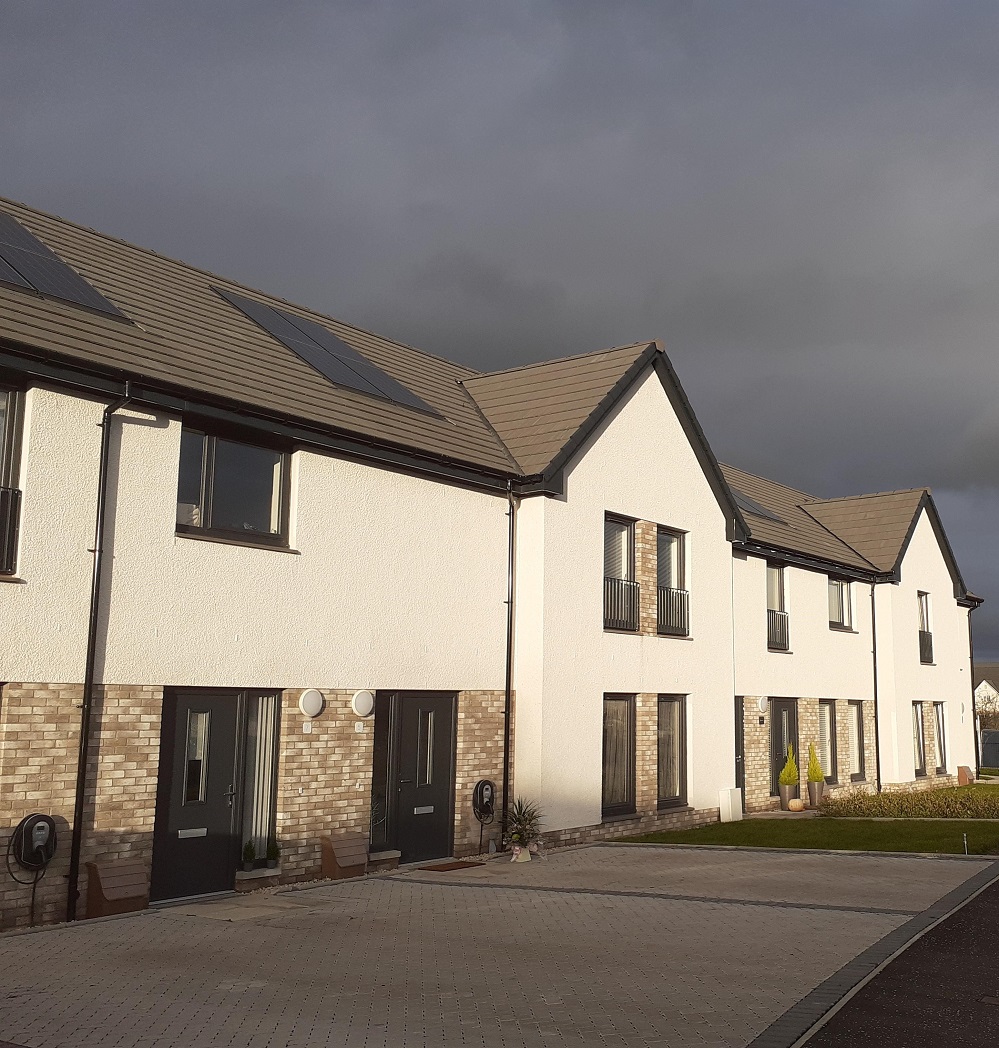 Joint leader of the council, Andrew Polson, said: "This has increased the stock of council housing in the area at a time when the demand for affordable homes continues to grow.
"The addition of 27 high quality council houses will help meet the needs of local people who are finding it difficult to get onto the housing ladder.
"It's not often that we have the opportunity to bring new council homes to this part of East Dunbartonshire and it is our hope that the new occupants will benefit from the location and high quality local environment here."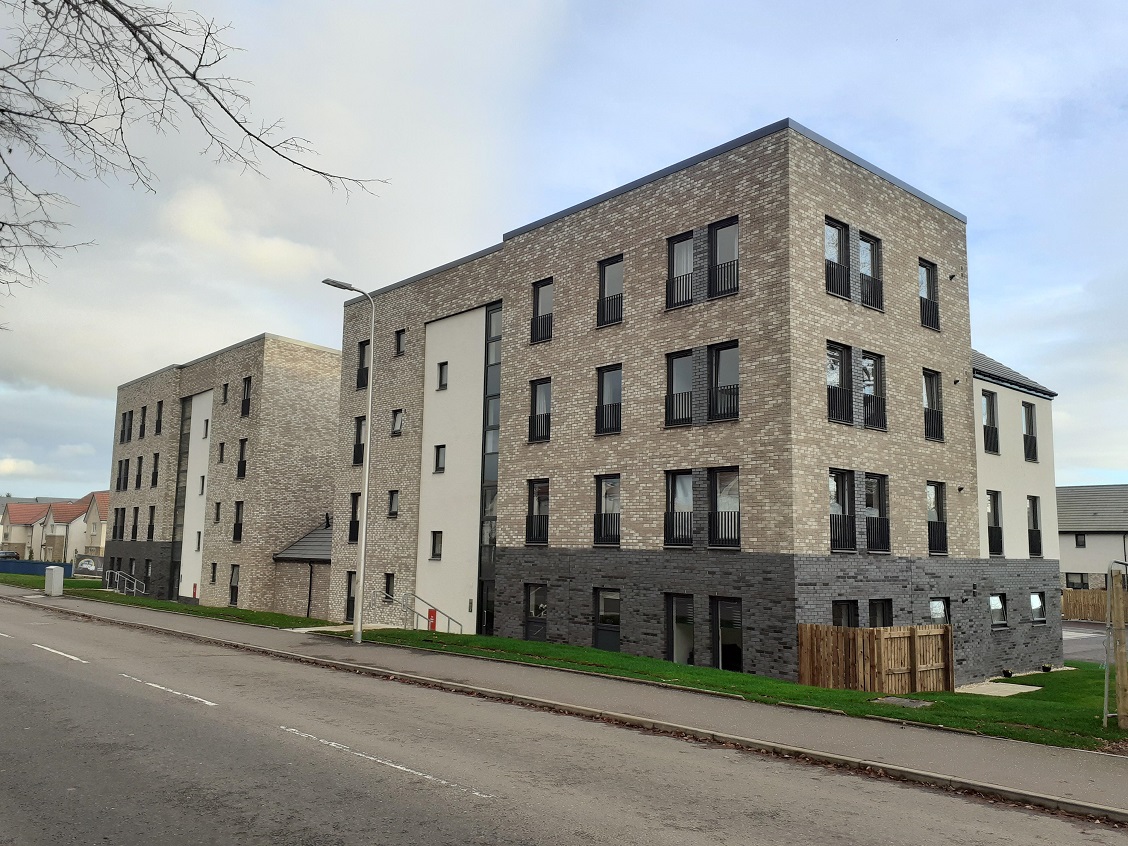 Joint leader of the council, Vaughan Moody, added: "The homes are built to an excellent standard and have a high energy efficiency rating which means lower fuel bills for their new occupants.
"The flats are also designed with integrated shared cycle parking and outdoor space for drying.
"The new development forms a key part of the council's plans for the area which will also see a new leisure centre being developed at the site of Allander Leisure Centre over the next two years."
Allan Callaghan, managing director of Cruden Building, said: "We are pleased to deliver 27 new affordable homes on behalf of East Dunbartonshire Council. These modern and eco-friendly houses, apartments and cottage flats, have all been designed to meet local housing needs.
"Throughout this development, we have supported the local economy by providing valuable jobs, work placements and training opportunities for East Dunbartonshire residents."