Flagship TJ House development in Kirkintilloch now complete
The final tenants have now received the keys to their new homes in the flagship new development on the site of the former East Dunbartonshire Council HQ in Kirkintilloch.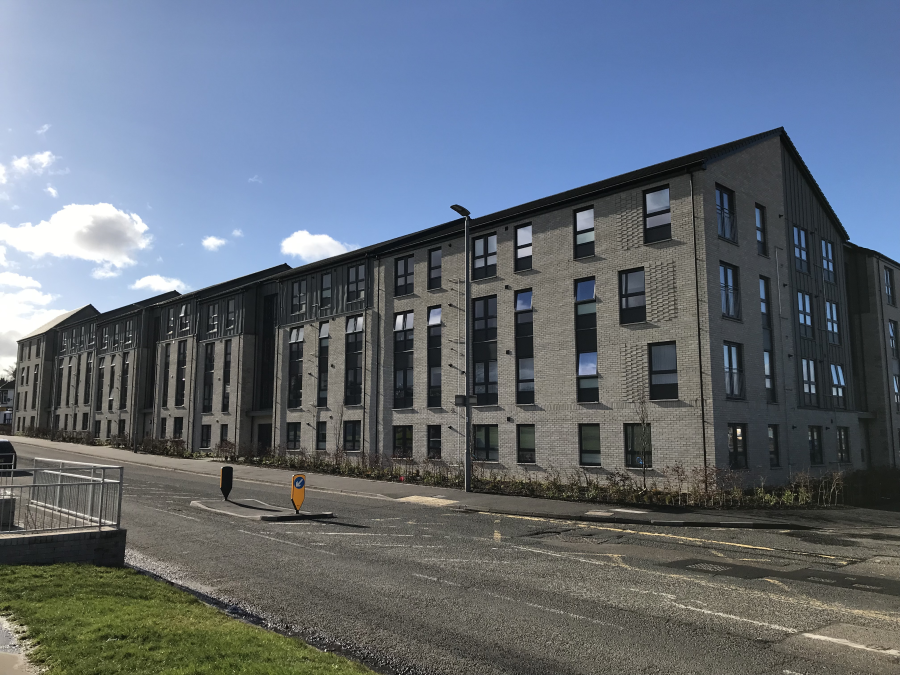 As well as transforming a former brownfield site that was once home to Tom Johnston House, the development is a major investment in much-needed affordable housing.
A total of 82 new council properties - including 8 amenity and 8 wheelchair accessible homes -now provide quality housing in a prime site in the heart of the community and with views across Woodhead Park. The development also includes five shared equity homes for sale.
Tenants began to move into the properties at the end of October 2021 and now all the social rented homes are fully occupied while the Shared Equity properties are in the process of being sold.
The build was completed in partnership with hub West Scotland, with whom the council has previously partnered on projects including Holy Trinity Primary School and Kirkintilloch Town Hall.
Joint council leader Vaughan Moody, said: "It has been wonderful to watch this smart new development appear over the last two years. Visually, it enhances the area and it also marks a significant step forward in addressing the continuing need for more affordable housing in the area.
He added: "It is a really great location with a leisure centre, park, supermarket and bus and train routes all right on the doorstep. I wish the new tenants and homeowners all the very best in their homes."
In October 2018, the council engaged hub West Scotland to procure design services and a building contractor for the proposed project and building got underway in August 2020.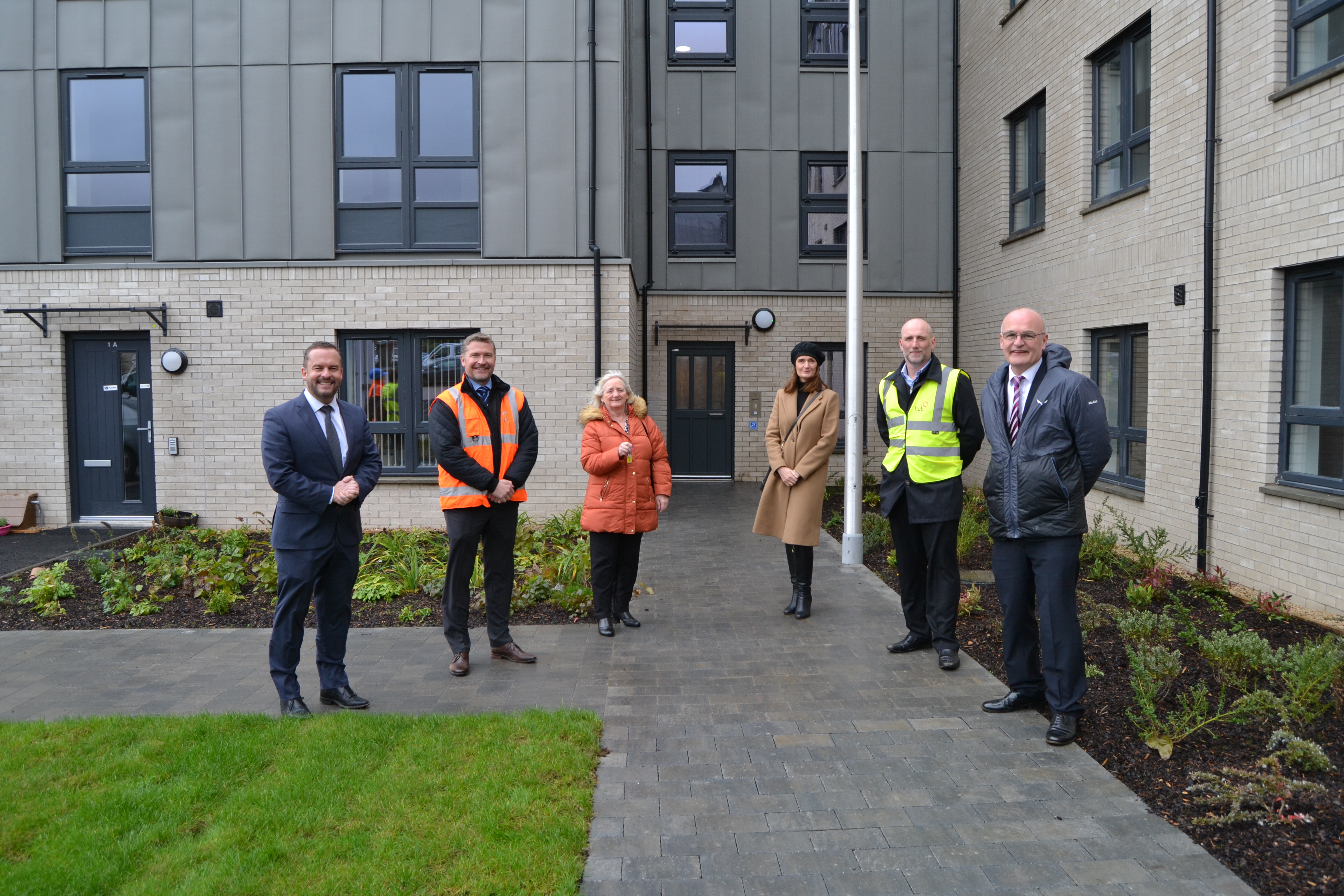 Joint council leader Andrew Polson, added: "We are delighted to see the completion of this landmark build. Despite all the challenges thrown up by the pandemic, work has continued here at a great pace and to the highest standard.
"This elegant building breathes new life into the area and, having had a look around inside, the flats are very impressive with big, bright rooms and plenty of storage space."
Iain Marley, CEO of hub West Scotland, commented: "We are very proud to have completed this important high-quality development in partnership with East Dunbartonshire Council. It has transformed a brownfield site and created a mix of attractive, spacious and well insulated new homes for the community.
"Despite the impact of the pandemic we are very pleased that our community investment programme has achieved two new starts, one new apprentice and the progression of five apprentices through the delivery of the project.
"We were also able to include two college student placements and had school and college engagement for curriculum support. Our thanks go to the Council project team, CCG, and our other partners for their skill and commitment to deliver such a fine development under testing circumstances."
Designed by Mast Architects and G3 Consulting Engineers, the new development provides a mixture of one, two and three-bedroomed flats and houses. It has been constructed by CCG (Scotland).
CCG managing director, David Wylie added: " The weight of the pandemic on the Scottish Construction sector is well documented. Whilst it is still very much with us, TJ House, a project that commenced in August 2020, is symbolic of CCG's unwavering capability to deliver. In this regard, the efforts of our contracts team and our supply chain partners cannot be understated; to create 87 homes under such circumstances is a fantastic achievement and I give thanks to them and to Hub West Scotland and the Council for their support during the construction programme. I am in no doubt that the development and its new residents will contribute greatly to the wider Kirkintilloch community."
hub West Scotland also employed NBM Construction, who acted as cost consultant and principal designer on the project.