FOI emergency law 'goes too far'
Proposed changes to the way public bodies respond to freedom of information requests as part of emergency laws to respond to the COVID-19 pandemic go too far, the Scottish Greens have warned.
Under the Coronavirus (Scotland) Bill, which gained unanimous support from MSPs yesterday, public bodies will be allowed to simplify the ways in which they report their activities, including publishing information online for a temporary period.
Before its introduction, the Scottish Greens had sought to amend the legislation so that bodies cannot extend review periods, even after their deadlines to respond to requests has already been extended.
The party warned the law would result in a potential period of over 200 days before a public body needed to respond to a freedom of information request.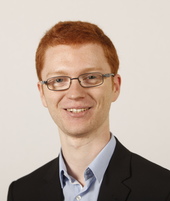 Scottish Greens culture and media spokesperson, Ross Greer, said: "We understand that public bodies whose resources are stretched will struggle to meet normal deadlines, but the proposal to give them up to five months to respond to a freedom of information request, then a further five months for an internal review goes too far. From my experience, far too many public agencies use the full review period already.
"We cannot allow public trust in our public bodies to be damaged during this crisis. That means ensuring they are held to account by journalists and others."
Following yesterday's approval by MSPs, Mr Greer added: "It's really unfortunate that all but one of our Green amendments to roll back these unnecessary Freedom of Information measures were voted down by the SNP.
"These restrictions are completely over the top and undermine trust in government at precisely the moment it is needed. We limited the damage to transparency in Scotland today and we will reverse it completely at the first opportunity."
Housing associations and many of their subsidiaries became subject to requests for information under the Freedom of Information (Scotland) Act 2002 in November last year.