Former Angus school sites lined up for council homes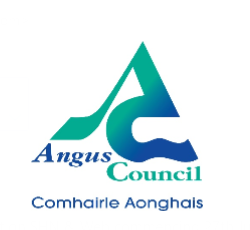 Councillors are being asked to approve two plans for new council housing developments on former school sites in Arbroath and Forfar.
Angus Council hopes to deliver around 90 new homes on St Thomas RC primary school in Arbroath's Seaton Road, and Forfar's Taylor Street where the town academy previously stood.
St Thomas has been used for storage since it closed in 2020 when it was replaced by the town's Abbey View campus but it is no longer needed.
Communities service leader Gavin Balfour says the 13,200 sq metre site offers good potential.
"The acquisition of the site, including the surrounding grounds and car parks, would provide the housing revenue account (HRA) with a good opportunity to provide much-needed affordable housing in Arbroath," he said.
"The housing team have undertaken several potential site layouts and identified the optimal proposal of around 40 units.
"That could provide a mix of one, two, three and four-bedroomed council houses."
Forfar Academy was demolished in 2017 after a new town secondary opened in the nearby £38m community campus but the cleared ground extending westwards remains vacant.
The site covers nearly 19,000 sq metres.
Mr Balfour said a viability study shows the site could provide space for 48 houses.
The council plans to offer affordable home ownership there.
"The council's general fund would benefit from a £736,000 capital receipt, the full market value for the site," added Mr Balfour.
Members of the policy and resources committee are being asked to approve the two plans when they meet on Tuesday.