Former Greenock school site transformed into 36 new affordable homes
The first phase of Oak Tree Housing Association's ambitious plan to deliver 200 affordable homes across Greenock has been completed with the opening of Auchmead Road.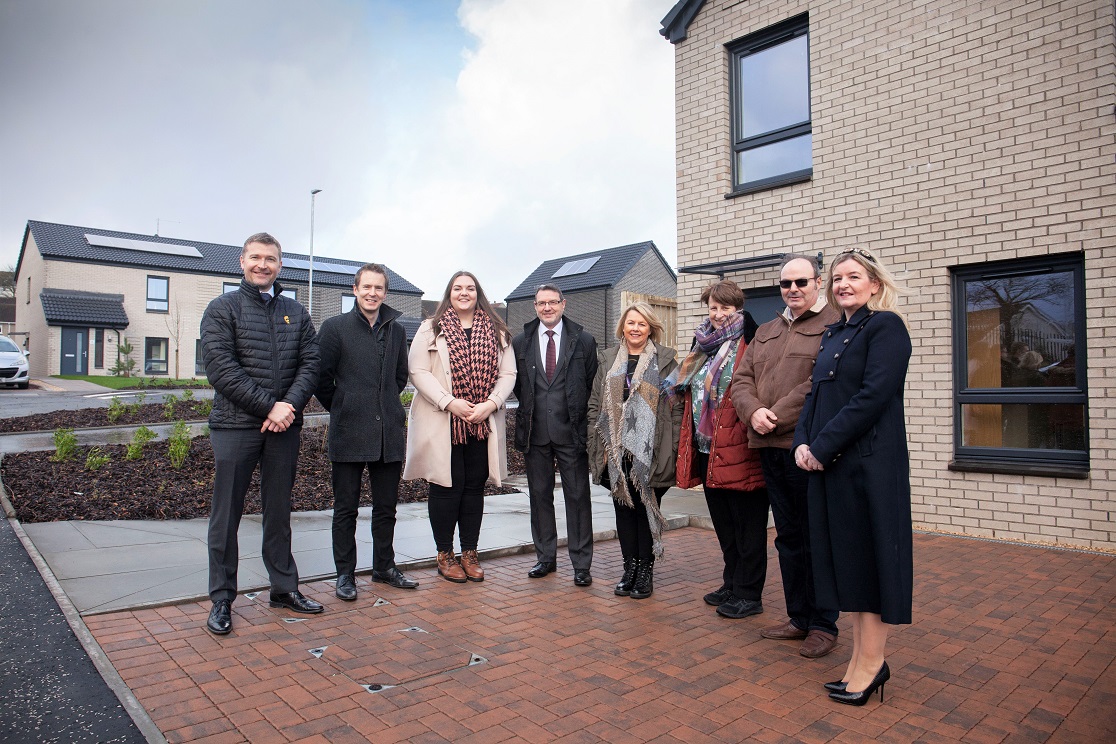 Constructed upon the site of the former Ravenscraig Primary School by CCG (Scotland) Ltd, a total of 36 homes have been delivered in a mix of 28 two, three and four-bedroom semi-detached houses and 8 two-bedroom cottage flats.
CCG was appointed by Oak Tree through the Scottish Procurement Alliance (SPA) framework for offsite construction of new homes.
Future residents are set to benefit from the development's location with public transport links, amenities and leisure facilities within a short distance, whilst a communal greenspace has been integrated into the site's masterplan.
Auchmead Road is one of four new build projects constructed for Oak Tree over the next three years, representing an investment of £33 million, including £18m funding from the Scottish Government. It will mean an enhanced social housing portfolio for Oak Tree, bringing its total stock to nearly 2,000 properties.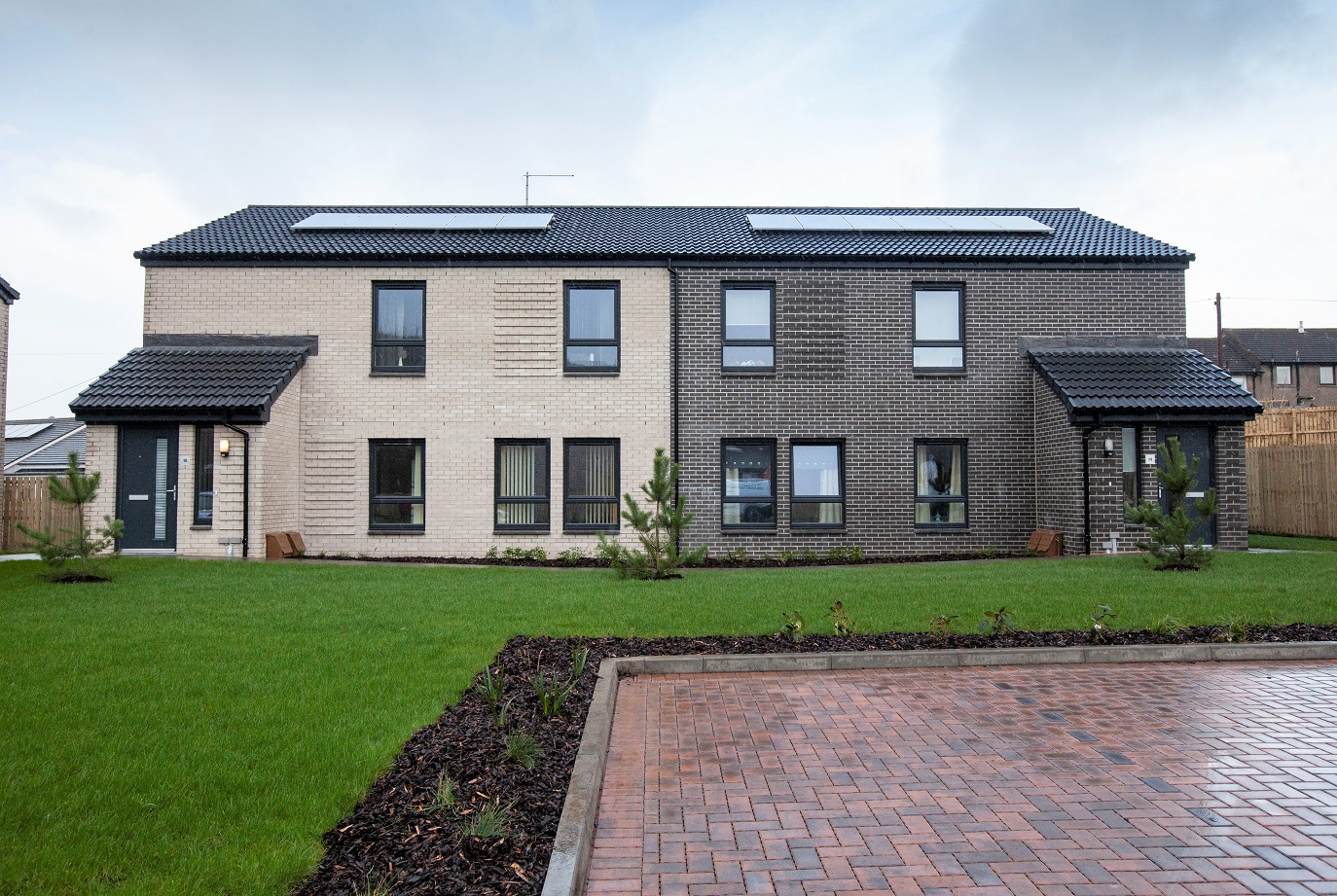 Nick Jardine, chief executive of Oak Tree Housing Association, said: "We are excited to finalise at Auchmead Road with CCG (Scotland) Ltd, who have delivered 36 quality homes to us, on schedule, in what is the first of our four planned new build developments in Greenock. It will bring new, energy efficient homes to help us enhance the lives of our tenants, who will begin to move into the development early in the New Year.
"The location couldn't be better placed for families, with great recreational facilities on the doorstep offering a wide range of activities from 5-a-side football to a climbing wall, as well as excellent road, rail and bus links, plus new shops now opening. The development, as a whole, is a very attractive offering."
Glasgow-based CCG specialises in the creation of affordable homes by utilising a mix of 'modern methods' and its expertise in offsite manufacturing, a form of construction that manufactures homes in a factory environment.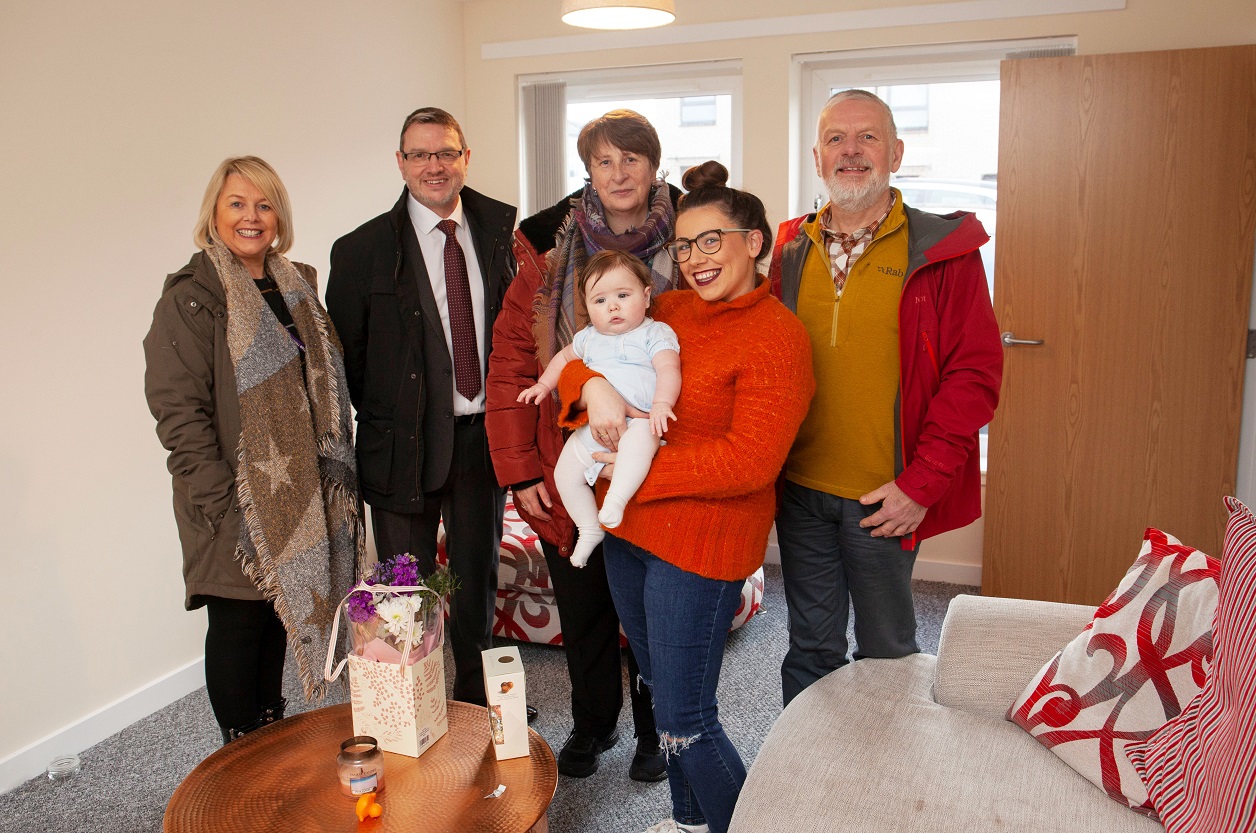 In the case of Auchmead Road, the homes are incredibly energy efficient with added value brought by the installation of solar panels, to help create long-term energy savings for tenants and a reduced carbon footprint.
David Wylie, managing director of CCG, said: "With Auchmead Road, we were delighted to return to Greenock to deliver this new housing development partnering with Oak Tree HA. The site's composition was not without its challenges during the construction programme but our site team have done incredibly well – the development looks fantastic.
"The new homes are characteristically of great quality and environmental performance, which greatly benefits residents, ensuring long-term savings for them. We are also proud to state that the legacy of the project carries forward for the Greenock community with the creation of three full-time jobs and three work placements.
"We look forward to continuing our work with Oak Tree HA in 2020."