River Clyde Homes helps provide free football camps in Port Glasgow
River Clyde Homes has joined forces with Morton in the Community to provide free football camps for children in Port Glasgow.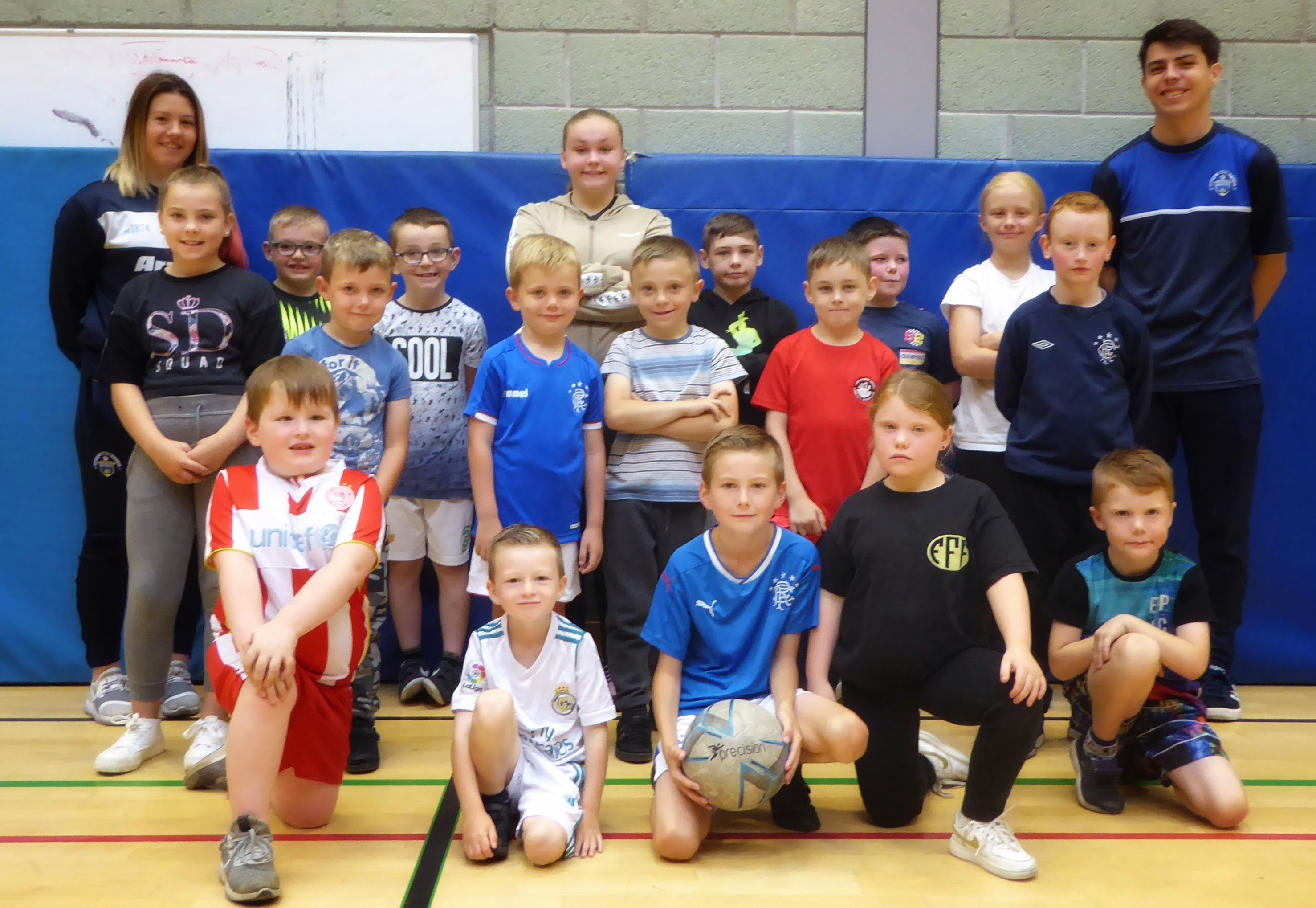 Inverclyde Council has funded the project through its Participatory Budgeting Scheme where residents of Port Glasgow could vote for projects.
The two-week-long camp took place at the Port Glasgow Shared Campus, where children were treated to a morning of football training from Morton in the Community coaches followed by a hot lunch. More than 40 children attended.
Inclusive communities manager at River Clyde Homes, Heather Mitchell, said: "Providing activities for children in our communities is important to us at River Clyde Homes, particularly during school holidays. We understand that the holidays can be a difficult time for parents and we hope that this took some of the pressure off. This was an opportunity for the children to meet new friends, gain new skills and have a hot meal to refuel at the end of an energetic morning. We'd like to thank Inverclyde Council and the residents of Port Glasgow for helping us to achieve this funding."
Sport project manager at Morton in the Community, Lee Mitchell, added: "We were delighted to again work in partnership with River Clyde Homes to deliver a 10-day football camp for their residents. We delivered 30 hours' of football coaching as well as serving up over 300 meals in that period. Some of them are now expressing an interest in joining our community teams and continuing their footballing journey. We look forward to organising more Football Camps in partnership with River Clyde Homes and inspiring the next generation of young footballers to fall in love with the game."
River Clyde Homes and Morton in the Community will be continuing their offer of free football camps during the October school break and will be in touch with parents to offer more places.