Funding available to reduce barriers to active travel in social housing
Social housing providers can now apply for grants of up to £25,000 per site to improve cycle parking, storage, shelter and security at their properties.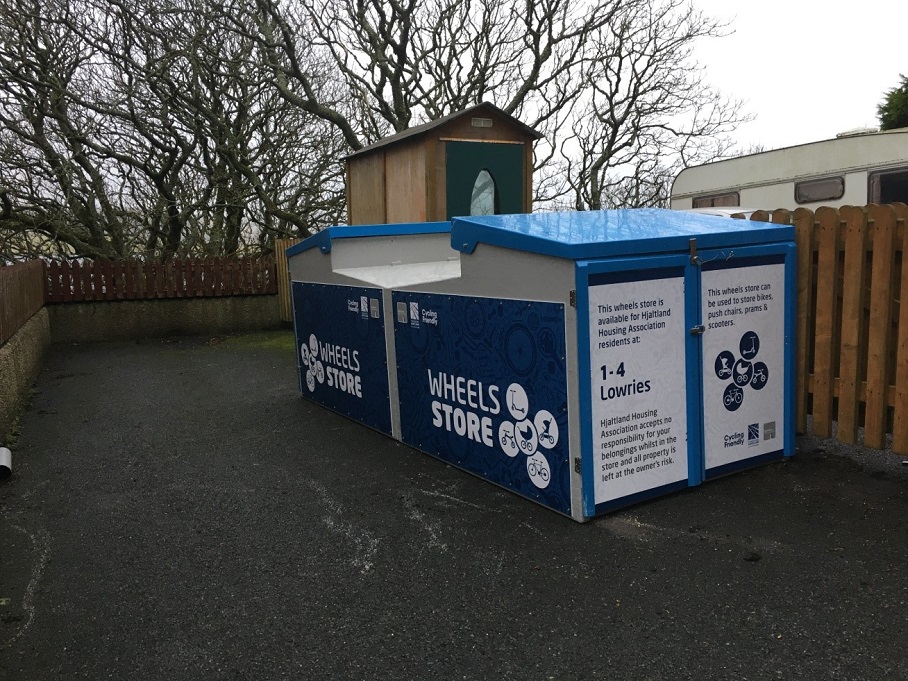 Delivered by Cycling Scotland, in partnership with the Scottish Federation of Housing Associations, Sustrans Scotland and Living Streets Scotland, and financed by Transport Scotland, the Social Housing Partnership Fund aims to help provide facilities that make it easier, more enjoyable and more accessible for people to walk and cycle.
Cycling Scotland say active travel can play a key role in helping to overcome transport poverty, and health and socioeconomic inequalities. The Social Housing Partnership Fund prioritises support for areas of multiple deprivation. The facilities funded are intended to contribute to reducing residents' barriers to cycling and active travel, to enhance wellbeing, and to create liveable, more pleasant communities.
In the first year of the programme, 61 housing associations were awarded £1,183,000, across 162 sites within areas of high deprivation. Over 42% of funded sites were in the most deprived quintile of the Scottish Index of Multiple Deprivation (SIMD), and 32% were in quintile 2.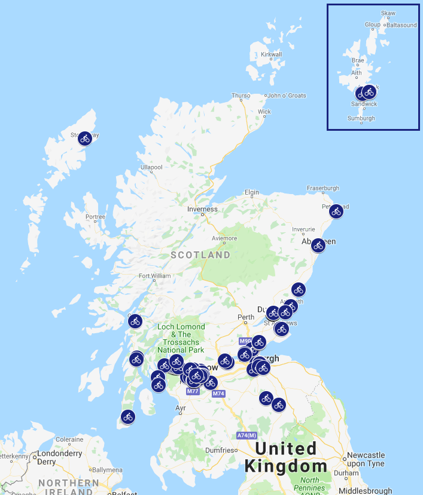 Hugh Macgregor, social housing development officer at Cycling Scotland, said: "Anyone, anywhere should be able to enjoy the benefits of cycling. The Social Housing Partnership Fund focuses on improving areas where people live and encourages them to take up cycling and walking for everyday journeys. We need to tackle the many issues people face, such as access to bikes and storage, to support a just transition towards a net-zero Scotland. Every journey cycled will make a difference."
Robert Smith Court Community Group, based in Fife, applied to the fund to regenerate unused communal land and turn it into a community garden, installing bike shelters, garden furniture and noticeboards. In 2020, the community garden had its official launch, celebrating the hard work achieved by the residents.
When asked if this project had an impact on social cohesion, Mark Davies, co-founder of the Robert Smith Court Community Group, said: 'Without a doubt. Before the opening of the community garden, residents tended to exist in isolation. Now, since the launch event and making the walking and cycling routes available online, they're all friends on Facebook! We've created a sense of pride and social responsibility in the community, and this has turned around the anti-social behaviours that we saw too often before."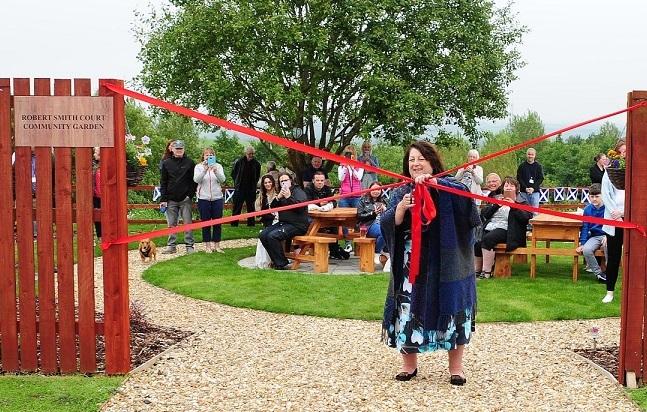 Before the communal space was regenerated, it was rare to see a bike around Robert Smith Court – due to poor storage facilities, bike theft was a worry for residents. Now, with the increased trust and sense of belonging built up in the community alongside security measures such as CCTV, some bikes are even stored in the covered shelter permanently. There is no longer the barrier of unsafe storage, so more and more residents are taking up cycling for everyday journeys.
Elsewhere, Hjaltland Housing Association received funding in 2019 for two projects in Scalloway and Lerwick, both based in SIMD 4 quintiles. Funding helped it to complete groundworks for and install a mix of wheel and bike stores. Combined, the projects covered 156 residents.
Hjaltland Housing Association was motivated to apply for the funding to provide alternative storage solutions for residents and to ensure close and flat areas stayed clear of bikes and prams - lessening the need to submit notices to residents to remove their belongings from communal spaces. The Association now signposts residents to Shetland Community Bike Project to buy refurbished bikes at affordable prices, and have their bikes maintained and repaired - feeding into the local economy.
Social housing providers across Scotland can now apply to the Social Housing Partnership Fund. Applicants are encouraged to get in touch via socialhousingfund@cycling.scot for guidance and support. Cycling Scotland will assess proposals on eligibility, quality and alignment to the fund criteria. Follow-up contact may be made with applicants to clarify any aspect of the proposals before applications are shortlisted for panel review.
Funding is subject to availability.