Fyne Homes celebrates 40th anniversary
This May has marked the 40th anniversary of the Fyne Homes Group.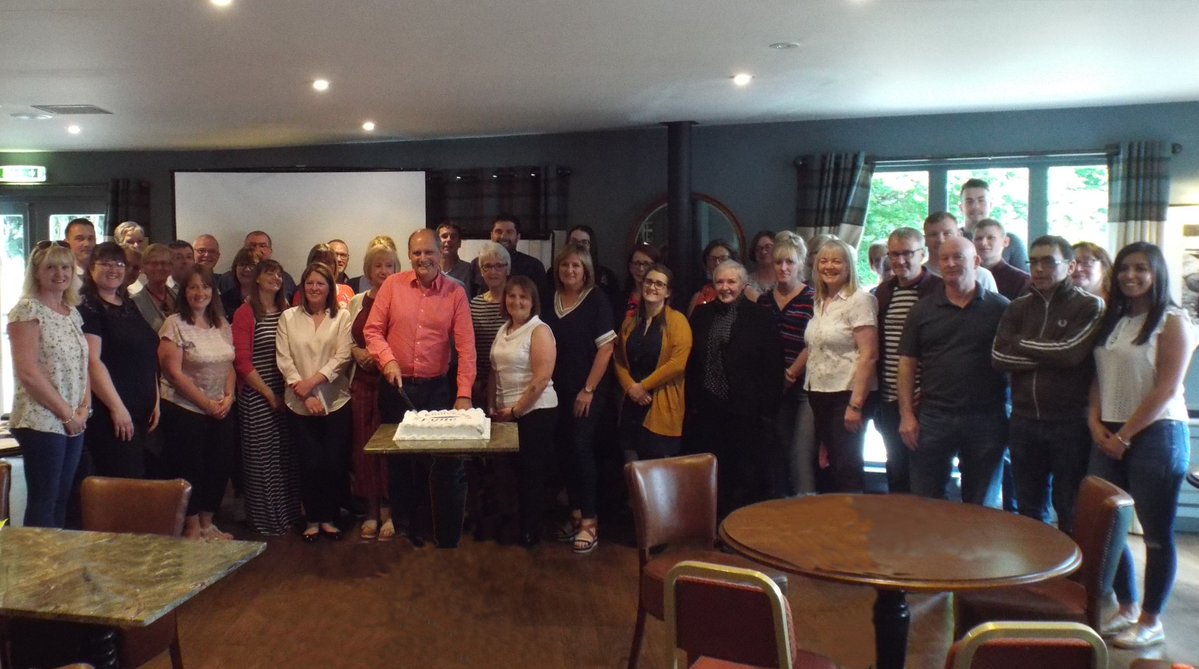 Since the organisation held its first public meeting in 1979 as Isle of Bute Housing Association Limited, Fyne Homes has grown to now provide housing for almost 1,600 households in Bute, Cowal, Mid Argyll, Kintyre and Isle of Gigha.
Fyne Homes is committed not only to provide housing, but is focussed on doing this in the most environmentally and socially responsible way, creating energy efficient housing, recycling and renewable initiatives and contracting frameworks to ensure businesses get maximum benefit from Fyne Homes' activity in the area.
Furthermore, the organisation plays a very active role in HOME Argyll, the common housing register for Argyll and Bute and is very proud of the fact that the group agreed the first common allocation policy in Scotland.
Fyne Homes as it is known today didn't come into being until 2002. The organisation is an amalgamation of previous housing associations including William Woodhouse Strain, Dunoon and Cowal, Campbeltown and District and Bute Housing Associations as well as the Dunan Housing Co-operative.
From its roots in tenement rehabilitation starting with Columshill Street in central Rothesay in 1979, Fyne Homes has grown through a programme of rehabilitation and new-build projects to address housing need across Bute, Cowal, Mid Argyll, Kintyre and Isle of Gigha.
The Housing (Scotland) Act in 1988 brought new challenges and opportunities leading the Association to review its strategy resulting in a move away from rehabilitation to new build and expansion of its area of operation into Mid Argyll and Kintyre to address the housing needs of these areas.
The venture started with a scheme at Cairndow which won an award for the Association for the Protection of Rural Scotland.
The Association's first scheme in Mid Argyll was 24 flats in Orchard Park, Ardrishaig which were the first mainstream social rented housing built in the area for almost 20 years.
In 2009 we had a further stock transfer of units in Lochgilphead and Campbeltown from Margaret Blackwood Housing Association.
Fyne Homes prides itself in creating attractive, innovative and affordable housing in Argyll and Bute and has attracted significant attention for some of its landmark housing solutions over the years. eg 1999- Mid Argyll, Kintyre and Islay Area Planning Design Award, 2008 - sustainable housing award Finalist – Community Involvement – The Gigha Project, 2015 -National Good Practice Award involving young people, 2016 - TP Champion of the year young person award, to name a few
Owner occupiers and commercial properties in the association schemes can take advantage of the factoring service offered by the Association.
Fyne Homes Group has also supported the local community in other ways, through the work of its subsidiary companies Fyne Initiatives, Fyne Futures and Fyne Energy.
The Fyne Homes Group currently employs 63 members of staff, with some having been here for more than 30 years.
Colin Renfrew, Fyne Homes' chief executive, said: "We are extremely proud of what we have achieved over the last 40 years. From very small beginnings with only four staff and no stock we have grown to having 63 staff, almost 1600 properties throughout Argyll and Bute and a group of companies with a combined turnover in excess of £7.5 million.
"Fyne has always considered itself to be innovative, hence the incorporation of its subsidiary companies Fyne Futures, Fyne Initiatives and Fyne Energy to allow it to develop in areas outwith its core activity of supplying affordable, high quality, energy efficient social housing throughout Argyll and Bute.
"None of that could have been achieved without team working from a wide range of partners. I would like to take the opportunity of thanking all Committee and Staff who have contributed in any shape or form to our successes over the years.
"I would also like to thank The Scottish Government, Argyll and Bute Council, all our lenders, contractors, consultants and advisors for the financial support and professional expertise they have provided.
"We continue to develop and continue to expand, so roll on our 50th anniversary."