Gannochy Trust Lifetime Neighbourhood in Perth picks up prestigious Civic Trust Award
The Gannochy Trust's Lifetime Neighbourhood in Perth, designed by Glasgow architecture firm Anderson Bell + Christie, has won the prestigious Selwyn Goldsmith Award for Universal Design at the 2022 Civic Trust Awards, which took place virtually on March 7.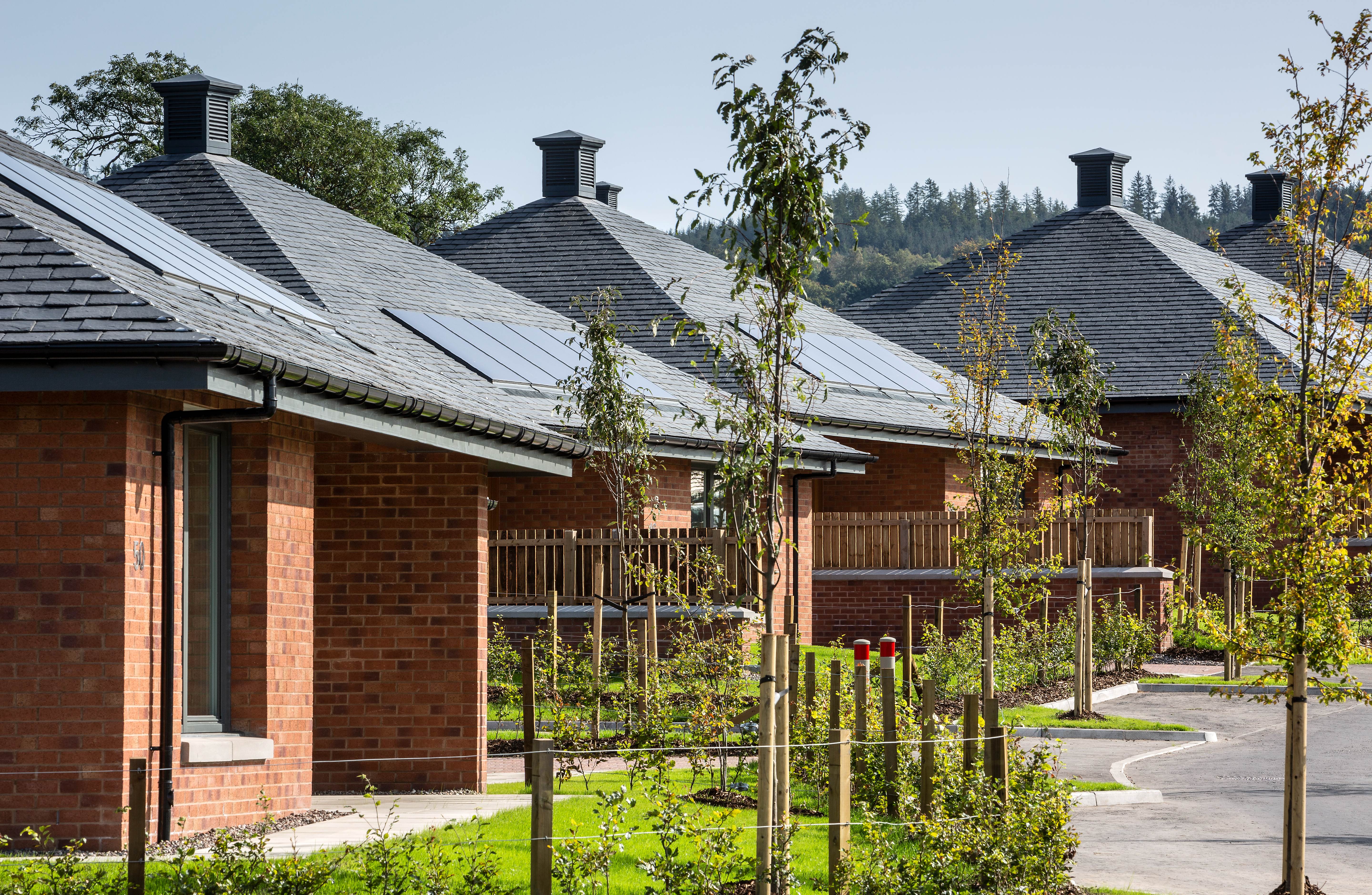 The Civic Trust Awards scheme was established in 1959 to recognise outstanding architecture, planning and design in the built environment.
As the longest standing built environment awards scheme in Europe, more than 7000 projects have been rewarded and the scheme has continued in its objective to recognise projects that have made a positive contribution to the local communities they serve. At this year's ceremony, there were 160 entries with 45 projects recognised from across the globe including UK, Belgium, Canada, Denmark, UAE, USA and Somaliland.
The Gannochy Trust Lifetime Neighbourhood was hand selected by a specially convened panel of universal design experts for the highly commendable Selwyn Goldsmith Universal Design Award (SGA), which seeks to promote and applaud schemes that work for all people, no matter age, ethnicity, gender or ability.
According to the Civic Trust, the award commends environments or buildings that are responsive, flexible, welcoming, easy to use and occupy, allowing all to use with dignity and equality. To be considered for the SGA, a project must also go beyond the building regulations, as a minimum using best practice guidance, putting people at the heart of the project and showing exemplar design.
The judges were particularly impressed by how the Gannochy Trust's lifetime neighbourhood was 'sensitively designed in terms of massing, scale and urban design, with careful consideration of the existing tenant group. The new housing is adaptable to accommodate tenant's future needs as they age, but also attracts younger families to create an inclusive and resilient community.'
They also noted: "the new development is an evolution of the exiting estate, with its distinctive character and high-quality landscape, enhancing the existing character and integrating with the established neighbourhood. The Trust are clearly committed to an ongoing development strategy which supports older residents to age in place and encourages sociability across all ages."
One of the selecting judges went on to say: "This is an excellent scheme that brings architectural value to a typology that is in need of fresh impetus and models. There is a sense of community belonging and ownership not just by the residents, but also by the clients."
Stephen Lamb, director of Anderson Bell + Christie, said: "It is a real honour to win the prestigious Selwyn Goldsmith Award for Universal Design. It is tremendously satisfying that our ambition to create a lifetime neighbourhood in the truest sense has been recognised by one of the world's preeminent awarding bodies."
David Gray, chairman of the Gannochy Trust, added: "Mr Goldsmith was a true visionary in the field of 'universal design', a concept where buildings were made safe and convenient for use by everybody. This is exactly what we set out to achieve with our new development – housing that could adapt to the changing needs of our tenants and be a true home for life for everyone.
"It is quite remarkable that a small development in a corner of Perth should be recognised in this way, and we are very grateful to Anderson Bell Christie and all our partners for their support in helping us get here."