GHI Contracts secures new contract win with Blackwood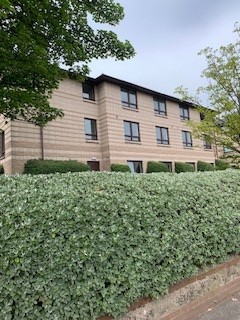 In a move away from its traditional commercial office sector projects, fit-out and refurbishment specialist GHI Contracts has been appointed to work in partnership with Blackwood Homes for the remodelling of MacLehose Court in Greenock.
GHI will assist Blackwood in providing 22 one and two-bedroom homes, including 3 two-bedroom homes for wheelchair users featuring assistive technology. The development presents an opportunity to provide social rented homes in the west end of Greenock which more suitably address the needs of the local community, including those with disabilities and impaired mobility.
The works will comprise of a complete strip out and alterations internally and replacement of windows and doors externally. Alterations to the existing M&E services as well as new installations will also be required. All remodelled units will meet Housing for Varying Needs standards and therefore be easily adaptable should this be required.
With the pandemic dramatically altering the working office environment, GHI's core market sector, they have drawn on previous accommodation refurbishment experience to demonstrate their extensive capabilities.
GHI's managing director, Gordon Cairns, said: "GHI have navigated our way through the COVID pandemic and have been looking at ways to strengthen our position as one of the leading principal contractors in Scotland. As we await to see the modification of the traditional office environment post-COVID, we have looked to secure business in other sectors.
"Drawing on our strengths and past project successes in the accommodation sector we felt working with Blackwood Homes on the refurbishment of the former care home at MacLehose Court to offer the community new housing provision, was a perfect fit for GHI Contracts."
Simon Fitzpatrick, development & commercial director at Blackwood, said: "We are delighted that construction has now started on-site to deliver 22 new, accessible homes to Greenock.
"We've seen a rise in demand for more accessible homes, so we're really excited to see the redevelopment of MacLehose Court begin as it will add to the supply of these homes for customers.
"We look forward to seeing the finished homes, and to welcoming the new customers later this year."
Works are due to be complete in April 2022.