Glasgow City Mission launches 'A Home for Christmas' appeal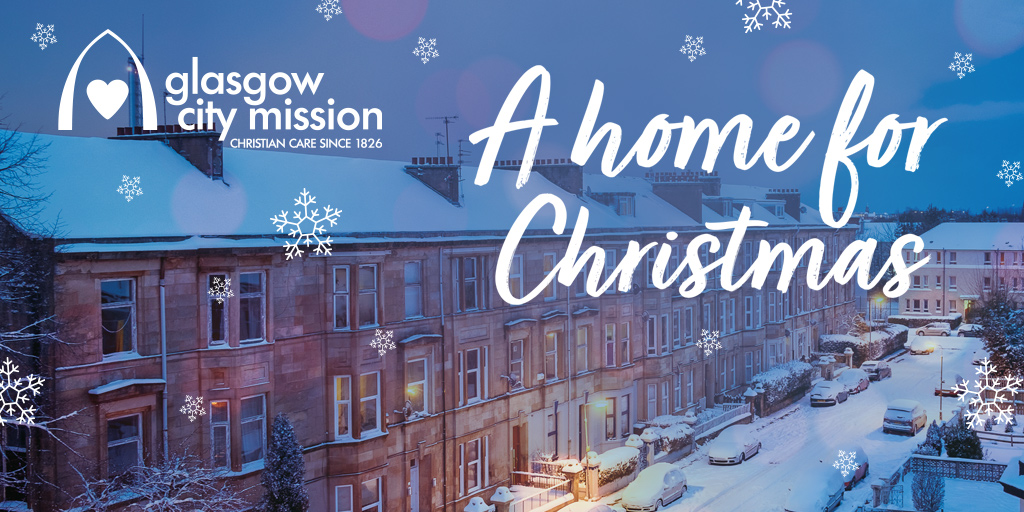 This year for Christmas, Glasgow City Mission is focusing on its work with those at risk of rough-sleeping.
Numbers of rough sleepers are rising as we face various issues including a lack of housing, the cost of living crisis and a broken asylum system.
The Mission's Overnight Welcome Centre (OWC) has provided sanctuary to those most at risk of rough sleeping in Glasgow for the past 14 years. The mission will open once again this season from 1 December to 31 March.
The mission's guests often have multiple and complex needs, or may have recently arrived in Glasgow after perilous journeys. Each individual has their own unique story of why they arrive at the OWC. Individuals such as Andrew.
Andrew came to the OWC at the end of last season, and the team got him emergency accommodation in a local hotel. The mission's Housing Settlement Officers (HSOs), Alison and Graham, work with OWC guests to help them move on from emergency hotels and B&Bs into more settled accommodation. They visited Andrew at his hotel, inviting him to come to our day centre for meals. He started to trust us and opened up about his childhood. He said that his parents had been in addiction so he lived with his gran.
He said: "I felt isolated and lonely." This isolation was then compounded by his gran dying. Andrew was then offered his own flat, but recalls, "I didn't have a clue how to manage it." He ended up in rent arrears and then became homeless.
While in the hotel, the mission's HSOs continued to support him. They accompanied him to various meetings with accommodation providers where he has been able to explain that, thanks to the support he is receiving, he is confident he could now manage his own tenancy. Alison added: "There has been a huge change in Andrew as he has trusted us and taken strides forward. It has been brilliant to see."
With the HSOs encouragement he also found a job as a kitchen porter and, having completed his barista training, hopes to progress to working in a café.
Glasgow City Mission is delighted to confirm that Andrew is now in his own home. The mission's HSOs were crucial to this happening and arranged for the home to be furnished. Graham said, "Andrew deserved a second chance, and with our support he embraced that chance. I'm overjoyed."
Last year the mission supported 534 guests at the OWC, 95 per cent of whom had a positive accommodation outcome.

With your support this Christmas, the mission can continue to help its guests find routes out of rough sleeping into homes of their own. Visit the website here.