Glasgow primary school receives donation from SHARE and ng homes
Two North Glasgow-based organisations have joined forces to ensure a local school benefited from a donation of much needed furniture.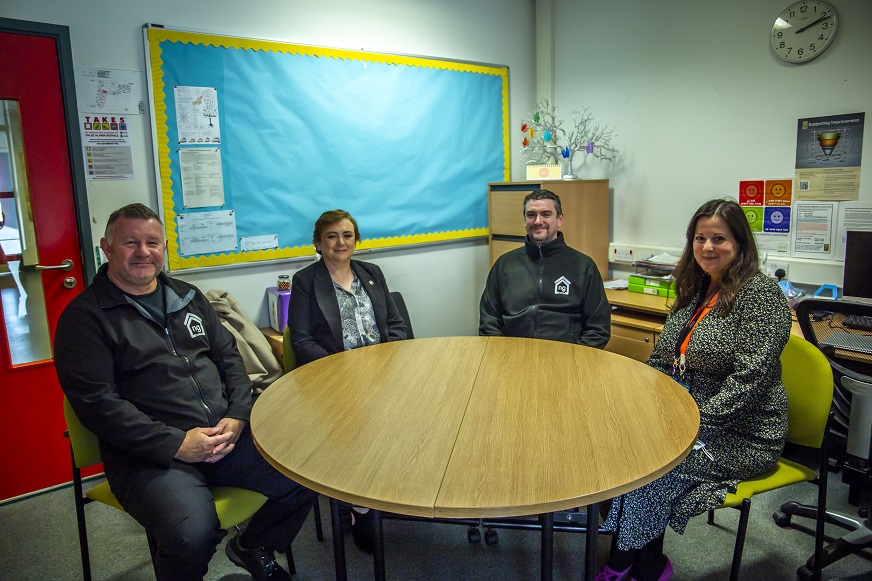 Scottish Housing Associations Resources for Education (SHARE) and ng homes worked together to make the donation of furniture to Saracen Primary School in the north of Glasgow.
SHARE, a registered charity that provides learning and development to the housing sector in Scotland, is based on Saracen Street in the north of Glasgow.
Olwyn Gaffney, learning and development manager, said: "Due to our staff working from home and our services now being delivered online we took the decision to reduce our workplace. This meant we had a variety of great furniture we could no longer use but we knew it would make a difference to someone else and we wanted to keep strong community links."
Explaining how the donation came about, Debra Campbell, learning & development officer at SHARE, said: "The furniture donated was in excellent condition and we really didn't want it to end up in landfill. We contacted Alison McGill, Headteacher at Saracen Primary and she accepted the offer immediately. We already have a great working relationship with ng homes so when they offered to work with us to ensure delivery of the furniture, we jumped at the chance."
Margaret Fraser, head of regeneration at ng homes, added: "We were delighted to assist with this donation from SHARE to Saracen Primary. We have a long-term partnership with both SHARE and the local schools with our many activities in supporting the community. It fits well within our National Lottery Fund to be Supporting, Connecting and Building Resilience in North Glasgow which operates a community furniture and furnishing services and wrap around support to community members. This is a great example of partnership working across the community."
However, it didn't stop at the delivery of the furniture. Lisa Scott, chair at SHARE, said: "This was an ideal opportunity to further develop links with the local school. We have also offered staff access to some personal and professional development training from the courses that we offer and look forward to them taking this up in the future."
Alison McGill, headteacher at Saracen Primary School, said: "Trying to live more sustainably is at the front of our minds at the moment, so we are very grateful to SHARE for this donation. Strong community partnerships are so important to us at Saracen Primary."