Glasgow Winter Night Shelter to open ahead of schedule
Glasgow City Mission has revealed it will open the city's Winter Night Shelter three days early.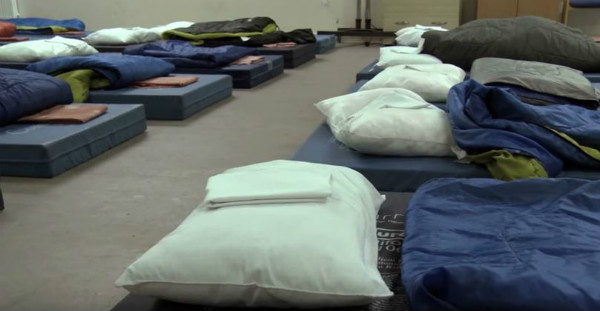 A spell of freezing weather, and the death of a man who was believed to be homeless, prompted calls for the charity to open the shelter early.
Govan Law Centre (GLC) had offered to fund the early opening with a message on Twitter but this was politely declined as Glasgow City Mission said it was still in the process of training staff and equipping the shelter.
Now the charity has reviewed the opening date following the completion of staff training last weekend.
The shelter, which normally opens on December 1 every year, will instead open on Thursday, November 28.
A spokesman for Glasgow City Mission said: "Our dedicated team successfully completed their training over the last weekend and are fully prepared. The Lodging House Mission has confirmed they are happy to make their property available from Thursday.
"Together with support from our other key partners, including Health and Social Care Partnership and Simon Community Scotland, we are now in a position to offer this facility earlier than scheduled.
"We would like to thank all our partners for their care and desire to serve the disadvantaged in Glasgow and reassure the public that we continue to act in the best interests of our guests."