Government to implement final homelessness action plan recommendations this year
Efforts to eradicate homelessness will be stepped up in 2020 as all measures in the £50 million Ending Homelessness Action Plan are progressed, the Scottish Government has said.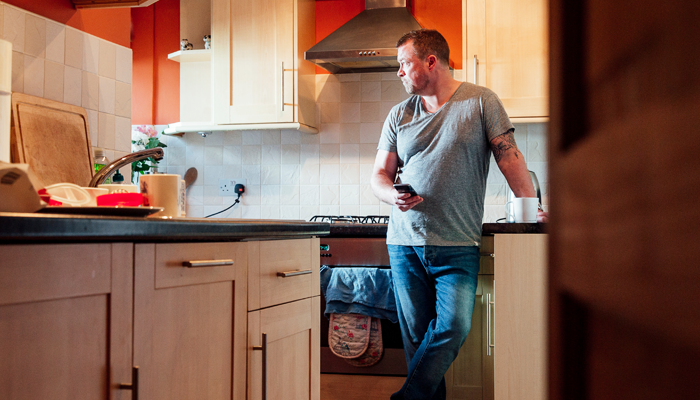 Work to transform services and provide access to permanent, stable accommodation is already underway. This includes creating a new legal duty on public bodies to prevent homelessness and new legislation to prevent people facing homelessness living in unsuitable temporary accommodation for any longer than seven days.
The Scottish Government's progress report shows that 39 out of 49 measures have been progressed in the first year of the action plan, with plans to start the remaining 10 this year.
Housing minister Kevin Stewart said: "People facing homelessness in Scotland already have some of the strongest rights in the world. We are going even further and are determined to eradicate homelessness.
"Our report today shows significant progress has been made in the first year of our transition to a rapid rehousing approach, which prioritises permanent, settled accommodation as the first response. It also shows that our £50m action plan is working to ensure the right support is in place for those who need it.
"The Housing First Pathfinder programme has seen 173 people with multiple, complex needs, such as mental health issues or drug and alcohol addiction, being given settled accommodation with the additional support they require since it began in April 2019.
"Our action plan also includes a commitment to tackling the causes of homelessness and changing the culture across the public sector. In 2020, we will work in partnership with local government, the third sector, people with lived experience of homelessness and frontline services to ensure our system does all it can to prevent homelessness - especially for those at higher risk, such as care leavers or survivors of domestic abuse."
Jon Sparkes, CEO of homelessness charity Crisis and chair of the Homelessness and Rough Sleeping Action Group, said: "The Scottish Government has demonstrated in the first year of the action plan that it is determined to tackle and end homelessness. It is clearly following through on the commitments it made when the Homelessness and Rough Sleeping Action Group was created.
"There is no time to waste. Ending homelessness is urgent. It has a devastating impact on individuals and families, and is costly to society as a whole. It is going to take a concerted and lasting effort by the Scottish Government and many partner organisations to end it once and for all. We look forward to seeing urgent progress in the second year of the plan and beyond."