Grampian Housing Association chief executive issues coronavirus community testing plea
The Scottish Government has a "moral obligation" to follow World Health Organisation (WHO) guidance and implement contact tracing and testing for coronavirus, according to Neil Clapperton.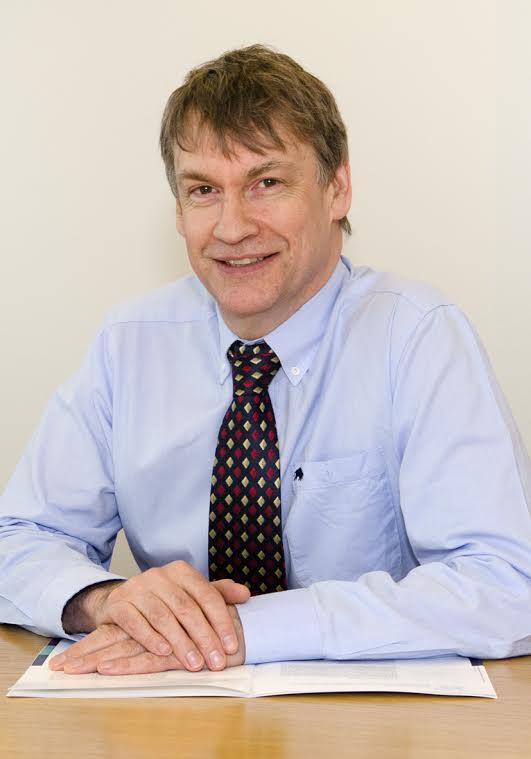 The Grampian Housing Association (GHA) chief executive has written to ministers in the hope that community tests can be carried out in Scotland.
In the letter, Mr Clapperton said there already exists a costed plan for testing people and identifying others they may have come into contact with – and potentially infected.
He said carrying out the processes would not only help protect especially vulnerable residents, but allow the economy to recover before the consequences become ruinous.
"As a charity we employ 100 or more people and house almost 4,000 families, with one in six of them vulnerable in some shape or form," Mr Clapperton said.
He added: "Morally, as their chief executive, I can't sit idly by and watch my government pursue a strategy that is not learning from or adopting quickly enough effective experience overseas, and the World Health Organisation's clear advice to 'test, test, test'.
"Not to do so is putting my staff, tenants and communities at heightened risk, physically and economically.
"This is not a level playing field. Our tenants are disproportionately at risk, as are constituencies across urban and rural Scotland that suffer from multiple deprivation, with higher levels of obesity, smoking, diabetes, hypertension and heart disease, all critical factors in whether or not people survive an acute COVID-19 response.
"Our health service needs data to fight the pandemic, to find where the hot spots are, where resources are most needed, and where and when it is safe to relax restrictions. Testing and tracing is public health 101 when it comes to childhood epidemics, food poisoning outbreaks, and basic training in community nursing, and it will supply that data. Tracing allows the NHS to break the lines of transmission, and gives people confidence that the government is on top of the problem."
Last week the Fraser of Allander Institute warned that Scotland's GDP could contract by around 20-25% if the government-imposed coronavirus restrictions remain in place for three months.
Mr Clapperton believes the ramping up of testing and tracing allows ministers to consider a return to work and commerce in areas with good data.
"It obviously depends on the government's capacity for testing, but the sooner we work out how to do it effectively, the better," he said.
"It has to be the strategy going forward, certainly when we move towards an exit strategy."
He added: "If the Westminster Government is unwilling to embrace it, the Scottish Government has a moral obligation to take the initiative and protect the lives of its constituents."
In his letter, Mr Clapperton said: "A more intensive regime is needed for health and care workers, with proper testing infrastructure.
"What is the alternative? The 'take it on the chin' mitigation strategy explicit in the government's words and behaviour to date will kill a lot of Scots of all ages that don't need to die, particularly those in vulnerable communities.
"It is never too late. This appears to be a viable route for Scotland out of lockdown with sufficient safeguards to save lives.
"Posterity will forget the names of the medical advisers. Please commit the powerful resources of the Scottish Government, our NHS, local government and the third sector to intensive testing and tracing now."
A Scottish Government spokesman said: "We are currently pursuing the correct testing strategy for Scotland as advised by senior clinicians and public health experts.
"We are working with health boards to increase the levels of testing and have asked NHS National Services Scotland to take forward work to support improved access to testing and the efficiency of laboratory testing to ensure as much of the capacity as possible is used. In the current phase of measures to suppress the peak numbers of cases, contact tracing does not take place unless there are specific circumstances to do so."
A spokesman for the UK Government's Department of Health and Social Care, added: "Testing is a crucial part of the UK's response to the coronavirus pandemic and we are rapidly scaling up the national effort to boost capacity to protect the vulnerable, support our NHS and, ultimately, save lives.
"We have set the target of reaching 100,000 coronavirus tests a day by the end of the month and new testing and diagnostic facilities are being brought online to help us achieve it, with the opening of our first Lighthouse Lab just last week.
"We will do everything we can to tackle this virus and are pooling all the resources from our world-leading life sciences industry, top universities and clinical leaders as part of this national effort."
Read all of our articles relating to COVID-19 here.