Grampian Housing Association survey reveals adverse impact of COVID-19 on tenants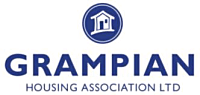 The results of a survey undertaken by Grampian Housing Association show the huge and long-lasting effects COVID-19 has had on many of its tenants and their families.
Responses from 43% or 1,136 of tenants provide headline survey results which demonstrate this significant impact on households particularly in relation to income, employment and mental health.
With 51% of respondents affected financially, either through reduced hours of employment or being made redundant, there was real concern expressed by tenants that they are at risk of falling into rent arrears.
The changed circumstances of many tenants also sends a strong message to the Association of the work it has to do to ensure rents remain affordable and to work with tenants to help them claim all the benefits they are entitled to as well as to manage rent arrears in the future.
35% of respondents said their overall health had deteriorated but by far the biggest impact was on mental health with almost 70% of respondents feeling it had suffered and relationships had deteriorated. The impact doesn't stop there. 42% of respondents felt their children's lives had been adversely impacted too.
Chris Mathieson, compliance, engagement and support lead at Grampian Housing Association, said: "We continue to put our tenants first and we are using this feedback to ensure our services meet their needs and expectations as well as seeing it as an opportunity to engage more regularly and effectively.
"In response to the survey results our staff contacted tenants, depending on their circumstances, to offer follow up advice and to ensure they had relevant support in place where it was required.
"We also offered housing support as well as money, debt and energy advice through our Assist, Smart and Energy projects. Referrals to these services certainly increased at the height of the pandemic and we are pleased that staff were on hand to provide this extra help and support for tenants when it was most needed."
Commenting on the services provided by the Association during the pandemic, one tenant, added: "It was really good to get a phone call early on to ask if everything was ok. It was reassuring to know if help was needed I could call."
Another tenant said: "Grampian was able to listen when we called when we were having difficulty paying our rent. It was useful to be able to talk through issues"
A daughter of one tenant also expressed her thanks: "I really appreciated the call my parents received while they were shielding as I couldn't visit and it felt they were being cared for."
Grampian works in partnership with Aberdeen, Aberdeenshire and Moray councils and the results of the survey have been shared with elected members to highlight the significant issues facing households throughout the North East as we continue to follow the Scottish Government's route map out of lockdown.
In line with the Association's strong customer focus, the survey was the first to be conducted using CX-Feedback, an online surveying and feedback management tool. It was procured during lockdown as part of the Association's desire to make a difference to its tenants' lives during a challenging time.
Going forward, CX-Feedback will see the Association's decision-making based on feedback from more real time transactional surveys designed to drive improvements in tenant satisfaction and inform any changes in service delivery.