Green light for Angus Housing Association development at Dundee school site
Dundee City Council has approved plans by Angus Housing Association to build 21 homes on the site of a former primary school.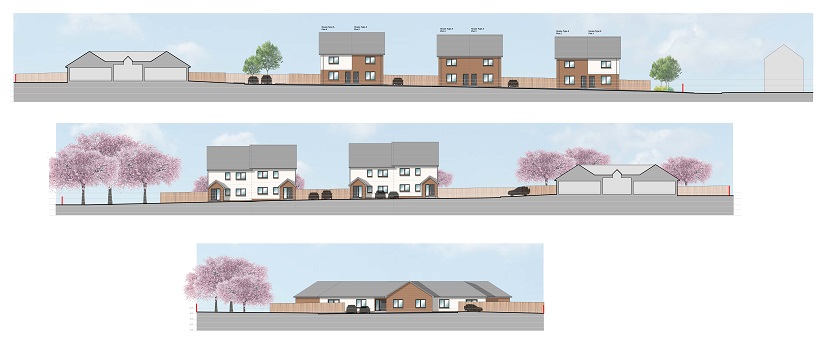 The former St Vincent's Primary School located on Pitkerro Road was demolished in February last year after pupils moved to the new North East Campus in Whitfield.
Angus Housing Association will now deliver a mixture of houses and flats on the site made available for social rent.
Under planning requirement from the local authority, 75% of the homes at this site will have three or more bedrooms, including six four-bedroom homes.
And after a request from Dundee Health and Social Care Partnership, the development will also include a single-storey self-contained building of seven units designed for tenants with special needs.
The designs from KDM Architects also include car parking, electric car charging points and a bicycle storage area.
Ron McArthur, asset manager at Angus Housing Association, told Scottish Housing News: "The Association is very pleased to confirm that our project at the former St Vincent's Primary School site, has recently received full planning approval from Dundee City Council. We are now entering the procurement stage of the project as well as concluding missives for the acquisition of the site from the council, who have been very supportive.
"We are very much looking forward to delivering the 21-unit project, consisting of semis detached houses, four-in-a-block flats and encompassing a seven-unit project for Dundee Health and Social Care Partnership.
"There is a considerable pressure on landlords to provide affordable housing in the vicinity and completion of the project will play a significant role in satisfying that demand as well as contributing to the ongoing need for specialist housing in the city."