Green light for one Renfrewshire housing application but site visit required for another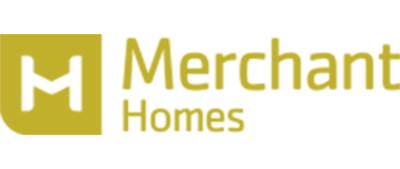 Renfrewshire councillors this week approved plans for almost 80 new homes in Linwood but more information is sought before a decision is made on a 39-home development in Bridge of Weir.
Merchant Homes Partnership Ltd had submitted proposals to build a development in place of vacant manufacturing buildings and a grass pitch at Reid Linwood in Napier Street, Linwood.
Fifty-nine houses - including a mixture of terraced, semi-detached and detached homes - will be built alongside 20 cottage flats. Fifty-one of the homes will be managed by Sanctuary with the remaining 28 allocated as private sector properties.
Of the affordable homes proposed, 20 will be two-bed cottage flats, 21 will be one-bed terraced houses and 10 will be three-bed terraced houses.
Of the private sale homes, there will be four two-bed terraced properties alongside 24 three-bed homes consisting of terraced, semi-detached and detached properties.
To mitigate the loss of the pitch to the area, Merchant Homes Partnership Ltd will make a payment of £130,000 in compensation to Linwood Community Development Trust to be used for the creation of new facilities, though assurance has been sought that maintenance costs for the new facility would be covered in the Section 75 agreement.
Meanwhile, a councillor has called for a site visit to be carried out in Station Road, where L&S Homes is hoping to erect a development on the site of Beaton Bros Coal Merchants.
The Glasgow-based firm had applied to build 39 houses on the site, consisting of a mixture of terraced, semi-detached and detached properties with gardens, parking and recreation space.
There would be 95 parking spaces - two at each home and 17 visitor spots - and it is proposed to weave the existing cycle route through the site.
The application, which had been recommended for approval by Renfrewshire planners, attracted objections from residents and public bodies who believe the homes could be a final nail in the coffin to hopes of reviving the old railway.
Bridge of Weir councillor James MacLaren said it was important his colleagues got a good look at the site and has urged them to consider the views of the community.
"I am acutely aware many constituents have voiced their opposition to these plans," said the Conservative councillor.
"Given I am now the only local councillor [for the area] on this board, I felt it would be appropriate for other Renfrewshire councillors to see this site for themselves to assess the topography and the access roads.
"I always prefer to see housing developments on brownfield sites, but they must be situated on appropriate sites.
"I will be continuing to listen closely to local voices and encourage other councillors to do so before making a decision on this application."
The proposals will come back to a future meeting of the planning board next year following the site visit when a final decision will be made.