Greenock retirees celebrate 20th anniversary of Bield housing development
Retirees in Greenock recently donned their party hats as they celebrated the 20th anniversary of their Bield housing development.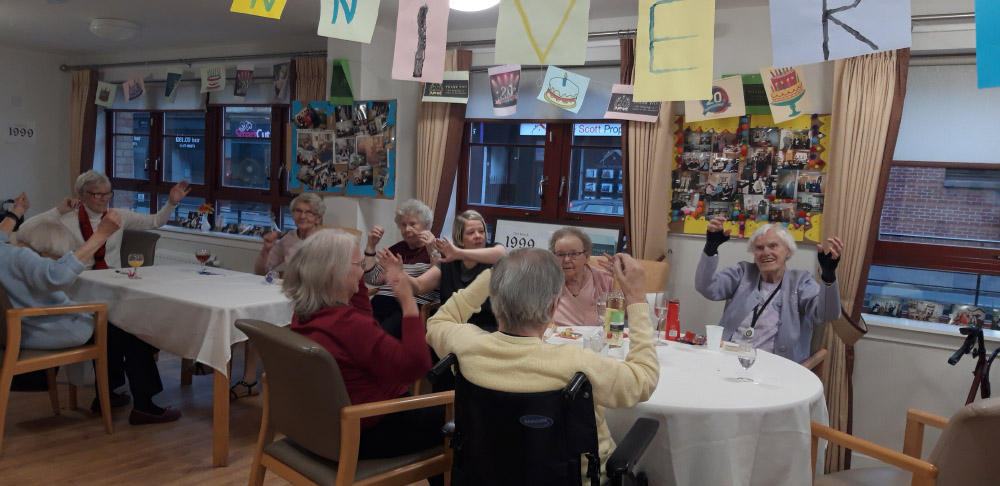 All staff, tenants and volunteers at Jamaica Court were invited to the birthday bash, and those who attended enjoyed a buffet filled with sausage rolls and sandwiches, goody bags and a homemade birthday cake to mark the occasion.
Tenants were also able to have a boogie along to music in the lounge and took part in a variety of party games, including childhood favourites pass the parcel and musical chairs.
Carina Gordon, retirement housing manager at Bield's Jamaica Court, said: "We had a fun-filled day for the development's birthday, packed with music, games and cake!
"The celebration was a great chance for tenants to socialise and share their stories of their time at Jamaica Court."
One tenant who has many fond memories of the development is 89-year-old Betty Campbell, who was one of the first people to move into Jamaica Court 20 years ago.
Betty said: "We have had some great Christmas and Easter parties over the years where everyone joined in and had fun. When the development first opened we also went on an outing with Armadale Court. These are my most memorable moments of my time at Jamaica Court."
Another individual who has been at the development since it opened its doors is Anne McGregor – the building's longest serving visiting carer.
Anne said: "As a carer I have really enjoyed working at Jamaica Court. I've worked with a lot of amazing people and there has been a lot of sad and happy times. Tenants enjoy spending time with the staff as they appreciate them keeping them active and having a friendly face to talk to."
In addition to its anniversary, staff and tenants at the Greenock development are also celebrating Jamaica Court's recent silver award from the Elderly Accommodation Counsel (EAC) at the 2019 EAC Housing Awards.
The retirement housing development with meals offers spacious properties for people aged 60 years and over who wish to retain their independence while leaving maintenance worries behind.