Hardies starts work on Passivhaus programme in Bonnyrigg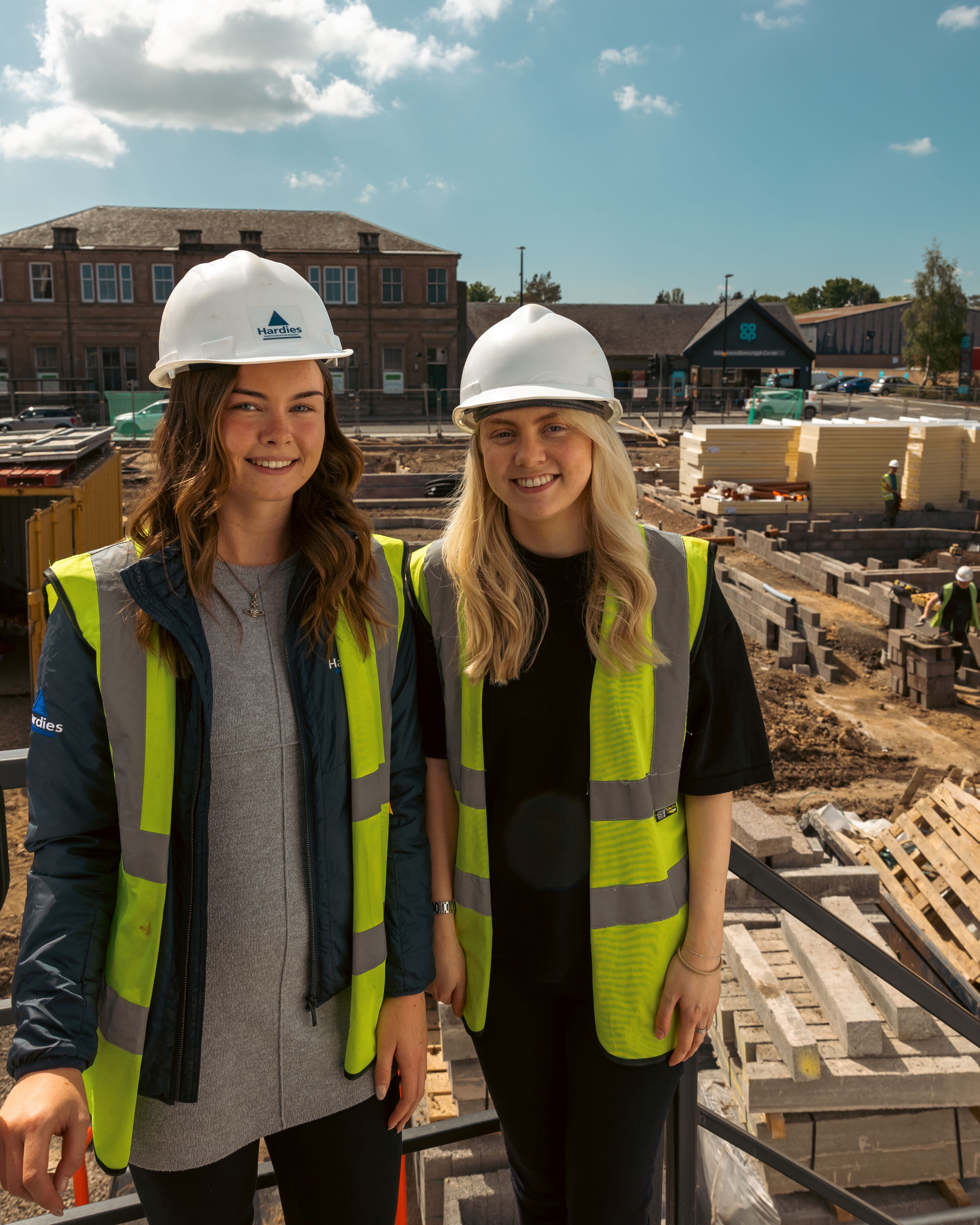 Hardies Property & Construction Consultants has started work on the most ambitious Passivhaus programme in Scotland for Midlothian Council at Bonnyrigg.
Work is underway to build 20 new one-bedroom apartments, among 182 homes the council will deliver built to the exacting, energy-efficient Passivhaus standard, with Hardies providing project management and quantity surveying services for the development.
The new council homes will support the council's wider ambition to reach net zero by 2030. Designed by architecture firm, AHR, eight of the new apartments will offer assisted living, with the remaining 12 apartments providing age-exclusive homes for those aged 55 and over.
Laura Falconer, quantity surveyor at Hardies Property & Construction Consultants, said: "Using less oil and gas to heat one square meter of living space than conventional 'low-energy' buildings, Passivhaus make efficient use of the sun, internal heat sources and heat recovery, rendering conventional heating systems unnecessary throughout even the coldest of winters.
"During warmer months, Passivhaus Houses make use of passive cooling techniques such as strategic shading to keep comfortably cool. They offer high level of comfort. Internal temperatures stay constant even in the face of extreme outdoor temperatures."
Midlothian Council's Cabinet Member for Housing, Councillor Stuart McKenzie, said: "We're extremely proud to be delivering the most ambitious Passivhaus building programme in Scotland.
"The people who will call these flats home will enjoy living in a comfortable, warm, energy-efficient and affordable home. These flats help us towards our goal of achieving net zero status by 2030."
Achieving Passivhaus certification, the homes will offer tenants bright and spacious living spaces paired with more affordable running costs. A series of measures are being incorporated to help reduce energy consumption levels, including the new homes being fitted with Mechanical Ventilation with Heat Recovery (MVHR) units to provide a constant flow of fresh air, whilst also helping to retain energy that has already been used in heating the apartments.
Cruden Building is delivering the project on behalf of Midlothian Council. The project is scheduled to be completed by August 2024.