HHA secures tenancies for more than 160 Highland homes
Inverness-based not-for-profit property development company HHA has agreed a multi-million-pound funding arrangement with Scottish Widows and the Scottish Government which secures the tenancies of more than 160 mid-market rental (MMR) properties across the Highlands for the next 25 years.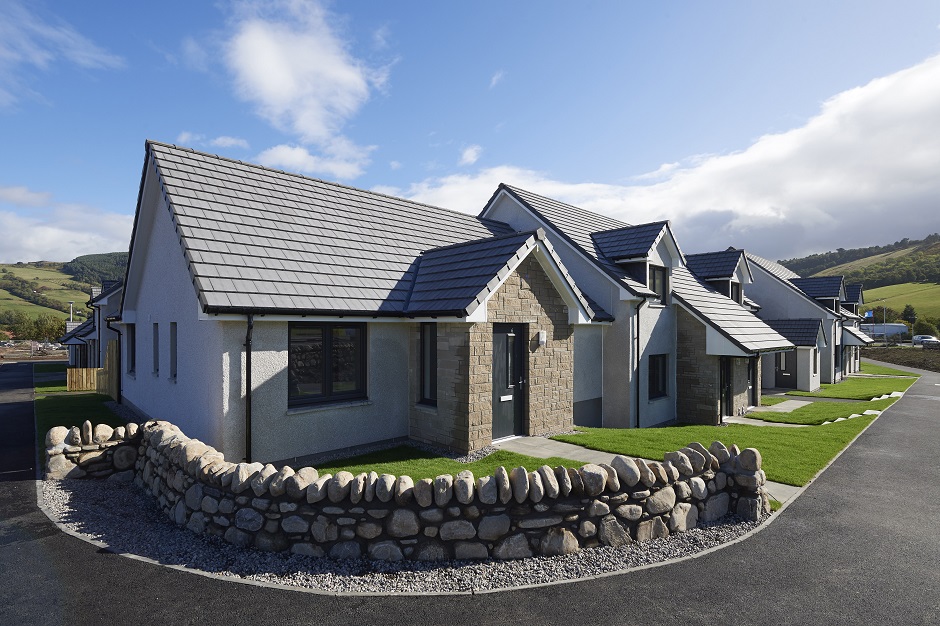 In total, HHA has secured 25-year loan funding worth £23.25 million - £11.6m from Scottish Widows, and £10.3m from the Scottish Government, with the remainder coming from HHA.
The new funding refinances homes built and delivered under the National Housing Trust initiative, set up to help stimulate the construction sector and address a housing issue created by the lack of available mortgages in the wake of the 2008 financial crisis.
Mid-market rent was created as a way for a growing number of people to move into a new and affordable rental property while being able to save for a mortgage deposit, allowing them to purchase their rental home outright within a set period.
The new funding secures their rental agreements until 2046.
Gail Matheson, HHA chief executive, said: "We are delighted to have agreed funding with both Scottish Widows and the Scottish Government to secure the long term provision of MMR homes for our tenants. This will give our tenants comfort that long term rental is now available, at a time when obtaining a mortgage can be challenging. People's circumstances have changed over the last 18 months, and this new financial arrangement addresses this and brings long term certainty to our tenants.
"We would like to thank Scottish Widows and the Scottish Government for their support in delivering this deal and we look forward to our continued partnership as HHA continues to deliver more housing across the region in the coming years. There remains a strong demand right across the Highlands for a variety of homes, which HHA can offer. The resilience and potential of our economy makes the Highlands an attractive place to live and work, and our housing provision must work hard to meet that demand."
Mike Howard, associate director of loan investments at Scottish Widows, said: "Providing security of tenure for over 160 households in the Scottish Highlands will help to address the shortage of quality, long-term rented accommodation in the region. Housing is a key sector for Scottish Widows and we are very pleased to have been able to contribute to such a positive outcome."
Housing secretary Shona Robison said: "I am delighted that our £10.3m will secure the future of more than 160 homes, keeping them at mid-market rent levels for the next 25 years. This will support the provision of more affordable housing in the Highlands, benefitting the people who live and work there as well as the local economy. This is a great example of the private sector and not-for-profit sector working with the Scottish Government to increase affordable housing. I'd like to thank HHA for continuing to be a valued delivery partner."
The funding will also further strengthen HHA's position as it embarks on an ambitious development programme to deliver nearly 200 new homes for mid-market rent over the next two years.
Despite the ongoing challenges of the pandemic, HHA has continued to deliver homes across different locations, including Wyvern House on Academy Street in Inverness, Carrbridge and Drumnadrochit.