Highland Council hails success of Syrian refugee resettlement programme and tenant participation project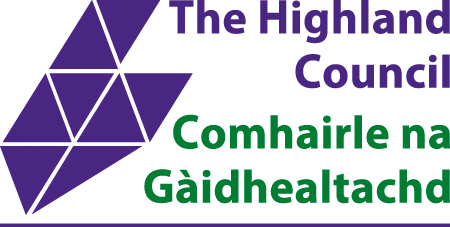 Members of The Highland Council have hailed the success of both its Syrian refugee settlement programme and its tenant participation and engagement in Badenoch and Strathspey.
The council said it is delighted with how well Highland communities have welcomed families who have endured the most horrific circumstances and ensured they are settled, safe, well and wanted in their new surroundings.

A report to the health, social care and wellbeing committee, released yesterday, also acknowledged the unreserved support from all Highland Council services and partners to continue to be involved in future phases.

In total, 23 families have so far been resettled in the Highlands as part of the council's commitment to accept 25-30 families in the 2015 – 2020 period. Members agreed to welcome around 25 further refugees to Highland in 2020/21 under the new Global Refugee Resettlement Programme with a further recommendation to come forward when more information is known about the future programme.

The report summarises the Highland's response to the Syrian refugee crisis since 2015, setting out the challenges and successes in resettling Syrian families in the region.
The Resettlement Programme has been funded by the UK Government and with careful management this has proven to be adequate. With the same funding anticipated for the first year of the 2020-25 programme, it is not anticipated that there will be any financial pressures arising from it in year one.

Linda Munro, chair of the health, social care and wellbeing committee, said: "There are only positive implications from this scheme, with particularly vulnerable families being able to settle in Highland. There are further positive impacts from new residents and cultures within a community."

The scheme has helped 23 families settle in Inverness, Dingwall, Kinlochleven and Alness.
The Highland Council has also welcomed a report on tenant and customer engagement presented to the Badenoch and Strathspey area committee.
Taken by 77 individuals, the report indicated that 50.65% of those participating were highly satisfied with the housing services provided by Highland Council. In terms of the quality of their homes, 40.62% said they were highly satisfied and 38.96% fairly satisfied.
In relation to the housing service's management of the neighbourhood, individuals lived in, 37.50% said they were very satisfied and 40.28% fairly satisfied. On their opportunities to participate in the housing service's decision0making process, 29.87% said they were very satisfied, with 33.7% fairly satisfied.
Finally, tenants said in terms of the housing service's aptitude at keeping tenants informed about services and decisions, 36% were very satisfied and 40% fairly satisfied.
Mandy MacLeman, principal tenant and customer engagement officer, said: "The work we have been doing on tenant participation in Badenoch and Strathspey gives tenants the opportunity to put forward their priorities for improvements to the areas they live in and make sure investment is targeted at community priorities."
Councillor Bill Lobban, convener of Highland Council and chairman of the B&S area committee, added: "It is really good to see the huge improvement in the way we are engaging with our council house tenants in Badenoch & Strathspey. The tenant and participation report highlights how we can really make a difference if we just take the time to listen and I feel that other area committees will find this really beneficial."