Highland Council looks to external funders to help meet energy efficient home standards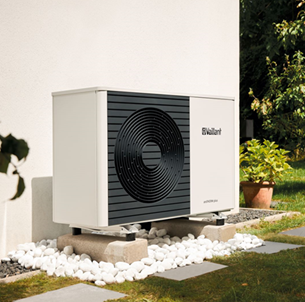 Highland Council has been investigating ways in which it can harness external funding to help meet its statutory obligations around energy efficient social housing and at the same time tackle fuel poverty.
Members at last week's Climate Change Committee were asked to note opportunities to expand Energy Company Obligation funding to council housing stock.
The report outlined that the council has identified five social properties in Caol which are part of a pilot project to retrofit homes with energy saving installations.
The local authority faces significant challenges undertaking the required energy efficiency upgrades to council houses to ensure compliance with EESSH2 (Energy Efficiency Standard for Social Housing).
With the council facing a massive budget deficit, funding to upgrade housing stock to meet the national standards far exceeds available budget with the Housing and Revenue Account (HRA).
Therefore, officers have been looking at external funding opportunities to help meet those targets. One such funding source which is being looked at is the Energy Company Obligation Fund (ECO).
Chair of the Climate Change Committee, Cllr Karl Rosie, said: "In order to meet its statutory and legal obligations the council has quite rightly investigated all available options.
"To progress with these required upgrade works it was crucial that the council sought external investment and it is pleasing to see those inquiries in action on the Caol pilot."
He added: "ECO funding will allow the council to access significant levels of external funding to undertake energy efficiency works on eligible social properties, not just in Caol but across Highland.
"Fuel poverty in Highland is at a disproportionately high level when compared to the rest of Scotland and part of Highland Council's recently launched 'Our Future Highland' administration programme focuses on working together to improve quality of life and opportunities for Highland people."
Several Council-owned Swedish Timber properties have been identified in Caol as part of a pilot which is currently at the feasibility stage.
The pilot will undertake a whole house retrofit offering:
External wall insulation
Loft insulation
Air source heat pump
Solar PV with battery storage
The five properties have been surveyed and concept design reports produced for each, outlining proposed actions and scopes.
The Council will now agree technical specifications and the scope of the work with the contractor, the contractor will then submit a revised project cost and outline ECO funding available and the costs will then be reviewed along with the availability of ECO funding internally and look for opportunities to align with the already running Energy Efficient Scotland: Area Based Scheme (EES:ABS).