Highland fuel poverty charity receives £56,000 from national funding pot
A Moray-based charity that aims to fight fuel poverty through its energy advice service and home visits is among seven UK charities to receive funding from the Energy Industry Voluntary Redress Scheme.
The Energy Saving Trust has awarded £470,456 to seven charities across the UK as part of the scheme, which redistributes voluntary payments from UK energy companies.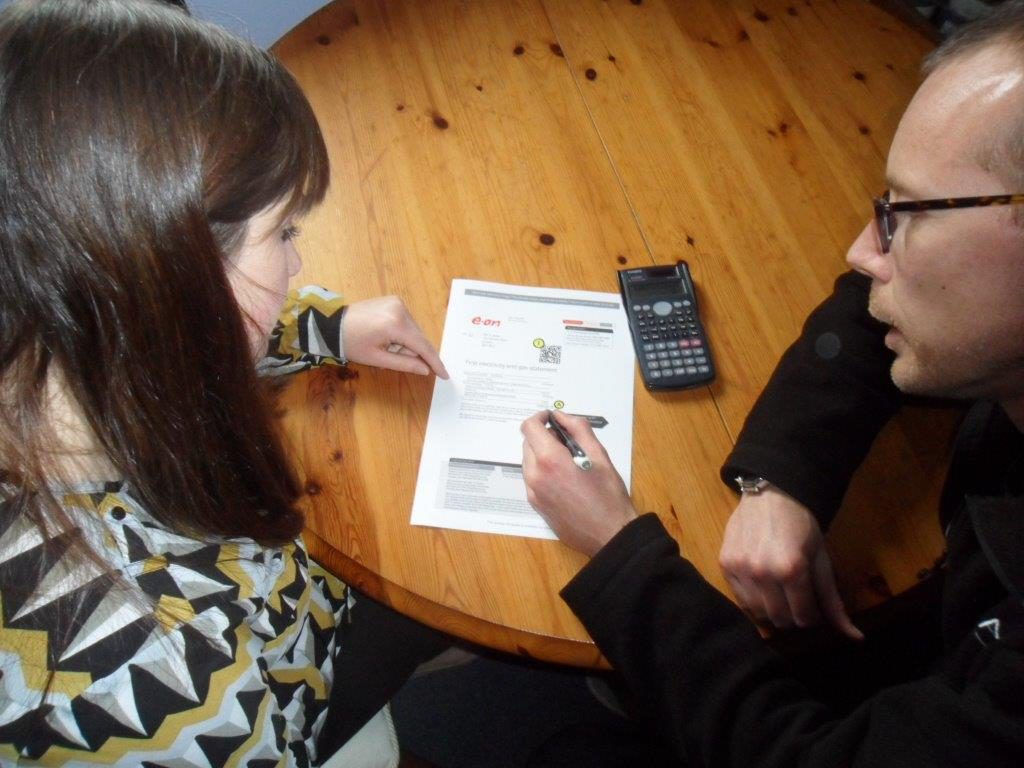 Rural Environmental Action Project (REAP) has received £56,176 to support the roll out of a new energy advice service that will conduct over 500 home visits, drop-in sessions and telephone advice calls.
Other charities such as National Energy Action and Foresight Limited have all been successful in their applications to the Energy Redress Fund, and have been awarded sums of money between £29,000 and £154,000.
The successful projects include; assisting expectant mothers on low incomes with energy advice and support, training and development opportunities for energy advisers with access to vulnerable groups and energy advice sessions for residents of rural areas.
The scheme received 50 applications in this round from a wide range of charities, seeking over £5 million in funding.
Mike Thornton, group director of operations, Energy Saving Trust, said: "Phase three of the programme has awarded just under half a million pounds in funding to initiatives across Scotland, England and Wales.
"The Energy Redress fund continues to support programmes that will have a tangible, positive impact on communities in both urban and rural areas and we will continue with this vision for the funding throughout phase four."
The local charities who are in receipt of funding from the Redress fund are:
Charity


Location


Funding


Project summary


Care & Repair Cymru
Wales
£75,412
Fighting Fuel Poverty

The project will review the energy advice service currently delivered through local Care & Repair (C&R) agencies across Wales.

The review will help to identify training needs and will inform training events and the development of a good practice guide for the customer facing staff.

The project aims to increase the number of C&R clients benefitting from the energy advice service to 4000 per year, and plans to support 150 elderly people through a dedicated hardship fund.
Foresight Limited
North East Lincolnshire
£45,519
I'm not wasting my Energy

The project will provide energy advice and support to around 2,000 people with additional support needs in the North and North East of Lincolnshire.

The project aims to significantly improve the quality of life for recipients through energy saving measures leading to monetary savings and warmer homes.

Four employees will be trained and complete energy qualifications, and over 100 volunteers will be briefed to provide energy advice.
National Energy Action (NEA)
North East England
£56,523
A Warm Welcome

This project will see National Energy Action (NEA) collaborate with the charity 'Baby Lifeline' to support expectant mothers and families with young children on a low income, with energy advice and support.

The project will help them manage their energy bills and keep their homes warm.

NEA will also provide training for employees working who can then provide basic energy advice and relevant referrals to other advice and support services.
Purbeck Citizens Advice Bureau
Dorset
£53,123
Keep Warm for Less

The project will support vulnerable households in Dorset by giving the local Bureau access to a qualified Energy Affordability Adviser.

The adviser will deliver energy advice, host appointments, and conduct home visits to provide practical home energy advice and support.

They will also provide energy advice training to 150 generalist Advisers in Dorset.
REAP (Rural Environmental Action Project)
Moray, Scotland
£56,176
Energy Advice Moray

The two-year project will tackle fuel poverty among vulnerable people in the Highlands region of Moray.

The project will provide energy advice sessions and home visits to people in areas of high deprivation.

Advice will be delivered by telephone, drop-in sessions, outreach events and is aiming to conduct over 500 home visits.
Research Institute for Consumer Affairs

(now known as Research Institute for Disabled Consumers)
GB Wide
£29,318
Which Heating Controls?

This project will develop consumer information and advice about heating control products and which ones are easiest to use.

This service will be specifically developed for elderly people and people with a disability.
South Hams Citizens Advice Bureau
Devon and Torbay
£154,186
Heat Well for Less

The project will help to alleviate fuel poverty in Devon and Torbay by providing advice and ongoing support to 1,000 households.

Energy champions will be employed in each CAB and will deliver practical home energy advice to vulnerable families.

The Energy Champions will also be tasked with training and supporting up to 500 CAB volunteers allowing them to identify clients needing energy advice.
Katie Reville, development officer for the Redress scheme, said: "We were thrilled to receive such a range of applications from across Scotland, England and Wales for phase three of the Energy Redress Scheme.
"The services that we are able to fund are going to have a real, positive impact on the lives of people in these communities."
The fourth round of funding from the scheme will officially open for applications on Monday 1st April 2019, with a further £300,000 in funding available. Applications must be from charities and those interested in applying to the scheme will need to register on the Energy Redress website. The closing date for applications will be Friday 17th May 2019.
The fund is administered by Energy Saving Trust, and aims to distribute available funds to support energy consumers in vulnerable situations and the development of products or services, which would provide a benefit for certain groups of energy consumers.