Highland Housing Alliance completes delivery of 16 new homes in Inverness
Highland Housing Alliance has handed over keys to tenants at a new development marking the completion of another successful mixed-tenure development in Inverness.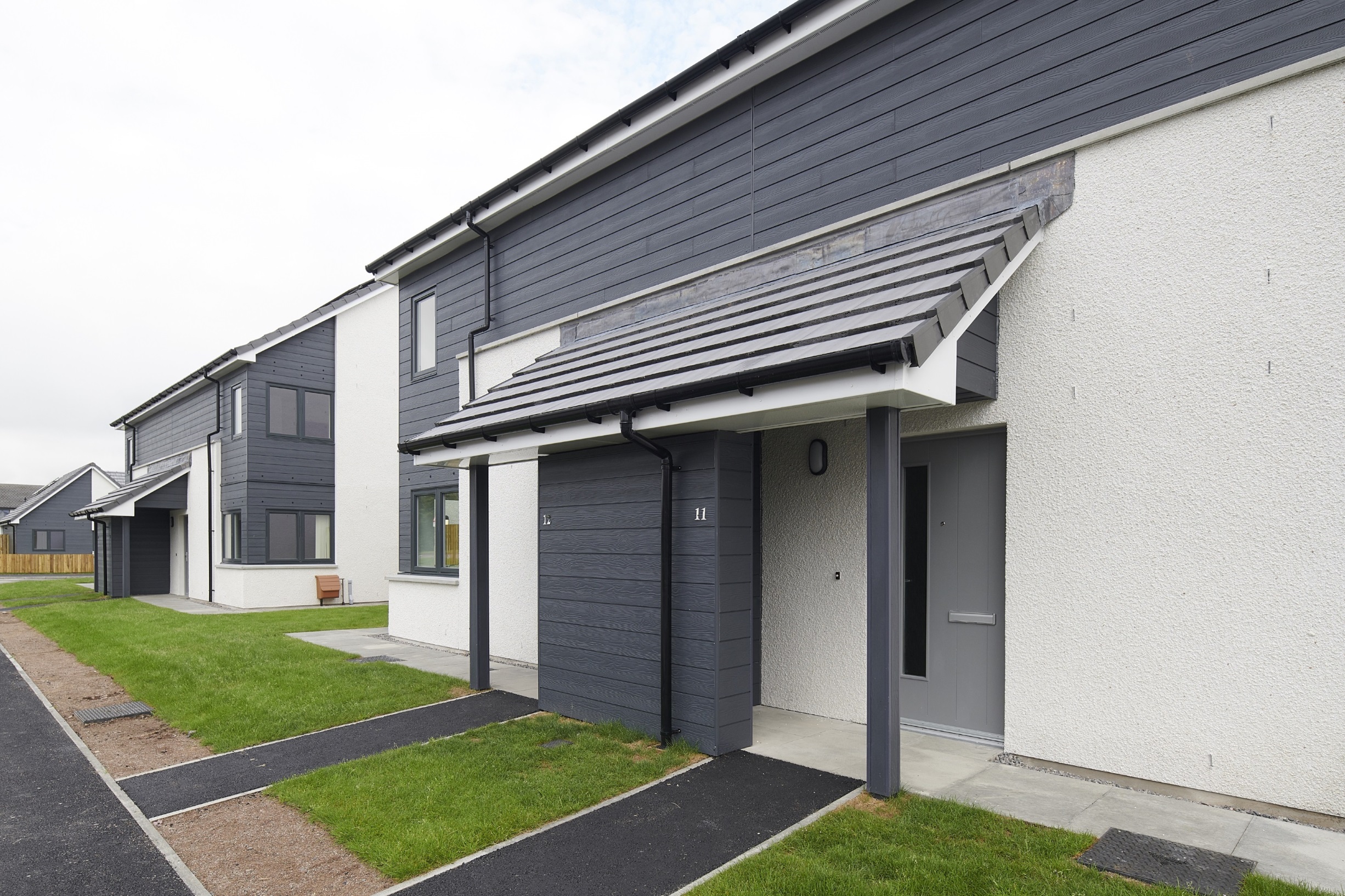 The project at Balloan Road was delivered on time and on budget and comprises six three-bedroom homes reserved for mid-market rental by Highland Housing Alliance, and a further mix of 10 one and three-bedroom affordable homes which have been handed over to the Highland Council.
Situated next to Castle Heather Park, construction began in the summer of last year and was carried out by WGC (Scotland) Ltd.
The development represents part of a wider push from the council to provide affordable housing for the city including a range of mid-market properties.
The completion means Highland Housing Alliance has now successfully delivered more than 33 new homes across the Highlands in 2019. Additionally, the organisation currently has another 12 active developments which, once completed, will provide 92 more high-quality homes to the region.
Gail Matheson, chief executive at Highland Housing Alliance, said: "Balloan Road is a very popular central location in Inverness, and we have had an overwhelming response from applicants in the lead up to site completion. Providing a varied mixture of high-quality homes for tenants, the development offers something for everyone which is reflected by the range of tenants who have since moved in.
"We will continue to work with the Highland Council to help support the build of new, quality homes which are in line with local requirements and also help attract younger generations and families to live in the Highlands."
The Provost of Inverness, Cllr Helen Carmichael, said: "Increasing the number of high quality and affordable homes for rent is one of Highland Council's priorities so I am delighted that our close partnership with the Highland Housing Alliance over this development has been such a success. Everyone involved should feel proud of their hard work.
"Good quality, affordable housing helps people to enjoy better health and achieve their full potential. Good housing also contributes to stronger communities that benefit everyone living in them. We look forward to working closely with the Highland Housing Alliance on more exciting housing projects across the city and I wish everyone moving into Balloan Road many years of happiness in their new homes."