Highlands housing developments the focus for ministerial visit
Minister for local government, housing and planning Kevin Stewart MSP spent two days in the Highlands this week to see work underway on the ground to build affordable new homes.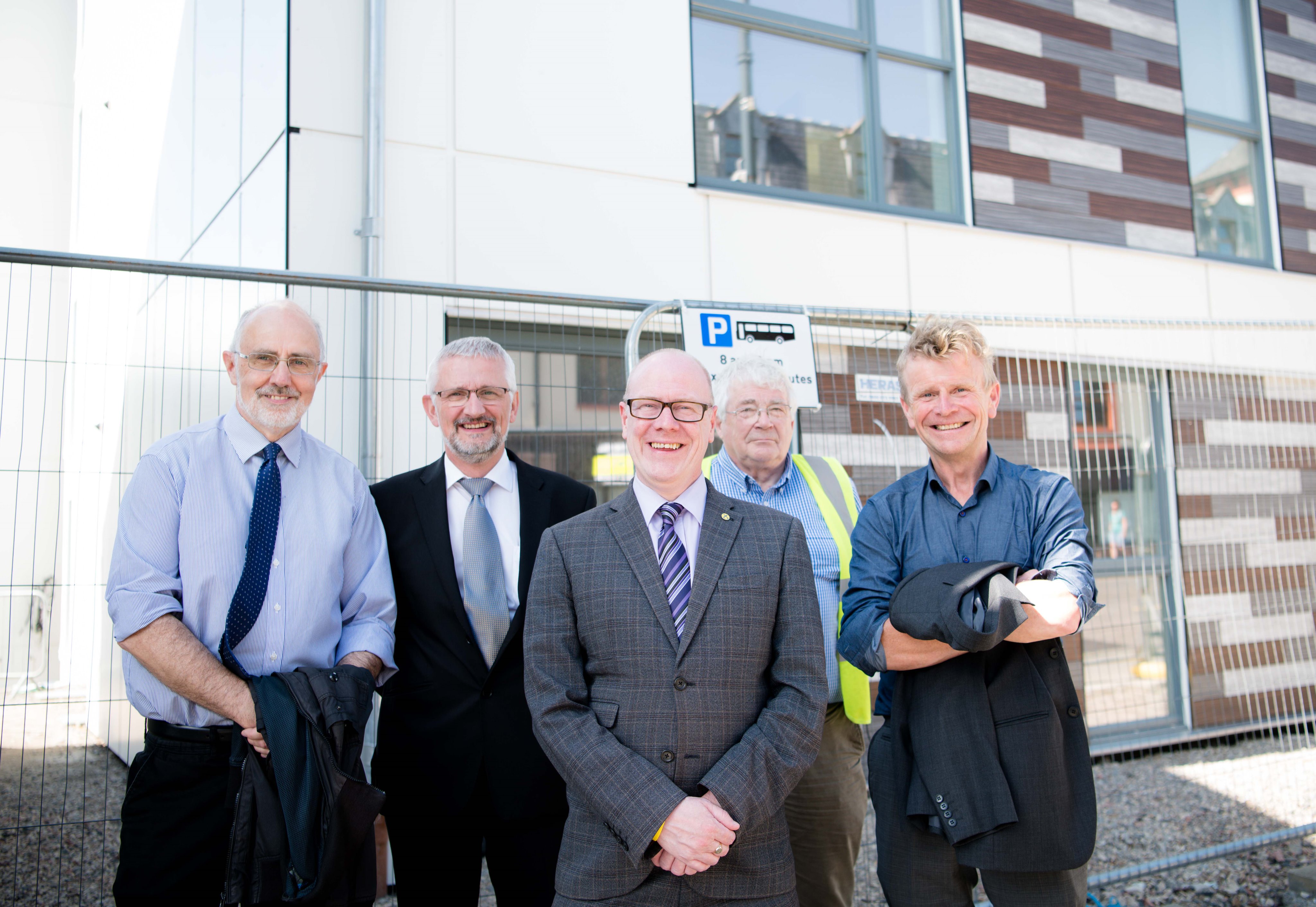 The focus of the visit on Tuesday was in Lochaber where a local housing delivery group, led by the Highland Council, have been working hard to maximise affordable housing opportunities in Fort William and the wider Lochaber area to complement the wider economic expansion work going on in the area.
The first visit was to a key High Street location, formerly the 'Whisky Shop' – now called MacBrayne Apartments, where the council is creating 12 one and two-bedroom flats for affordable rent with work expected to be completed in September this year.
The minster then visited the former school site at Lochyside to see progress being made on a joint project between the council, Lochaber Housing Association and Highland Housing Alliance to erect 60 houses and flats of which 50 will be for affordable rent, four for shared equity and six for mid-market rent. The project is due to be completed in October 2019.
In 2018, the Scottish Government increased Highland Council's Evergreen Fund for private developers by £4 million which is largely being used in Fort William at the Blar Mor site. The first phase of development at this large site involves creating 117 new homes is expected to start in the Autumn and will be a mixture of social rent, mid-market rent and low-cost home ownership.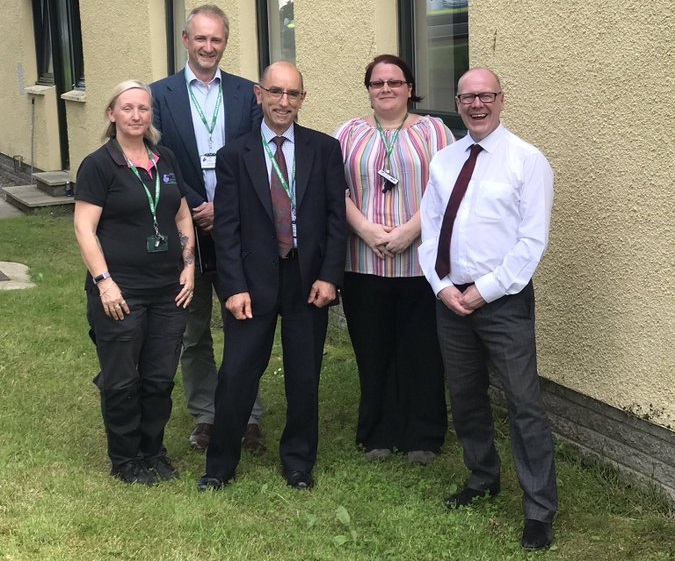 In addition to the sites visited by the minister, Lochaber Housing Association has recently accepted tenders for 20 affordable rented flats in the village centre of Spean Bridge and the council a tender for six flats on Glasdrum Road, with work at both of these sites due to start soon. Planning permission has also been granted for the first phase (100 homes) for Upper Achintore and work is being done to look at the office redevelopment of Lochaber House, the former council offices in the town centre. A build contract for the council-owned site of the former Upper Achintore Primary School has been accepted with 37 new homes – 27 for social rent and 10 for mid-market rent – expected to be completed in October 2020.
Housing minister Kevin Stewart said: "It's great to be able to see some of the innovative affordable housing projects in Fort William and the surrounding area, supported by over £10 million in Scottish Government funding.
"The new MacBrayne apartments on High Street will provide safe, warm, affordable homes to enhance the community and bring new life to the town centre.
"I'm equally impressed by the work at Blar Mhor – a complex yet sensitive programme to ready the site for housing. This has been made possible through the Highland Council Evergreen Infrastructure Fund, to which the Scottish Government contributed £13m.
"Working with partners, nearly 600 affordable housing opportunities have been identified across the Lochaber area, with over 270 new affordable homes planned to be either on-site or starting this year and completed by 2021. These developments keep us on track to deliver our ambitious target of 50,000 affordable homes, backed by record investment of £3 billion."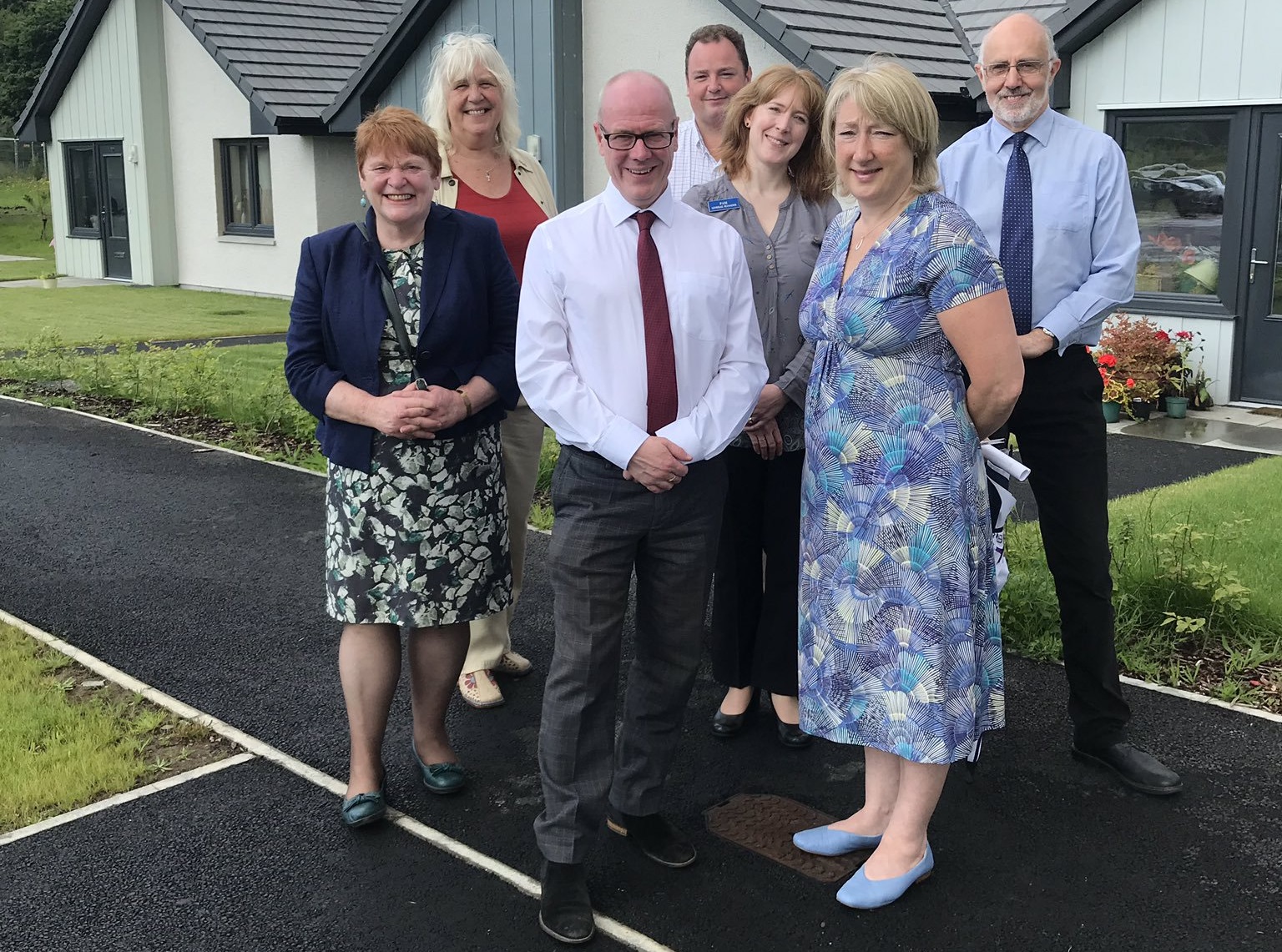 Yesterday, the minister met up with council leader Margaret Davidson at Drumnadrochit to have a tour of the Glen Urquhart Community Care development project initiated and delivered by the community with Highland Council support. He also met tenants now living in the family housing at the former medical centre. He then visited council headquarters to discuss future housing development opportunities across the Highlands with convener, Cllr Bill Lobban, before going to see some to the council's temporary accommodation units in Conan Bridge, Dingwall and Alness.
Cllr Margaret Davidson said: "I am very glad the minister had this opportunity to come to see the huge amount of work we are doing with our housing partners to improve the lives of people by providing much needed high-quality affordable homes.
"I am particularly pleased that the visit focussed on Fort William as meeting the high housing needs is part of the wider focus and work going on to bring economic expansion, including private investment, to the town. It is all about working together to bring new investment, jobs, people and visitors to Fort William and the wider Lochaber area."
She added: "Our current Strategy Housing Investment Plan sets targets that reflect our increased housing ambition and we look forward to working with the Scottish Government, our housing partners and private developers to make the most of all opportunities so we can maximise the number of new affordable homes.
"We thank the Scottish Government for making housing a clear priority and hope it continues into the future."