Hillcrest celebrates Living Wage accreditation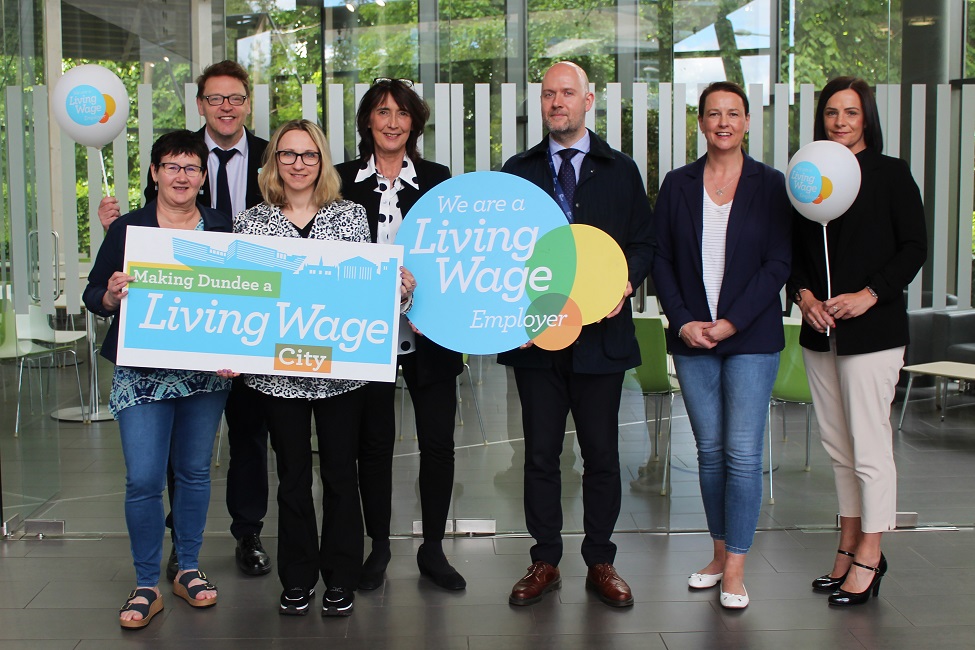 Hillcrest has been accredited as a real Living Wage employer with all of its employees now receiving a minimum hourly wage of £9.90.
The real Living Wage is an independently calculated rate based on the cost of living and is paid voluntarily by employers. The rate is calculated annually by The Resolution Foundation on an analysis of the wage that employees need to earn in order to afford the basket of goods required for a decent standard of living. This includes housing, childcare, transport and heating costs.
The rate is higher than the government-set National Living Wage of £9.50 and the National Minimum Wage, which is £9.18 for 21-22-year-olds and £6.83 for 18-20-year-olds.
Hillcrest's chief executive, Angela Linton said: "We are delighted that all of the companies within Hillcrest are now accredited as a real Living Wage employers. With increasing living costs we are doing everything we can to support our employees to manage this.
"Our staff are our most valuable asset and paying the real Living Wage shows our appreciation of the high standard of service and support they provide to our communities."
Dundee City Council fairness spokesperson Councillor Georgia Cruickshank said: "It's great to see Hillcrest paying the real Living Wage. With the rising cost of living, it is more important than ever that companies that can pay this enhanced rate do.
"Over 100 businesses in the city are now choosing to pay the real Living Wage and it's great to see another big employer in the city make this commitment to their staff."
Dundee City Council fairness spokesperson Councillor Lynne Short said: "Despite the challenging financial situation, paying employees a fair day's wage for a fair day's work is hugely important.
"We know that paying this enhanced rate is hugely beneficial for both the employee and employer. I'm delighted that Hillcrest has made this pledge to their staff and it's great to welcome another employer into the Living Wage family here in Dundee."