Hillcrest hails efforts of health, safety and sustainability team
Hillcrest has hailed the efforts of its health, safety and sustainability (HSS) team for their work since the outbreak of the coronavirus pandemic.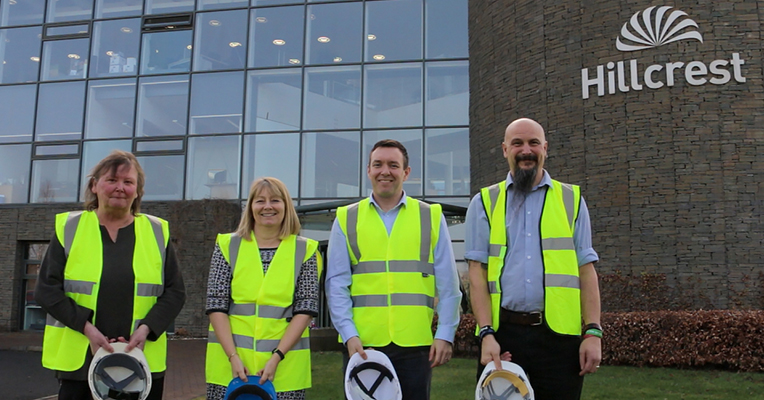 The Association said that since the coronavirus crisis began, its HSS team has been working flat out, seven days a week, ensuring the health and safety of its staff, tenants and the people it supports remain the utmost priority.
The team provides an on-call service offering support to managers throughout the organisation. As well as this, they have sourced personal protective equipment (PPE) from every possible supplier and provider, delivering and arranging delivery across its services.
The team has been tasked with keeping up with, and interpreting, NHS and governmental guidance for different work-based scenarios, and using this knowledge to answer a wide range of questions and enquiries from staff around all aspects of COVID-19 management. Risk assessments have been developed, adapted and reviewed regularly as advice and guidance from the government changes.
Not forgetting staff who are home-working, the HSS team has produced wellbeing resources to keep staff morale high, and offered advice on how to set up comfortable work stations at home. The team has also provided advice to managers on new ways of working and how to manage remote teams.
Along with all of this, the HSS team continues to provide support to teams on all the usual, day-to-day aspects of health and safety in a work environment.
Hillcrest said: "Thanks to the team's hard work and dedication, we have been able to continue to provide vital services to vulnerable people we support. A huge thank you to each of the team for your efforts, we definitely couldn't do this without you."
Read all of our articles relating to COVID-19 here.