Hillcrest hails housing teams
With the ongoing coronavirus pandemic causing issues for many who may be unable to leave their home, as well as worrying about financial uncertainly, Hillcrest has hailed the actions of its housing teams who have been working non-stop making sure tenants are supported.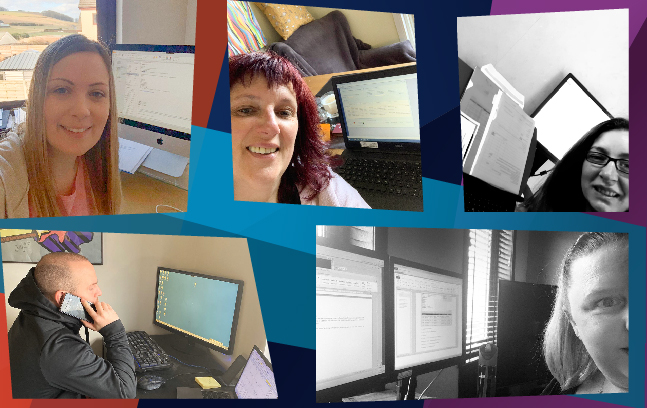 The teams have been proactively phoning round all tenants over the age of 65 and under the age of 25 to make sure they are ok and find out if there is anything they can help with.
One tenant from Arbroath was delighted to receive a call, as she was finding it difficult to get her prescriptions because she and her daughter were both self-isolating. The housing team liaised with the pharmacy and arranged to have the prescriptions delivered to the tenant's address.
In another case, when making calls one of Hillcrests Homes' maintenance officers, a member of the housing team came across an elderly woman with a middle-aged son who has additional support needs. She had needed to go out for shopping every few days herself, which she was worried about. The team was able to arrange with the local church to have groceries delivered to her, allowing her to stay safe.
A tenant from Hillcrest Enterprises, a single mum of two in Edinburgh, was also delighted to receive a call. She had previously been concerned about her rent due to loss of earnings, so had been referred to the Associations' Tenancy Sustainment Service (TSS). The Enterprises team were able to check the progress and reassure her. The tenant had never needed to claim benefits before but with the help of the Enterprises team and TSS she was feeling much more positive.
Another Enterprises tenant was struggling with lost income and mentioned this when he received a call. The team were quickly able to arrange a food parcel from a local food bank to help him as well as referring him for further support.
Hillcrest said: "We hope you'll join us in applauding our housing teams' fantastic efforts in supporting tenants throughout the crisis!"
Read all of our articles relating to COVID-19 here.