Hillcrest holds £1000 diamond raffle to honour people who passed away in 2020
Many people lost loved ones in 2020. Hillcrest is running a charity raffle in memory of them all, with a special mention to six Hillcrest diamonds who were taken too soon: Caroline Stephen, Ken Birse, Patrick Hunter, Jack Robertson, Irene Heuer and Ann Dickson.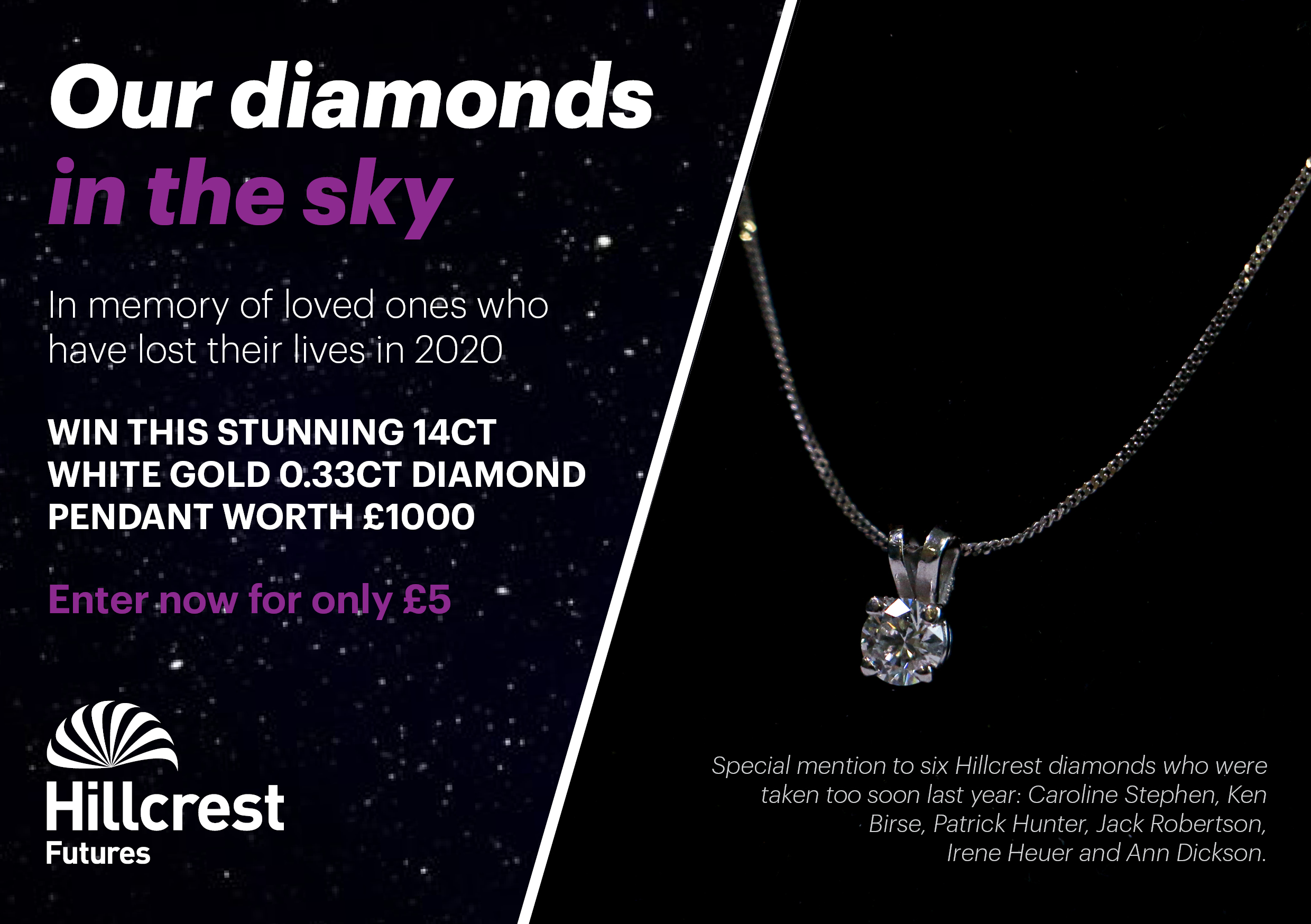 The raffle is giving people the opportunity to win a stunning 14ct white gold 0.33ct diamond pendant worth £1000 in time for Valentine's Day.
The pendant has been kindly donated by Richard Henderson, from Henderson Jewellers Broughty Ferry, and has been independently appraised by Walkers The Jeweller Dundee.
Tickets can be bought on Hillcrest's website and cost £5. Multiple entries can be made and all entries must be made before 5pm on Thursday 11 February 2021 to be included in the prize draw.
The prize draw will take place at 12 noon on 12 February 2021 and will be streamed live on Hillcrest's social media pages.
All of the money raised will go to Hillcrest Futures' services to support people with additional needs to live full and vibrant lives.
Hillcrest Futures provides a wide range of services throughout Scotland in the areas of physical and learning disabilities, autism, and older people. Further services include supporting positive mental health and wellbeing, homelessness and drug, alcohol and recovery services.
For full details and to enter visit the website.