Hillcrest plans 20 new homes on 'tricky' Arbroath site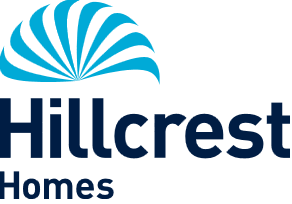 A derelict site in Arbroath could be set for 20 new homes under plans submitted on behalf of Hillcrest Homes.
Comprising five two-storey blocks, the application proposes a mix of affordable homes in the former grounds of Abbeybank House on Springfield Terrace.
Two blocks will consist of two three-bed family homes, with the remaining blocks delivering one-bed and three-bed cottage flats.
Hillcrest Enterprises director Stuart Dow told Scottish Housing News: "This is another great opportunity to deliver more affordable homes on a tricky site. The design has taken account of the challenging levels and gives an opportunity to develop a site that has been undeveloped for many years.
"Located within short walking distance of Arbroath town centre these 20 homes will also be well located to the seafront and Victoria Park. A variety of homes from one-bedroom apartments to three-bedroom houses will offer quality affordable properties through social rent and will help those in greatest need of housing in the local area."
Glamis-based firm James F Stephen Architects said the 0.5-hectare site is "derelict waste ground subject to complaints by local residents".
The firm added: "We have been advised of constituents' concerns as recently as April via the current landowner and Murray Agnew at Angus Council.
"The south section of the site has extreme topographical challenges that have stagnated
any development from progressing."
The applicant added: "The intention is for the development to be built in a single phase that embraces the demolition of the small single storey derelict gate lodge to the south, located on Springfield Terrace."
The development would be constructed by Dundee-based firm George Martin Builders Ltd.