Hillcrest survey seeks to discover the impact rising energy costs will have on households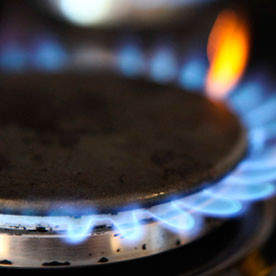 With energy bills set to increase from October 2021, a survey has been launched by Hillcrest to find out how easy households are finding it to comfortably heat their homes, and how these price rises may make things more difficult.
These price increases are a result of Energy watchdog Ofgem raising the cap for energy bills, with energy companies across the board increasing their rates as a result.
In addition, the supply issues around gas has also driven prices for households higher.
The survey asks a number of simple questions to find out if respondents and their households may or may not be struggling, and offers them a great opportunity to have their opinions heard in the face of widespread energy price increases.
The survey has been devised by Hillcrest Energy Advice Team (HEAT) who work to support those struggling with energy bills, and who have widespread influence through the Scottish housing and energy sector.
Euan Hird of HEAT, said: "Unfortunately, through our work we've seen that Scotland already has a significant level of fuel poverty, which affects a wide range of people and households.
"Many families we work with are already struggling to the point of having to choose between eating or heating, which is an unacceptable situation to find in Scotland in 2021.
"These energy price rises will not only significantly add to the issues many are already experiencing, but it may push more over the brink of fuel poverty.
"With very little research actually having been done into fuel poverty across Scotland, this survey will help give a snapshot of exactly how households are coping with winter energy bills."
This survey is for anyone in Scotland, is completely anonymous and only take a few minutes to fill in. It can be accessed here.