Hillcrest uses National Lottery award to support people with cost of living crisis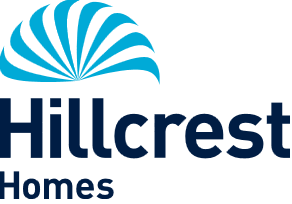 Hillcrest Homes has recently received an award from The National Lottery Community Fund, made possible by National Lottery players
Receiving £27, 390 Hillcrest is acting as an anchor organisation, to distribute funds to a number of community charities to support people with the cost of living crisis.
Working in partnership, Hillcrest will support those most at risk of severe hardship.
This grant will fund:
Wellbeing Works Dundee: Warm bundle, blankets, clothing for 100 people (£2,000)
The Neuk Perth: Morrison food and fuel voucher for 100 people (£2,000)
Foodbanks across 6 localities £1500 per foodbank average £75 per family, local community foodbanks in Dundee, Angus, Perth, Fife, Edinburgh, Aberdeen for 120 families (£9,000)
Positive Steps Dundee £20 worth of winter socks, gloves/hand warmers, scarves and other winter apparel for 100 individuals (£2,000)
VAA Angus: Supermarket food vouchers 100 families (£2,000)
Aberlour Dundee & Angus: Bespoke cost of living support depending on families needs, to include food, fuel, clothing for 50 families (£2,000)
Cyrenians Edinburgh: Slow cookers, microwaves and warmer bedding for 60 individuals (£1,900)
Hillcrest Homes: 10 journey travel pass predominately for rural tenants to ensure they can access cheaper food shopping, appointments and job interviews for 80 individuals (£2,000)
Hillcrest Futures: Fleece blankets, appropriate clothing and lower energy use cooking products for 50 individuals (£2,000)
Organisational overheads (10% £2,490).
Alan Russell, Hillcrest chairperson, explained: "We have a dedicated fundraising team that is continually looking for funding streams to support our own tenants and people in the communities we work in so we were delighted to be invited by the SFHA to apply for this grant.
"Working with organisations such as Wellbeing Works Dundee, The Neuk Perth and Positive Steps Dundee, this funding will provide food, travel, warm clothing, bedding and small electrical cooking items.
"By working with a number of organisations, we've managed to really maximise our reach and over 750 families will be supported through this National Lottery Community Fund award."
The National Lottery Community Fund Scotland chair, Kate Still, added: "This project, delivered by Hillcrest Homes, is a great example of community activity in action, showing just what can be achieved when people come together for a common cause or to help others. It's all thanks to National Lottery players that we can help give charities and community groups throughout Scotland greater certainty during challenging times."