Home Fix Scotland unveils new fleet of vans
Home Fix Scotland is celebrating a significant milestone with the unveiling of its newly branded fleet.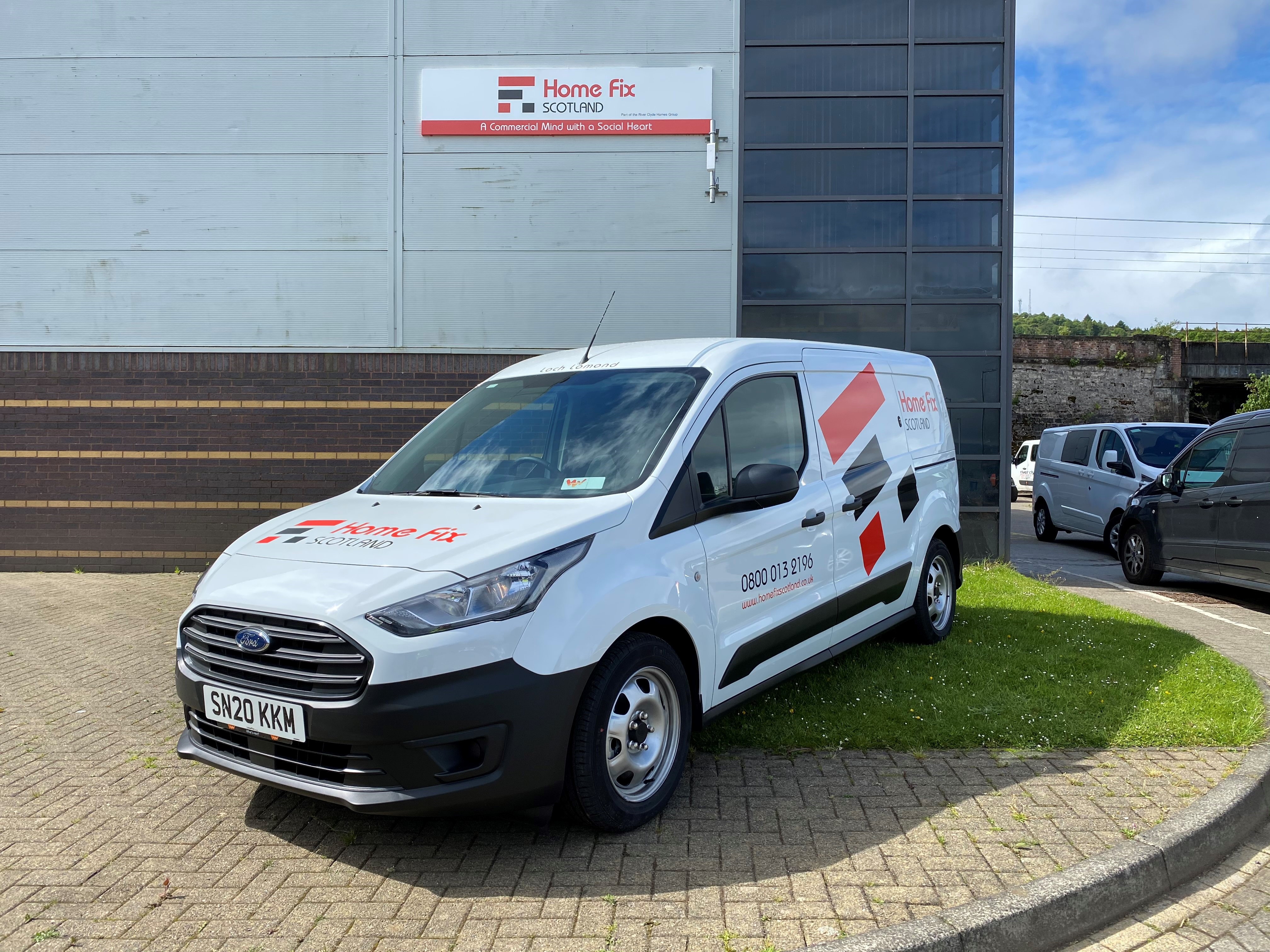 The first delivery of ten vans will help operatives carry out repairs and maintenance to over 5,500 homes across Inverclyde.
Each vehicle has been carefully wrapped in Home Fix Scotland branding while eagle-eyed residents will also be able to spot some of the organisation's accreditations on the rear of the van.
The new fleet will provide a welcome boost to customers and staff alike. In addition to being high-spec, the new vans will help to facilitate productivity by ensuring maximum driver comfort and safety.
There is also a surplus of space with important provisions being added to include a full range of hygiene and handwashing facilities. This further underlines Home Fix Scotland's commitment to keeping staff and customers safe during the coronavirus pandemic.
While the new vans may be ergonomic, they are also economically viable and more environmentally friendly than their predecessors with a drastic reduction in carbon emissions.
New technology will also vastly improve the customer's experience by providing real-time notifications of the driver's location.
Mark Robson, managing director of Home Fix Scotland, said: "I am delighted that our new fleet has started to arrive, as it sees a significant investment in our services and for the safety of our staff. It will be great to see them on the road, carrying out vital services within our community."
This branding is a significant step forward for the company who has gone from strength to strength after being awarded the repairs and maintenance contact for River Clyde Homes.
Keen to build on Home Fix Scotland's existing community ties following its work with Inverclyde Men's Shed and the key workers memorial, Mr Robson added: "Each vehicle will carry a name of a Loch to enable them to be easily identified.
"We are also urging our customers and the wider community to keep an eye out and tell us how many they are able to identify. For every photo someone sends us on social media we'll make a donation to a local cause."
Read all of our articles relating to COVID-19 here.