Home Group returns to work on new homes in South Gilmerton
Home Group in Scotland is back on-site creating new homes for affordable rent in South Gilmerton, Edinburgh.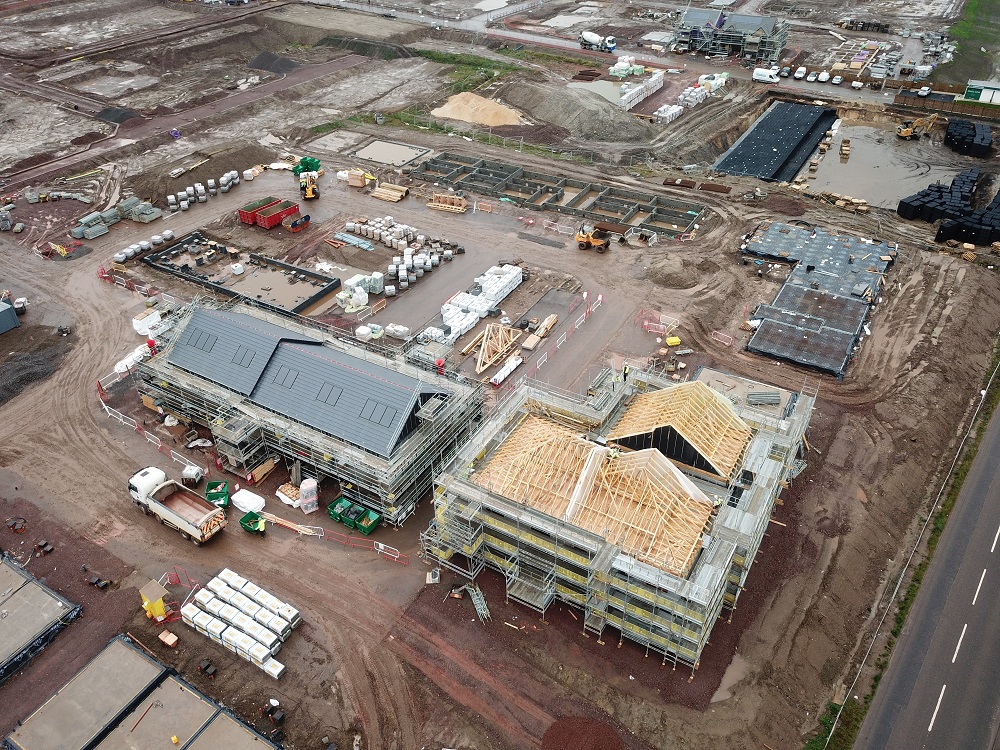 The housing association will work in partnership with Barratt Homes to deliver 58 homes for affordable rent at Gilmerton Heights.
Because of COVID-19, development had been postponed in all sites in Scotland but the team at Home Group are now delighted to be back working on these new properties in the south of the city.
Gilmerton Heights is a new development in the south of Edinburgh. The demand for affordable housing in the area is high as it is popular for families and commuters. Customers will be able to enjoy country living while being only 10 miles from the city centre.
As with all new Home Group properties, the homes will be energy efficient. Solar panels and flue gas heat recovery will be standard, and the homes will be accessible to suit customers of all needs. The Home Group properties will consist of 45 two-bedroom flats and 13 three between houses and are due to be complete in September 2022.
Stuart Dixon, head of development for Home Group in Scotland, said: "We are pleased to be working with Barratt Homes to deliver affordable homes for people in the south of Edinburgh. Due to the pandemic, people are more in need of a safe place to live than ever and so we're glad to be back on site and on schedule to deliver these properties. Gilmerton is a fantastic commuter area and a place for families to thrive. As always, our homes will be built to the highest standard."
Alison Condie, managing director of Barratt Homes Scotland, said: "We are proud to be in partnership with Home Group towards delivering this batch of affordable flats in the South of Edinburgh.
"By working closely with Home Group at Gilmerton Heights, we can meet the demand for affordable housing in the region by providing high quality homes, exactly where they are needed, alongside greenspaces and local amenities allowing people to enjoy both countryside and city living."
The development is due to be completed in 2022.