Home Group to bring new affordable homes to Dundee
Home Group in Scotland has been chosen to create new homes for affordable rent in Dundee.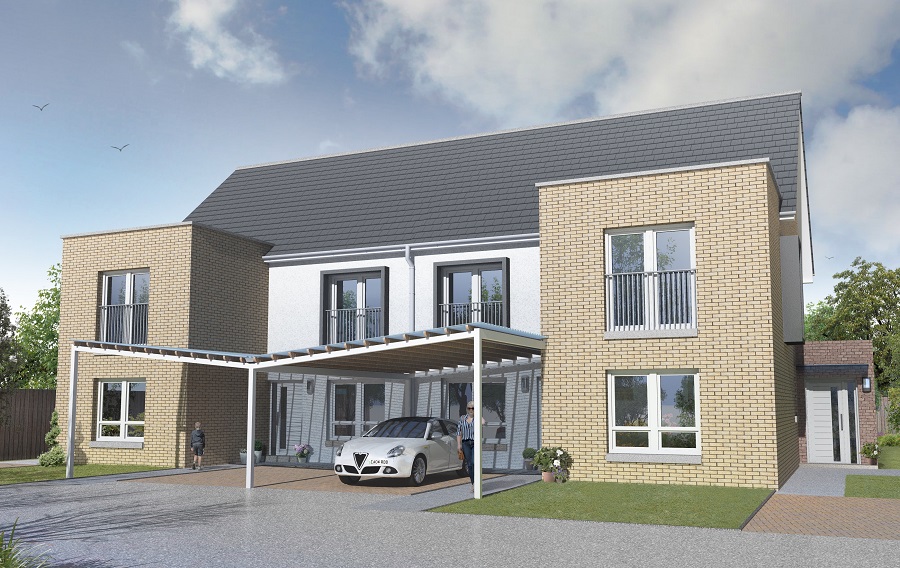 The Association will work in partnership with Merchant Homes to deliver 24 homes for affordable rent on Haddington Avenue in Whitfield.
The area has been undergoing a huge regeneration since 2006 and has become a popular place to live for families and commuters with new schools, homes and a community centre servicing the residents.
The properties will consist of three-bedroom houses as well as smaller two-bedroom cottage flats which will be wheelchair accessible. The properties will sit directly behind The Crescent community centre and will be close to Ballumbie Primary School.
Stuart Dixon, head of development for Home Group in Scotland, said: "We are honoured to working with Merchant Homes to deliver affordable homes for people in Dundee who need them.
"Based on our own research, we know that there is a demand for smaller, two-bedroom homes in the area as well as larger, family homes and so we'll be building two-bedroom cottage flats that are wheelchair accessible to meet this demand. This will be in addition to the larger, family homes.
"As always, our homes will be will have a silver standard for sustainability and will be built to the highest standard."
John Jack from Merchant Homes said: "We are proud to be in partnership with Home Group to deliver these affordable houses and flats in Dundee. Having worked together before, we can be confident that the homes will excel in quality and will meet the needs of the people and families who need them."
Home Group will start work on the 24 new homes this month. The redevelopment is due to be completed in December 2020.