Homeless Network Scotland: Homelessness system broken 'beyond repair'
Preventing homelessness will not be possible until the current system is replaced with a fairer, more effective and accessible one, according to charity Homeless Network Scotland.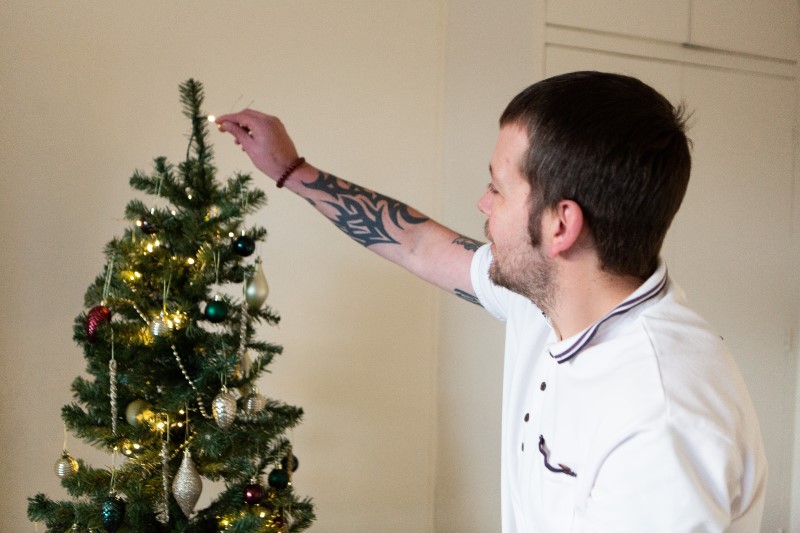 The charity works to end homelessness in Scotland and is warning that the current system is no longer fit for purpose, at the same time calling on professionals and Scottish society to get behind the real change that's taking place in 2020 if plans to end long-term homelessness are to succeed.
After almost a decade of decreasing homelessness applications, numbers have increased again in recent years.
In 2018/19, 36,465 homelessness applications were made to Scottish local authorities, with 21,095 households entering temporary accommodation during the year, ranging from people whose need is housing only, to those whose homelessness is compounded by other issues such as mental ill-health, historical sexual abuse, trauma, addictions and domestic abuse.
Those people with the toughest circumstances often find it hard to keep a home, or even a hostel placement, without support, becoming stuck in a 'revolving door' of unstable temporary accommodation or rough sleeping.
The current homelessness system is heavily weighted in favour of what is called 'emergency response' and does not make it easy for councils and their partners to be proactive and intervene early, even when there is evidence that someone is at risk.
Under the Scottish Government's Ending Homelessness Together Action Plan, several programmes and initiatives are introducing new solutions, with greater emphasis on the role of people who have personal experience of homelessness to help drive change.
Chris, who was homeless for three years, is spending Christmas in his own, permanent home for the first time in a decade through one of those programmes, called Housing First. As well as a permanent home, Chris has a dedicated support worker from The Salvation Army.
"This place is a lifeline," said Chris. "I grew up in a really rough area and I've made some bad decisions in my life, but this flat is about turning a corner for me. I'm blessed to have this place, to have another chance."
Homeless Network Scotland manages the Housing First programme in five areas; Aberdeen/shire, Dundee, Edinburgh, Glasgow and Stirling.
Maggie Brunjes, chief executive of Homeless Network Scotland, said: "At this time of year, homelessness comes sharply into focus for many people and it's hard to think long term when we see people in urgent need. But the current system is broken beyond repair, only by putting in place long-term solutions to homelessness can we end it for good. Most importantly, those of us who want to end homelessness in Scotland must listen to what people with personal experience of homelessness are saying, and in the coming year get behind the changes that are already taking shape.
"The new direction is based on what we already know, that the answer to homelessness is a home. If we keep on saying: 'What about tonight?' then there will always be another night. Under Ending Homelessness Together, programmes such as Housing First and the broader Rapid Rehousing Plans in all 32 council areas in Scotland are introducing a new approach to ending homelessness that's based on evidence of what works."
Under the current system too many people struggle to get the help they need when they need it, ending up in temporary accommodation that can be unsuitable. Vulnerable people struggle to find the right service, getting lost in a system that is intended to help them. For many people this is all too much, leading them to opt out.
That catastrophic decision increases rather than reduces trauma, resulting in rough sleeping, spells in prison and in many cases problem alcohol or drug use – and the cycle goes on.
At the start of December (2019) a new approach was launched, All In For Change, driven by a newly recruited team of 30 frontline workers and people with personal experience of homelessness to take forward the Scottish Government's Ending Homelessness Together plans and shape future services. In future, collaborative teams will be formed to make decisions 'with' those who have lived experience rather than 'for' them. The 'All In for Change' team starts work in January 2020.
Ms Brunjes added: "We are closer than ever to getting a handle on homelessness, preventing it happening and the damage it causes. Through 'All In for Change' the Government, charities and councils are putting great new policy into practice. We must move urgently to implement the local plans in all 32 council areas that have been drawn up to replace what we have with something better, fairer and more effective that has prevention and the views of those with personal experience of homelessness at its centre.
"There is room for all those who want an end to homelessness to be part of the transition from the old way of doing things to the new. I urge everyone to forget what they think they know about homelessness, find out about the changes coming in 2020. We know how to fix it – but it needs everyone to get behind that fix."
Housing First tenant Chris added: "Last year at this time I was homeless after relationship breakdown. I was living in a homeless B&B. Being homeless at Christmas was really depressing. I've been homeless about five times since I was 16. I'd always just end up slipping back into my old lifestyle. It was when Housing First Scotland got involved that I got this tenancy and it is the most important thing in my life. This is my cornerstone and my foundation to take my life forward. My journey isn't over yet, but after coming through addiction and getting this flat through Housing First, I am blessed – it's the best Christmas present I could have."
Homeless Network Scotland will host a series of public meetings in towns and cities across Scotland in 2020 to explore the new responses to homelessness and seek the views of those who want to help end homelessness. More details will be published on the charity's website.