Homes for Scotland's Nicola Barclay named Habitat for Humanity GB board chair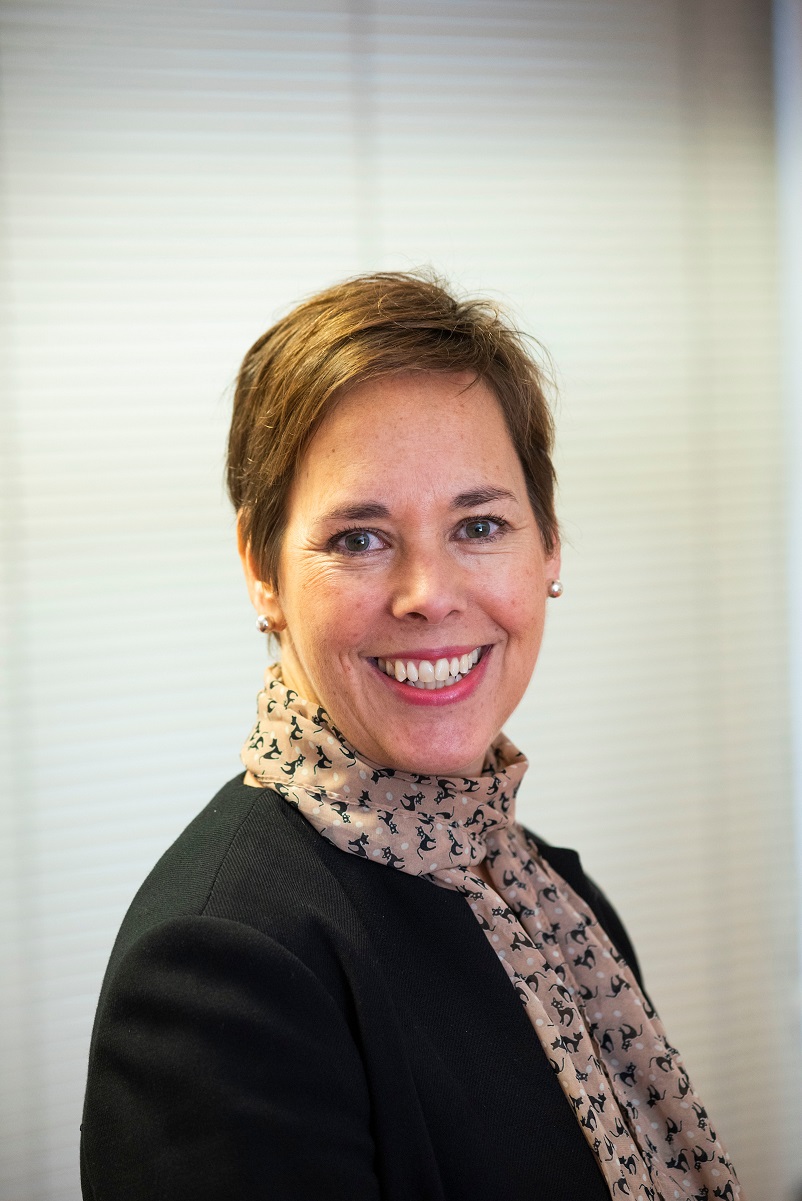 Habitat for Humanity Great Britain has today announced the appointment of Homes for Scotland (HFS) chief executive Nicola Barclay as chair of its board of trustees
Ms Barclay will succeed Ian Whitehead who served as chairman since 1991 at the charity which focuses on long-term poverty alleviation through affordable social housing.
"I am very honoured to have been appointed as the Chair of the Habitat for Humanity GB Board of Trustees", said Nicola, who joined the Habitat for Humanity GB board of trustees in 2020. "Habitat for Humanity GB is uniquely qualified to build homes and support community projects, helping to break the cycle of poverty and making a real, tangible difference to the lives of people most in need."
"I look forward to leveraging our strategic networks and partnerships to build thriving communities around the world. The CEO, Tum Kazunga, and his team have worked tirelessly over the last few years to support those in need of safe, secure housing, and I intend to ensure that the Board is there to support and guide them through the continual challenges that the charitable sector is facing. The support from our corporate partners and individual donors clearly demonstrates to me that this charity touches people's hearts, as we all know how fundamentally important our homes are to our wellbeing."
Nicola brings over 25 years of experience in the home building industry, having worked across sales, land acquisition, funding, and planning. She is currently chief executive of Homes for Scotland (HFS), the membership organisation providing a voice for the new home building industry in Scotland.
Previously, Nicola formed a charity partnership between HFS and Habitat for Humanity GB and travelled to India and Kenya to work on building projects as a volunteer, helping build homes for families in need. Nicola also sits on the board of Norton Park, an independent registered Scottish Charity providing shared office premises for third sector organisations in Edinburgh.
"On behalf of the board, I am delighted that Nicola has agreed to be the new chair", said Ian Whitehead. "She has already demonstrated her leadership qualities chairing a major subcommittee of the board. With her expertise and business relationships in the building industry and her heart for Habitat's work in Britain and overseas, I have no doubt she will help steer forward the next phase of growth after the challenges of COVID-19."