Housing and retail plan at Glasgow police station rejected
Plans to develop a six-storey block of flats and commercial units at the site of a former Glasgow police station have failed to win the approval of councillors.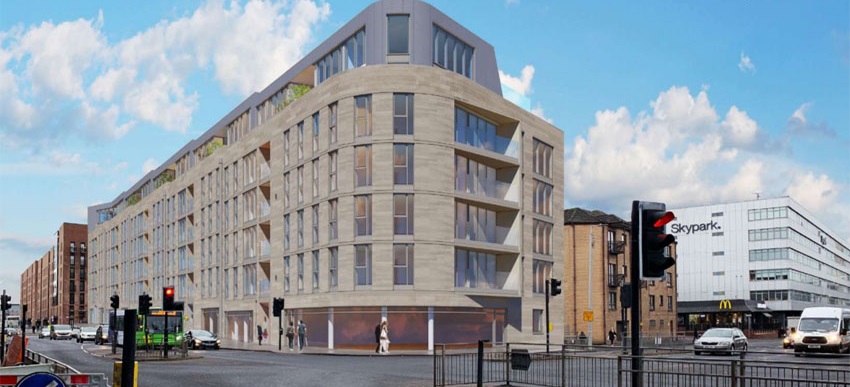 Westpoint Homes had submitted plans to convert the Cranstonhill Police Station site on Argyll Street into 84 flats and six retail and food and drink outlets.
Under the plans, the flats would have consisted of a mix of one and two-bedroom flats and penthouses, some of which would have had balconies while others had private gardens. One three-bed penthouse was also to be included in the development.
The developer said 'amenity decks' on the first-floor and roof would be accessible to all residents and "provide high quality outdoor shared amenity".
Rejecting the proposals, councillors said the building would "unacceptably impede daylight to adjacent properties" and "adversely impact" upon residents' privacy.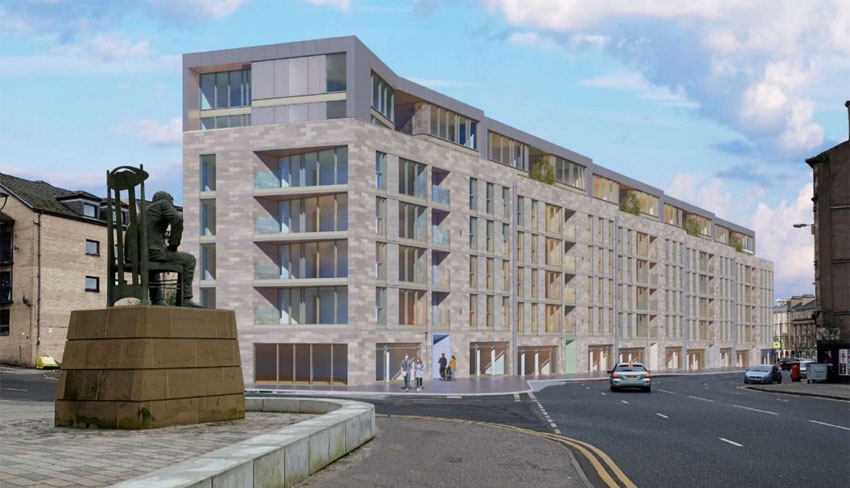 The council's decision notice also stated: "The site is deficient in open space terms and the applicant has failed to provide the required levels of open space provision on site."
Other concerns included the design of the food/drink units; a vehicular servicing area's possible impact on traffic on Argyle Street; removal of a tree; and 16 flats having no direct access to the refuse area and cycle parking.
The notice concluded: "When considered cumulatively, the failure of the proposal against residential design standards, residential density standards, vehicular parking standards and open space provision standards are all indicators of overdevelopment and result in a proposal that fails to deliver a sustainable development for existing or proposed residents."