Housing contractor sparks joy in Ferguslie Park this Christmas
A generous donation by local electrical firm Valley Group has helped the Tannahill Centre bring some festive cheer to families and individuals across Ferguslie Park this Christmas.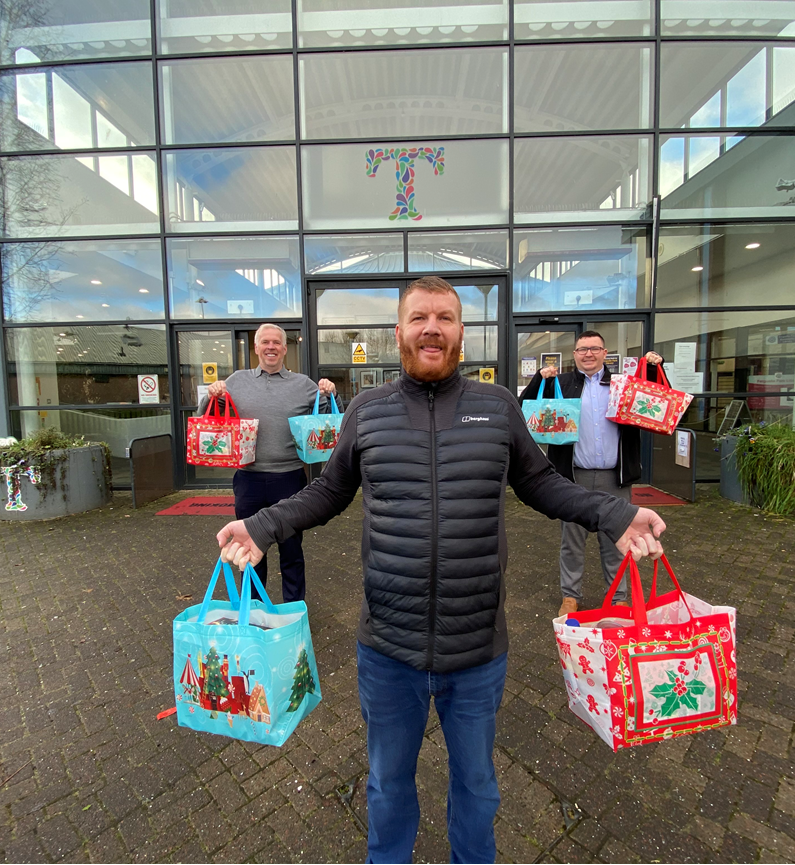 The Tannahill Centre decided to distribute Christmas food hampers to a number of families and individuals who have been accessing their services during the pandemic.
In addition to this, the Tannahill Centre received referrals for Christmas Hampers from other organisations such as the Darkwood Crew and Ferguslie Park Housing Association who have been supporting the most vulnerable during the COVID-19 pandemic.
As well as having offices locally, the Valley Group have been involved in installing over 500 smoke detectors in properties across Ferguslie on behalf of Ferguslie Park Housing Association.
Sean Harkin, managing director of the Valley Group, said: "We are delighted that we've been able to work with Ferguslie Park Housing Association and to support the inspiring work of the Tannahill Centre. We hope the donations we've made this year will help spread a little extra cheer after what has been an incredibly difficult year for everyone".
Gordon Larkin, community development worker at the Tannahill Centre, added: "Many of our services and the services run by our partners will be taking a well earned break over the festive period, so we wanted to make sure those we've been working with know that we're still thinking of them over Christmas.
"Our hampers will be going out to over 100 local people and are full of food that can be used straight away or stored away till later. The generous donation made by the Valley Group means we will be able to include a number of luxury items. Their kind donation will really help."